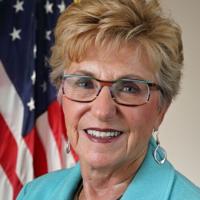 Transnational collaboration across Appalachia's outdoor economy will be the focus of a panel discussion Wednesday at the 86th Annual Meeting & Business Summit hosted by the West Virginia Chamber of Commerce at The Greenbrier.
Gayle Manchin, federal vice chair of the Appalachian Regional Commission (ARC), will moderate the panel, which will bring together national and local leaders and experts from across the area's outdoor industry, including Jina Belcher, executive director of the New River Gorge Regional Development Authority (NRGRDA) .
The travel and tourism industry in Appalachia is one of the fastest growing employment sectors in the region, generating more than $4.5 billion in local tax revenue and employing more than 570,000 Appalachians.
"Now, more than ever, is the time to come together as a united Appalachia to capitalize on the growing interest in our region's rich culture, beautiful landscapes and recreational opportunities," Manchin said in a press release. "At ARC, we believe that great, transformative change can happen in our communities when we work together towards this common goal, and I look forward to sharing ideas on how we can work together across state lines to create a more resilient and sustainable outdoor create economy in Appalachia."
Manchin will also provide an insight into ARC's Appalachian Regional Initiative for Stronger Economies (ARISE) new funding opportunity, which is providing $73.5 million to support large-scale, regional economic transformation through collaborative, multi-state projects across Appalachia to advance
Discussion begins Wednesday at 3:00 p.m. at The Greenbrier Resort, where the Business Summit will be held August 31-September 2.
Belcher, one of the key panelists at the event, will share West Virginia's efforts to lead the Outdoor Recreation Industry and Vibrant Economies Strategies (Outdoor RIVERS), a project working to improve assets in the rural and most coal-affected communities of the Central Appalachian Region.
The Outdoor RIVERS project recently received a $250,000 planning grant from ARC and served as a model for ARISE. Working with the Brad and Alys Smith Outdoor Economic Development Collaborative at West Virginia University, NRGRDA is serving as project leader.
Belcher said in the press release that the eight-state Outdoor RIVERS project includes organizations in the states of West Virginia, North Carolina, Kentucky, Ohio, Virginia, Tennessee, Maryland and Pennsylvania in Central Appalachia.
Over the next several years, Belcher said in the press release, the project will result in a collaborative industrial cluster through the development of a ready workforce, investments in critical infrastructure, maximizing the region's cultural and natural assets, and an increase in industry capacity is driven by local communities.
"The success of this project," Belcher said, "will be measured by quantifying the creation of new jobs, new capital investments, new businesses established, technical assistance employed, and a database of existing and new shovel-ready projects impacting the outdoor economy." ."
Belcher said the project will also leverage the recent conversion of the New River Gorge National River to a national park and preserve as the nation's newest outdoor asset in the heart of the central Appalachians.
"Working together, the coalition members are committed to creating an outdoor economy that amplifies the virtues of Appalachia and creates the outdoor capital of the East Coast," said Belcher.
Other panelists are:
• Courtney Haynes, Coal Community Coordinator, Economic Development Administration, US Department of Commerce
• dr Danny Twilley, Associate Vice President for Economic, Community and Wealth Development, Brad and Alys Smith Outdoor Economic Development Collaborative at West Virginia University
• Sara Chester, Co-Executive Director, The Industrial Commons
• Molly Hemstree, Deputy General Manager
• Brad Collett, Director, Tennessee RiverLine
• Hannah Kirby, Funding Strategist & Grants Manager, Tennessee RiverLine.
In a separate session, US Secretary of Agriculture Tom Vilsack will address the summit.