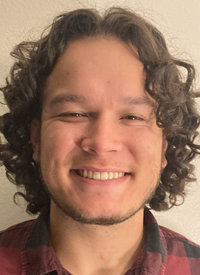 Kiran Darai is an AmeriCorps VISTA PEP outdoor recreation planner working with Powell Economic Partnership exploring the region.
courtesy photo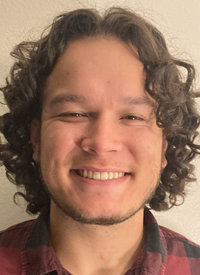 Kiran Darai
By Kiran Darai
Hello Park County!
Please let me introduce myself. My name is Kiran Darai. I'm the new Outdoor Recreation Planner working for Powell Economic Partnership (PEP) coming to you from the greater Boston area!
A bit about me …
id='h4'>
• I love the nature. I try to spend as much time outside as possible, especially on my bike. I also enjoy hiking, swimming, camping and any other way to soak up some sun!
• As a flawless optimist, I like to think that I focus on the good in most situations.
• I enjoy making people laugh. I still remember the exact joke I told my doctor over two years ago that made him laugh a little!
• Family is everything to me, and that includes my close friends!
• I often use exclamation marks!!
VISTA on the go
id='h4'>
Now I should probably let you all know why I moved all the way here… I'm here in beautiful Park County because I joined AmeriCorps' VISTA program. Long story short, AmeriCorps is a federal program. People join so they can volunteer in a community in the United States. VISTA stands for Volunteers in Service to America.
All you need to remember is that I am here as VISTA to help PEP expand its capacity to better serve the Park County community. This position started last June and will end next June 2023.
I joined because I am passionate about community health. There is nothing more powerful than a community coming together to solve the problems that community is facing. It's about improving the quality of life of the collective through solutions that come from within. Because who better to ask than those who live with the problems?
I bet you're wondering, "Who is this guy, why should I care and why did he come here?".
Hopefully, after telling you what I do specifically, you will see the value of my work and why you should read this blog!
Why do you value outdoor recreation in Park County?
Goals for my year of service
id='h4'>
As an "outdoor recreation planner," I have a few goals that I need to achieve during my time in Park County. The first of these (and the most interesting) is that I need to understand what Park County people value about outdoor recreation. I need to know what you all love about recreation, what would get you outside more, and what might be keeping you from getting outside as much as you want. I'm curious about the answers to these questions because I will be using your answers to create a recommendation for improving the county's outdoor recreation experience.
I think it's important for me to say that I will not force any changes on you that come from me or from the organizations I may work with. Any recommendations I make are fully informed by what YOU want. I'm just here to collect your opinions and organize them so that the folks whose job it is to make changes to outdoor recreation will clearly know what, if anything, you desire.
I need to understand the plans of agencies that own public lands in Park County and how those plans impact what you all want when it comes to outdoor recreation. I will be working with the Bureau of Land Management, United States Department of Agriculture, Bureau of Reclamation and other landowners!
Finally, I need to "document" the "user experience" of Park County's outdoor recreation. It is exactly what it sounds like! They let me hike, bike, kayak, camp, and spend time outside. Doesn't that sound awful??
But! That doesn't quite explain why I'm writing this blog…
This blog mainly contains my thoughts on all the adventures I will have in Park County. I'll tell you all about where I spent the day, what I did, what I thought about it, what I wish I knew when I went in, and where I'll be going next! I hope you will take away something from reading about my travels and remember what it was like to see the sights here again for the first time.
So! If you see me out and about (probably looking lost/confused), don't be a stranger! Chances are I'll probably need some help anyway. Feel free to stop me and tell me anything you think I'd like to know!