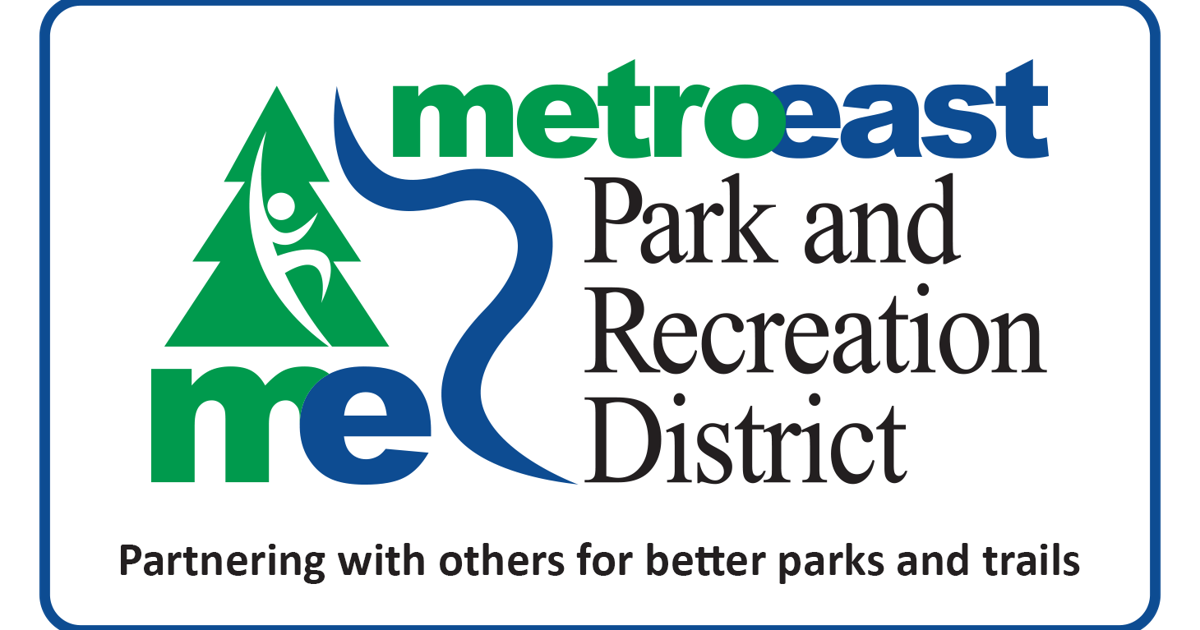 MADISON AND ST. CLAIR COUNTIES, IL – The Metro East Park and Recreation District (MEPRD) today announced more than $3.4 million in new grants through the (FY2023) Park and Trail Grant, Community Planning Grant and Event Sponsorship Grant programs. The programs support local parks and green spaces, recreation and active transportation throughout Metro East.
Since its inception in 2000, MEPRD has committed $33.9 million to support 220 community projects throughout the Illinois metropolitan area. From community-wide active transportation planning and park planning to trail construction, park improvements and sponsorship of outdoor recreational events, MEPRD grant opportunities offer a comprehensive approach to support the region's vast park and trail system, and enable communities and other local and regional authorities within the Responsibility of MEPRD to leverage its funds and make its locally led projects a reality.
The newly announced fiscal 2023 grant programs will be funded through the Metro East Park and Recreation District Tax, a one-tenth (1/10th) percent sales tax on retail tangible personal property approved by Madison and St. Clair voters became Counties, IL in 2000. Half of the tax revenue generated is withheld by MEPRD and then distributed in the form of grants to communities, cities, park counties, transit counties and others within its jurisdiction to further its mission. The other half goes back to the respective districts.
People also read…
For fiscal year 2023, MEPRD approved record program budgets for the Park and Trail Grant Program (a $1 million increase over the prior year) and the Community Planning Grant Program (a $100,000 increase). According to the district, this significant increase in program funding was made possible by an increase in tax revenue over the past year and, as a result, will allow MEPRD to award more grants to a larger number of applicants and projects throughout its jurisdiction.
"There is much reason to be excited about the future of parks, trails and outdoor recreation in Metro East right now," said Cole Preston, MEPRD grant coordinator. "With the increase in funding available for this year's MEPRD grants — combined with other new and/or expanded federal, state and local funding opportunities — we are empowering communities across Metro East to make impactful quality of life improvements, such as around make local parks and regional trails more accessible, improve walkability, and modernize outdoor and indoor recreation areas. The potential impact goes beyond recovery; it can also significantly improve important areas such as public health and transport, not to mention the potential economic impact."
"MEPRD actively encourages all 501(c)3 communities, government agencies and non-profit organizations that own and maintain public parks, trails and recreational facilities in their jurisdiction to apply for grants," said Bryan Werner, executive director of Metro East Park and Recreation District . For those who do not have an eligible project in the pipeline, MEPRD is willing to fund up to 40% or up to $40,000 to develop a community park master plan and/or a bike-pedestrian master plan. "MEPRD staff are available to assist agencies and departments through the application process — at every step if needed — and urge those with little or no experience preparing a grant application not to hesitate to ask for help," added Added Werner.
The district also offers event sponsorship funds for walking, running, biking, hiking, and related events in Madison and/or St. Clair Counties that either utilize or promote public parks, trails, or other recreational areas within its jurisdiction. The program is open to both non-profit 501(c)3 organizations and public entities. "MEPRD is proud to play a role in the development of Metro East as a recreation center, an outdoor recreation destination for those who live, work or visit the bi-county area," said Preston. "And as important as it is to create new recreation experiences and introduce the latest improvements to existing recreation sites, it is also important to increase awareness, appreciation and use of the incredible parks, trails and recreation facilities that are already available to us stand. " Earlier this spring, MEPRD launched www.metroeastrecreation.com, an online center for public recreation in Madison and St. Clair counties.
Below is a general overview of MEPRD's FY2023 grant programs. Organizations interested in applying can learn more about each program and download the application at www.meprd.org/funding.
• That MEPRD (FY2023) Park and Trail Grant Program was approved with a program budget of $3 million. The grant is open to public agencies, counties and non-profit organizations with a development or improvement project for public parks, trails or recreational facilities in Madison and St. Clair counties, IL. Under the FY23 program, eligible applicants with a qualifying project type may apply for a MEPRD award worth 40% of the total project cost (up to $300,000 for regional trail development projects or up to $100,000 for park and recreation projects). MEPRD will be accepting applications on a first-come, first-served basis beginning Wednesday, July 13, 2022 at 7:30 a.m. for projects that qualify for Funding Round #1. For more information about the program and eligibility, visit www.meprd.org/park-trail-grant.
• That MEPRD (FY2023) Community Planning Grant Program was approved with a program budget of $400,000. Eligible applicants with a qualifying project type—including community-wide parking planning and/or community-wide cycling and walking planning—can apply beginning Wednesday, 13/2022 at 7:30 a.m. For more information on the program or to download the grant application, visit www.meprd.org/planning-grant.
• That MEPRD (FY2023) Event Sponsorship Grant Program has a total program budget of $20,000 and is open to government and nonprofit organizations headquartered within a 15-mile radius of MEPRD jurisdiction. The program supports both virtual and in-person running, running, hiking, and/or cycling events. Applicants with a qualifying event may receive a MEPRD award worth 25% of event expenses, up to a maximum award of $1,000 for 501(c)3 nonprofits and up to $2,500 for public entities. MEPRD will be accepting applications for the FY2023 event sponsorship grant program beginning Wednesday, July 13, 2022 at 7:30 a.m. For more information, visit www.meprd.org/event-sponsorship.
The Metro East Park and Recreation District (MEPRD) was established in November 2000 by voters from Madison and St. Clair counties, Illinois. MEPRD works with local governments, special districts and other jurisdictions to develop and improve parks, recreational facilities, and hiking trails throughout the two-county area. MEPRD also increases awareness and use of these facilities by providing associated maps, data, statistics and marketing materials. Visit www.meprd.org for more information.
Thanks very much! You have reported this item as violating our Terms of Service.
Mistake! There was a problem reporting this item.
This content was contributed by a user of the site. If you think this content violates the Terms of Service, you can report it.
Sign in to report
Get local news in your inbox!