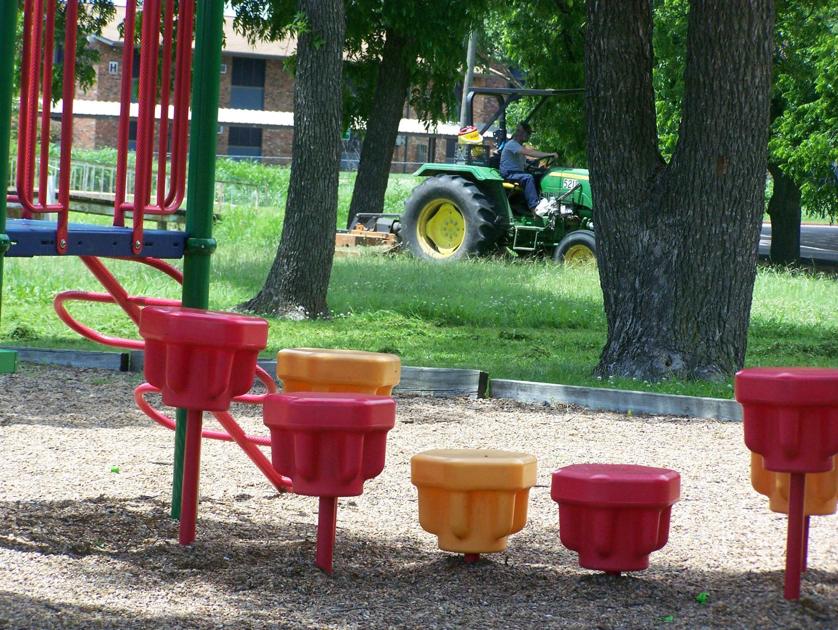 Monthly utility bills and camping fees at Lawton's lakes will be increased in July, following action by the city council on Tuesday.
Council members had minimal discussion of the fee proposals after deciding on aspects of the city budget for the next year in previous meetings.
The increases calculated on the monthly utility charges are part of the budget process for the 2021-2022 budget, which comes into effect on July 1st. As approved by the Lawton Water Authority and confirmed by the City Council, the monthly fees for water, sewer and waste service will increase by 1.5 percent, an amount corresponding to the annual change in the consumer price index.
The new tariffs will go into effect on July 1, which means that customers' utility bills will reflect the higher charges from that date.
That increase also includes 50 cents more for the "rolling stock," now a $ 6.50 monthly fee, whose revenue is limited to "wheeled vehicles." Qualified vehicles can range from riding lawn mowers and bulldozers to police vehicles and fire equipment. The common denominator: an annual review aims to replace them due to age or maintenance issues.
Problem: The $ 2.5 million generated annually does not meet the annual need for priority replacements, and city governments need more cash to narrow the gap between vehicles to be replaced and funds available. The new $ 7 fee will only increase $ 168,000 this year, with some councilors saying they will re-examine the fee in the next fiscal year.
Coupled with the 1.5 percent increase in water, sewer, and waste fees, the city's average billing (at 5,000 gallons per month) increases by $ 1.50 per month while base tier customers (at 2,000 gallons) 1 Pay $ 25 more. City officials said the Enterprise Fund (water, sewer and trash revenue) will generate $ 604,500 more than the current fiscal year, including the increase in utility tariffs.
Residents who camp on city lakes will also pay more for their places from July 8th.
Parks and Recreation Director Jeff Temple said the new camping fees are part of an overall plan to improve recreational activities at city lakes that is being implemented in phases to ease the transition while allowing time for city staff to make adjustments.
If so, the camping increases will bring Lawton's rates "more in line" with state park fees while providing the city with additional revenue for lake improvement. This argument was the strongest for the council members who supported the idea.
"Jeff has a really good vision of modernizing our lakes," said Sean Fortenbaugh, Ward 6 alderman, adding that Lawton facilities are shabby, some "modest bumps" will help solve it.
Ward 8 Alderman Randy Warren said he had only heard two complaints about the plan and both can be resolved with one simple instruction: fees will be assigned to the lake where they were collected. Warren said the Lakes Lawtonka and Ellsworth facilities need work.
"This is just the first bite," he said, explaining that while a future capital improvement program could raise funds for Lakes, the city's only option now is its operating budget (and grants).
Temple said camping fees will be introduced in July because that source of income is needed now. He and the city's leisure committees have also outlined a plan to introduce a $ 10 per car entry fee to the Lake Lawtonka Recreation Area, but that plan won't be implemented until late fall.
This proposal goes hand in hand with other upgrades that are already in the works: a WiFi system for the Lawtonka daytime use / camping area and two kiosks that take payments for daytime users and campers, eliminating the need for city staff. The kiosks will be installed after the summer season ends, Temple said, which means the only change seen this summer will be higher camping fees.
These fees, which apply to both lakes, are $ 25 for preferred sites, $ 20 for non-preferred sites, and $ 10 for primitive (tent) camping. Additional changes include a $ 15 camping fee for those 65 years of age or older, disabled, or participating in a youth organization; $ 5 for the day picnic; $ 35 for group picnic reservations; and $ 250 for dry spots.
Temple said discussion of the second part of the proposal – the $ 10 park entry fee – would be "soon" brought back to the council for discussion.