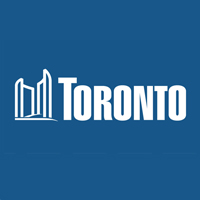 press release
June 17, 2022
To help residents enjoy the summer weather and get outside, the City of Toronto will open 10 outdoor pools tomorrow, Saturday, June 18th.
These 10 pools run on a part-time schedule (evenings and weekends). The city's remaining 45 outdoor pools will open on Saturday, June 25, also under a partial schedule.
The busy schedules begin at all city pools when the school year ends, on Thursday June 30, when 55 city pools will open to residents this summer. Paddling pools will also open on June 30th. Spritz and Spritzpads across the city are now open.
Starting tomorrow, the following 10 outdoor pools will be open according to a partial timetable. Check the opening hours of each location on the city's website for swimming and water features.
Alex Duff Memorial Pool – 779 Crawford St.
Grandravine Community Recreation Center – 23 Grandravine Dr.
Heron Park Community Center – 292 Manse Rd.
High Park Outdoor Pool – 1873 Bloor St. W
Kiwanis Outdoor Pool – 375 Cedervale Ave.
McGregor Park Community Center – 2231 Lawrence Ave. E
Monarch Park Outdoor Pool – 115 Felsted Ave.
Parkway Forest Community Center – 59 Forest Manor Rd.
Pine Point Outdoor Pool – 15 Grierson Rd.
West Mall Outdoor Pool – 370 The West Mall
Local residents visiting the city's outdoor pools are reminded that:
Supervision and/or swimming ability requirements apply to children under the age of 10 in all of the city's outdoor pools.
Outdoor recreational swimming is free for all ages and reservations are not required.
Outdoor lap swimming is free and open to swimmers aged 7 and over to continuously swim lengths or widths.
Caregivers should supervise children at all times.
Bathers should listen to the lifeguards on duty.
Reservations are only possible for lap swimming and aquafit. New reservation spaces are released Thursday mornings at 8am for the following Monday through Sunday.
More information is available online.
Critical repairs to two outdoor pools this summer will result in the Gord and Irene Risk Community Center outdoor pool and Ledbury Park outdoor pool being closed for the season. Donald D. Summerville Olympic Pools and Riverdale Park East Outdoor Pool are expected to open later this summer as they undergo unexpected and needed repairs. The 50-meter pool at the Donald D. Summerville Olympic Pool will not be open this season, but the 25-meter pool and plunge pool will be open to residents.
Residents can continue to participate in track and recreational programs at a pool near these locations. City staff have been working to move the instructional programming and all permit holders to these nearby pools, adding programming as needed. Visit the city's website for more information.
Media inquiries to film pools can be received at the following locations:
Alex Duff Memorial Outdoor Pool, 779 Crawford St.
McGregor Park Outdoor Pool, 2231 Lawrence Ave. E
Monarch Park Outdoor Pool, 115 Felstead Ave.
These designated locations allow media to film from the pool deck without having to call ahead. Media access is only permitted at these locations and media must follow instructions from on-site staff.
Quotes:
"Every day during our summer swimming season, thousands of residents and visitors come to these public pools to enjoy a leisure bath. We are excited to start the outdoor pool season this weekend and look forward to ramping up the summer pool season when the school year ends."
– Mayor John Tory
"Outdoor pools are a wonderful way for Toronto residents to get outside, be active, and cool off. I encourage residents to enjoy their local pools this summer while also taking advantage of all the water facilities the city has to offer."
– Councilor Jennifer McKelvie (Scarborough-Rouge Park), Chair of the Infrastructure and Environment Committee
Toronto is home to more than 2.9 million people whose diversity and experiences make this great city Canada's leading economic engine and one of the most diverse and livable cities in the world. As the fourth largest city in North America, Toronto is a global leader in technology, finance, film, music, culture and innovation, and consistently tops international rankings for investments encouraged by government, residents and businesses. For more information, visit the city's website or follow us on Twitter, Instagram or Facebook.