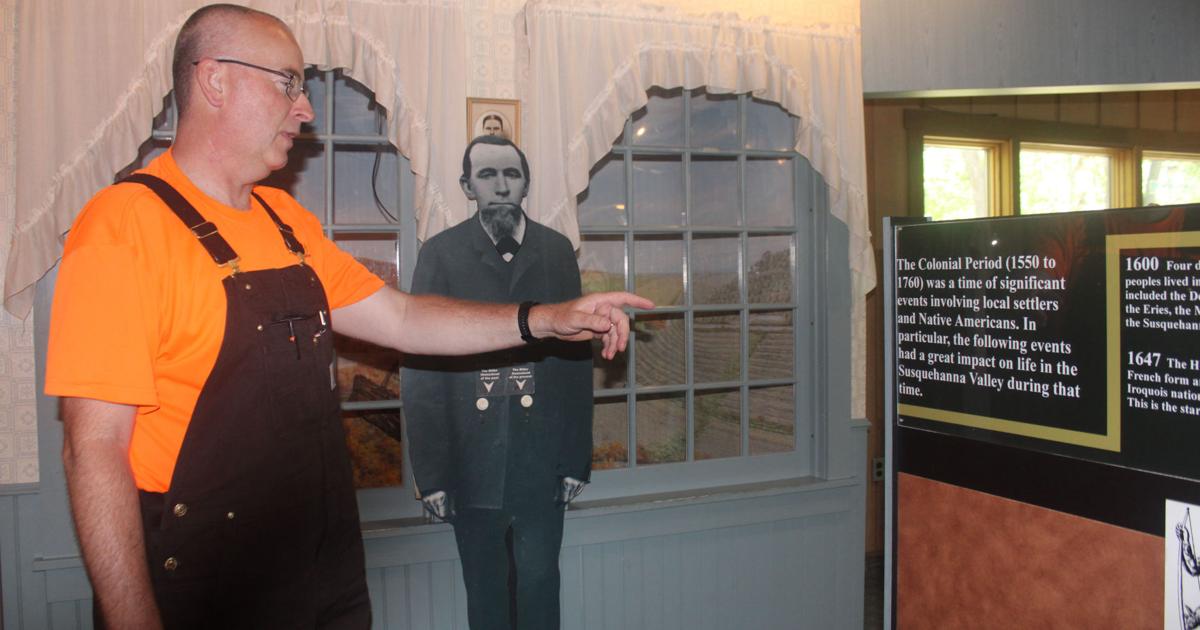 WASHINGTONVILLE – Exactly 50 years to the day that Montour Preserve opened its doors to public recreation, the Montour Area Recreation Commission (MARC) is celebrating the park's half-centennial as it has become a hub for outdoor activities for the surrounding community has developed .
First opened to the public on June 19, 1972, the Montour Preserve is a 650-acre outdoor recreation park with its centerpiece, Lake Chillisquaque, measuring 165 hectares. There are over 7 miles of hiking trails through the park and fishing and boating on the lake. In 2021, the nature reserve saw almost 100,000 visitors and is on track to surpass that number this year.
Bob Stoudt, MARC director, said the park took shape in the late 1960s when PPL Corporation acquired about 4,000 acres of land in northern Montour and Columbia counties with the intention of building power plants in the area. The first of these became the Montour power plant. The plant required an additional source of water during the incineration process, for which Lake Chillisqauque was completed in 1972.
"From the start in 1972, people would come to PPL and say, 'That's a nice place you have there, that's a nice body of water, could we use it for fishing and boating?'" Stoudt said. "To PPL's ​​honor, PPL built and expanded the Montour Preserve over the years from 1972 to approximately 2014."
The company gradually added features such as the lake's boat ramp, fishing dock, outdoor pavilions, fossil pit, visitor center, and auditorium. In 2014, PPL separated and formed Talen Energy, which took ownership of the property until 2015, which MARC now leases from Talen and maintains its outdoor recreation facilities and visitor center.
Two years ago, the Middle Susquehanna Riverkeeper Association took over a lawsuit the Sierra Club filed against Talen, centered on a 155-acre fly ash pond on their own land.
As part of the settlement agreement, Talen Energy will stop discharging ash and waste water into the tailings pond and close, drain and cap the tailings pit; Monitoring and sampling of groundwater to ensure no pollutants are entering nearby streams or contaminating drinking water; donate $200,000 to the Middle Susquehanna Riverkeeper Association for clean water; provide drinking water treatment for the nearby Holy Trinity Church; and to stop burning coal at the power plant by December 31, 2025.
In addition, Talen Energy is committed to transferring ownership of the Montour Preserve to another company and will make $1 million available to future owners of the Montour Preserve to ensure its maintenance.
"In those 50 years, it's really just become a community treasure here in northern Montour County and for the surrounding counties," said Stoudt of Montour Preserve. "It's our goal to celebrate this 50th anniversary… we've had a remarkable response from people excited about the event."
Stoudt said he may expect as many as 1,000 attendees at the event.
"We have been extremely busy throughout 2020 during the pandemic. Last year those numbers were almost as high, and we thought the numbers might go down a little this year… on the contrary, we're a lot busier this year than last year, and a lot of that is special events like this," Stoudt said. " "We've been so busy this year that there's nothing we can do to keep up. To be honest it's a big issue that we love seeing so many people in the parks and trails."
The 50th Anniversary Celebration will take place on Sunday, June 19, beginning at 3:00 p.m. with a historical presentation by Jon Beam, Associate Director of MARC, in the auditorium of the reserve's Environmental Education Center. Beam is a former PPL employee whom Stoudt described as an expert on the reserve's history and who helped MARC assume PPL's ​​responsibility at the Montour Preserve.
"John is the bridge between PPL and our organization. He brings that institutional knowledge from PPL," Stoudt said. "John was key when we took over Montour Preserve, the recreational facilities here on site in 2015, we were only able to do it because John was part of our team, John knew what needed to be done and he was able to point us in the right direction."
Beam's presentation will provide a detailed account of the history of the Montour Preserve over its half-century of operation and will feature hundreds of historical photos from through the years. Afterwards, Beam will also lead a history walk through the Visitor Center, where a children's scavenger will also be held. Complimentary hot dogs, chips and drinks will be available at Heron Cove A Pavilion from 4pm while supplies last, and there will be a Van Wagner concert from 7pm
Prior to the concert, there will also be a recognition ceremony for more than 20 former PPL employees and contractors who helped build or maintain the Montour Preserve, with Beam serving as the keynote speaker. In the event of rain, these events will be moved to the reserve's environmental education center.