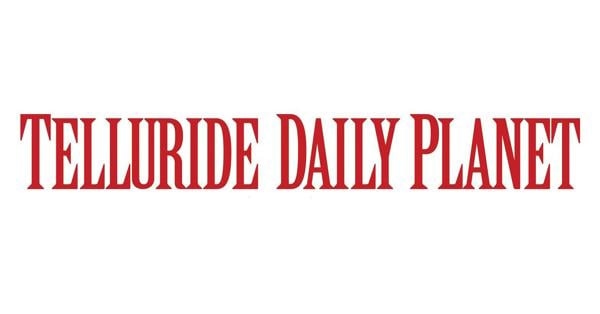 Telluride's Mountain Trip recently announced its support of the Latinx Outdoor Initiative in partnership with the Sheep Mountain Alliance (SMA), Tri-County Health Network, Wilkinson Public Library, Collaborative Action For Immigrants (CAFI) and Latinx community leaders. This initiative aims to increase inclusion in the outdoors and remove barriers for Telluride and San Miguel County community members to participate in outdoor recreation and environmental education.
According to a press release, the Latinx Outdoor Initiative recognizes the systemic inequalities that communities of color experience, from housing and employment to access to outdoor recreation and environmental education. In affluent communities like Telluride, where open space abounds, individuals also face economic barriers that make it even more difficult to participate in outdoor recreation. For example, at least 30 percent of San Miguel County identify as Latinx/Hispanic and are native Spanish or Chuj speakers, but this is the most dramatically underrepresented group in the local outdoor community.
On July 17, Mountain Trip led a group of 24 Latinx community members to scale the Telluride Via Ferrata. The Latinx Outdoor Initiative works to break down barriers and create equitable outdoor spaces by making such events free and open to all experience levels. The initiative also provides an opportunity for members of the Latinx community to foster a sense of belonging and inclusion in the great outdoors. Most participants were on the Telluride via ferrata for the first time, despite having lived in Telluride for years or even decades.
"It was amazing to be able to share one of the beautiful outdoor experiences up in the mountains with members of our community who have never been up there," said Jonathan Cooper, mountain guide at Mountain Trip. "It's a constant reminder of how unique and special our little valley is. We hope our beginners can use this experience and the skills they have learned to help them explore more of our backyard in the future."
Building on the success of a recent ice climbing trip in March, SMA reached out to Mountain Trip to see if they would be willing to host a similar via ferrata event with a large number of participants.
"They were so helpful and professional, making sure the day ran smoothly and was enjoyable and accessible for everyone," said Ruthie Boyd, SMA's AmeriCorps VISTA Community Outreach Coordinator. "We hope this program is a small beginning toward equality in nature, and we recognize that there is so much more work to be done in our community and in the United States."
Mountain Trip will continue to support the Latinx Outdoor Initiative, including co-hosting a rock climbing trip for San Miguel County's Spanish-speaking and immigrant communities on Sunday. Learn more at mountaintrip.com.
ABOUT MOUNTAIN JOURNEYS
Based in Telluride, Mountain Trip is the only tour guide in Colorado that can take you from the San Juan Mountains to the Seven Summits. Since 1973, Mountain Trip has built a solid reputation by leading more Denali expeditions than any other tour guide, climbing Mount Everest and offering adventures in Colorado's legendary San Juan Mountains. Mountain Trip is the only AMGA-accredited tour guide service in Colorado authorized to offer tours on both the Ouray Climbing Route and the Telluride Climbing Route.
ABOUT SHEEP MOUNTAIN ALLIANCE
SMA is a grassroots organization dedicated to preserving the natural environment in the Telluride region and southwestern Colorado. SMA protects regional ecosystems, wildlife habitats and watersheds and provides outreach and educational opportunities. The Sheep Mountain Alliance supports marginalized communities in the fight against oppression and is committed to the principles of equity, inclusivity and environmental justice. Learn more at sheepmountainalliance.org.