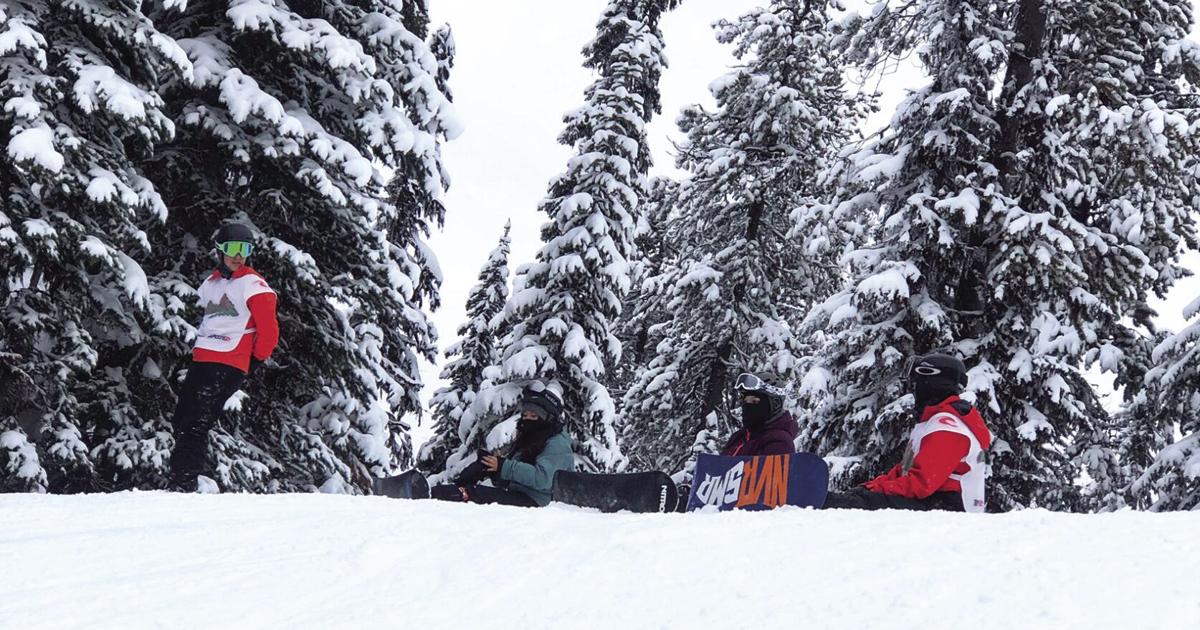 27 young people are attending a local downhill resort this week and learning not only to snowboard but life skills thanks to Elevation Outdoors.
"We have 20 kids in the Learn to Shred program and seven snowboarders in our Leaders in Action program," said Corrine Wilson, events and sponsorship coordinator for the Kelowna-based nonprofit.
"The Leaders in Action program runs for 10 months. Children can participate in all of our programs and also volunteer with younger children. Learn to Shred takes place twice a week for four weeks, giving each youngster a total of eight sessions."
Elevation Outdoors was founded in 2007 by Tori Hanson and a small group of dedicated individuals who saw a need in the community. Since the very first Learn to Shred program with six participants, the focus has always been on breaking down barriers to outdoor recreation and helping young people find a passion that will help them lead healthier, happier lives. Since then, the programs have expanded from snowboarding to climbing, mountain biking, snowshoeing, hiking and sailing.
Meanwhile, back at the office, Wilson is organizing the 4th Annual Wild and Scenic Film Fest at the Metro Hub, 1265 Ellis St. on January 27th. Doors open at 6pm, movies start at 7pm. Sponsored by Eric Allan Wilson Mortgage Pal, you can watch in person for $25 or buy online tickets for $20 to watch at home.
Both tickets include five days of on-demand access to all 12 films, which highlight the impact of nature and why it is important that everyone has access to nature. Tickets and a silent online auction are available from trellis. org/wsff2023.
All proceeds help Elevation Outdoors create scholarship opportunities for youth in need.
"The Wild and Scenic Film Fest has become one of our favorite events of the year. It not only raises vital funds to support our programs, but through personal return gives us an opportunity to connect with the outdoor community and celebrate the impact and importance of nature and time outdoors," said Executive Director Mike Greer. "With only 300 tickets available, we expect the event to sell out quickly."
The in-person screening, the first since 2020, will feature drinks, popcorn and a silent auction with prizes including a package for Red
Mountain in Rossland and two nights at the Fairmont Chateau Whistler.
"All of our programs have full scholarship places for any eligible youth or family to ensure all young people have an opportunity to develop a healthy passion," Wilson said.
"Since 2019, we have expanded access to our programs so families who do not meet our eligibility criteria can now pay for a place in our programs because we believe everyone deserves the opportunity to find a passion and from our amazing team of mentoring to learn ."
Elevation Outdoors will provide all the necessary equipment and transportation from a common meeting point, she said.
"We strive to keep the ratio in our programs at 3:1 or below so that our volunteer mentors and participants in our programs can have quality conversations and build a relationship. Since our first program in 2008, we have helped hundreds of young people find a new passion and develop a healthier lifestyle while learning skills that will stay with them for life."