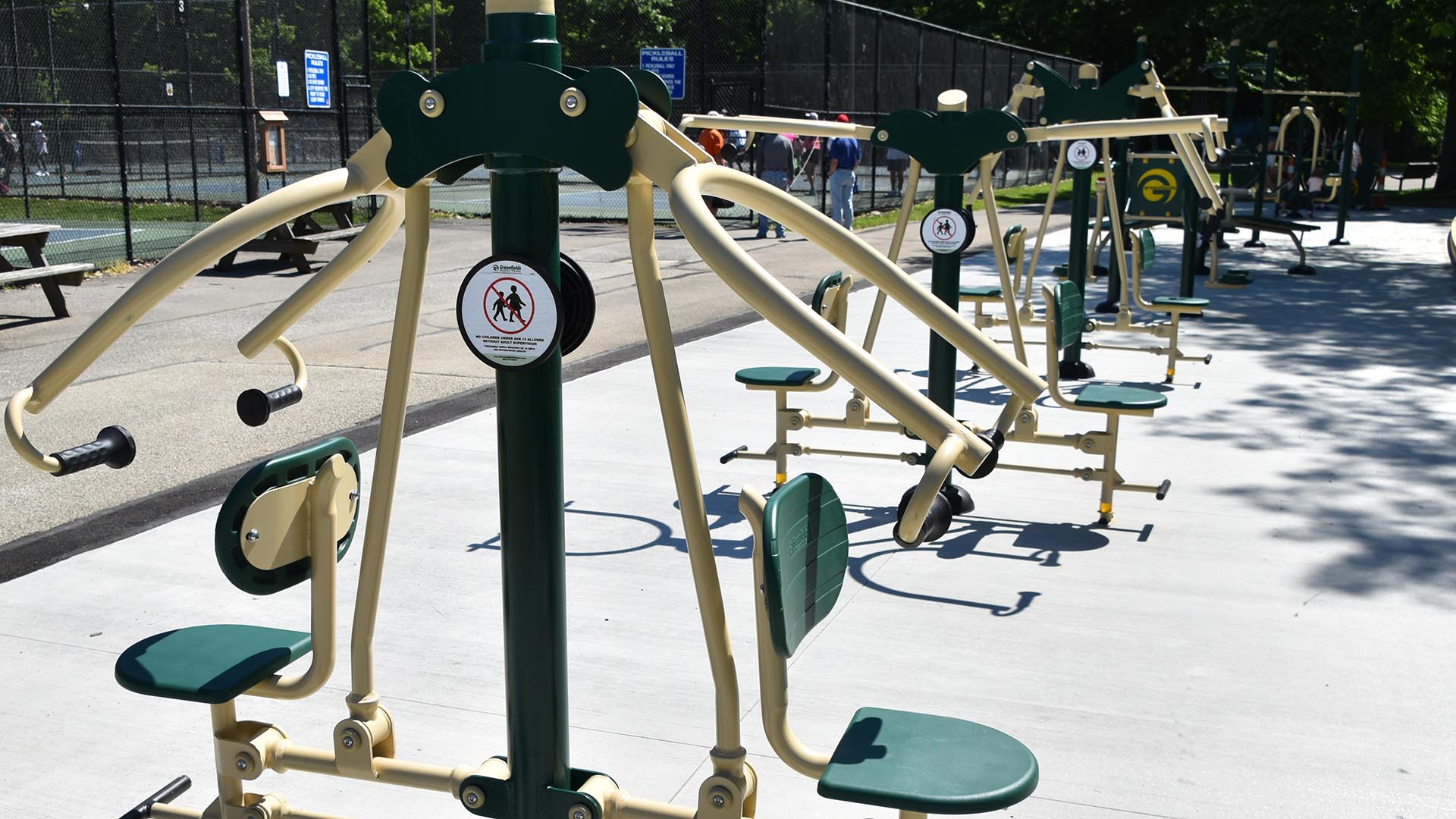 New outdoor exercise stations in Civic Center Park
Park visitors may have noticed the new outdoor exercise stations that have been set up near the pickleball courts at Mentor Civic Center Park.
The machines, which use the user's body weight, offer circuit training that can accommodate up to 20 people at a time.
The device was installed to improve wellness opportunities – particularly for our elderly population. The location was chosen for its easy accessibility for those walking the multipurpose trail, pool, playground and pickleball courts.
According to Parks & Recreation Director Kenn Kaminski, the feedback has been excellent: "The equipment is used consistently and is really appreciated. Many of the people who use the trail and play pickleball use the equipment on a daily basis. We are very happy about the positive feedback."
The stations were installed at a cost of $48,845.10, of which $28,781.00 was covered by a Nature Works grant from the Ohio Department of Natural Resources. The city agreed with a contribution of $20,064.10. The device should have a service life of 20 years.
While there are no immediate plans to add similar functionality at other locations, the city will monitor usage and consider it for the future.
Mentor Civic Center Park is located at 8500 Munson Road.