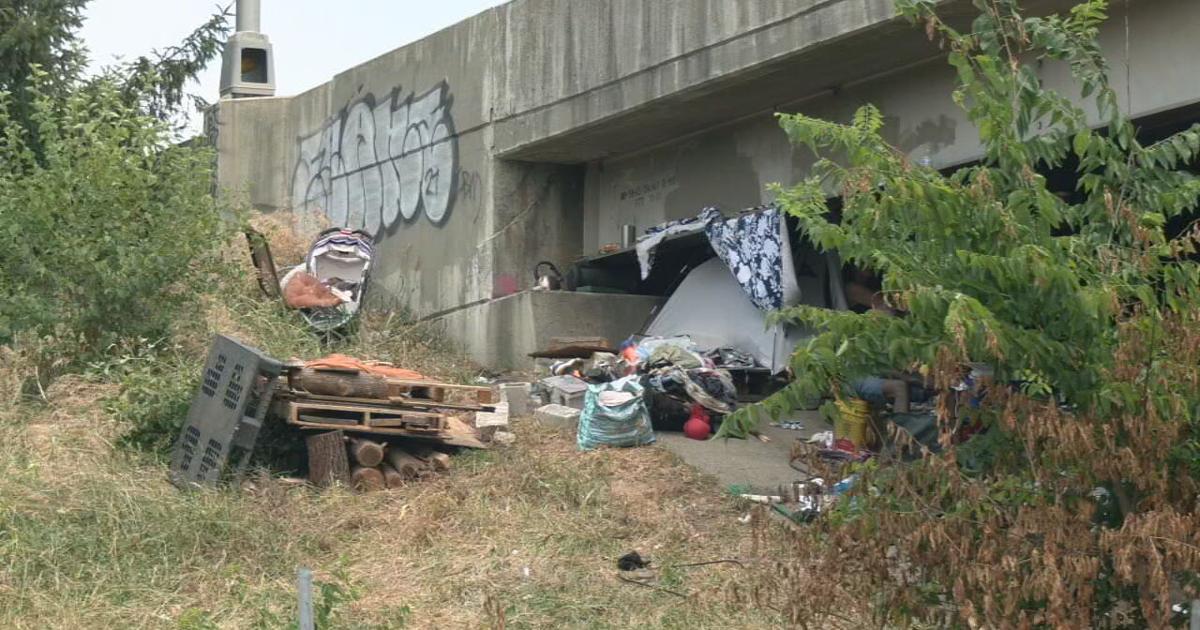 LOUISVILLE, Ky. (WDRB) – The Louisville City Council is taking a closer look at the issue of camping on city lots.
The latest proposal aims at accessibility.
After a city homeless camp was evicted in the winter of 2021 due to a communications failure, the Metro Council approved new rules for the process, adding a risk assessment and a 21-day minimum relocation period to those in an established camp.
Councilor Nicole George, D-21, who has helped lead these standards, suggests a few other changes.
The new regulation is aimed at the public and would do three things: First, extend the window. Metro Louisville and outreach groups must reach an area before it is set up as a camp between 48 and 72 hours. The second would set a 12-hour limit for temporary accommodation in a park. Third, it would be illegal to keep personal belongings on a street, alley, or sidewalk.
George dismissed criticism from groups concerned about the impact on Louisville's most vulnerable people and said these changes would not affect the notification rules put in place last year.
"I want to be fair in saying that I appreciate everyone's concern and focus for the most vulnerable in the community, and they certainly deserve it," she said. "It would also be fair to say that regardless of someone's residential status, there are expectations in terms of accessibility to the public right-of-way."
She also stressed that the updated regulation is about public access.
"Rather than bluntly scrapping a person's residential status, the goal of these ordnance is to make fair use of public space and to ensure that we as a city are as consistent as possible in this response," she said.
The ordinance now goes to the Parks Committee for discussion. Their next meeting is next Thursday.
Similar posts:
Copyright 2022 WDRB Media. All rights reserved.