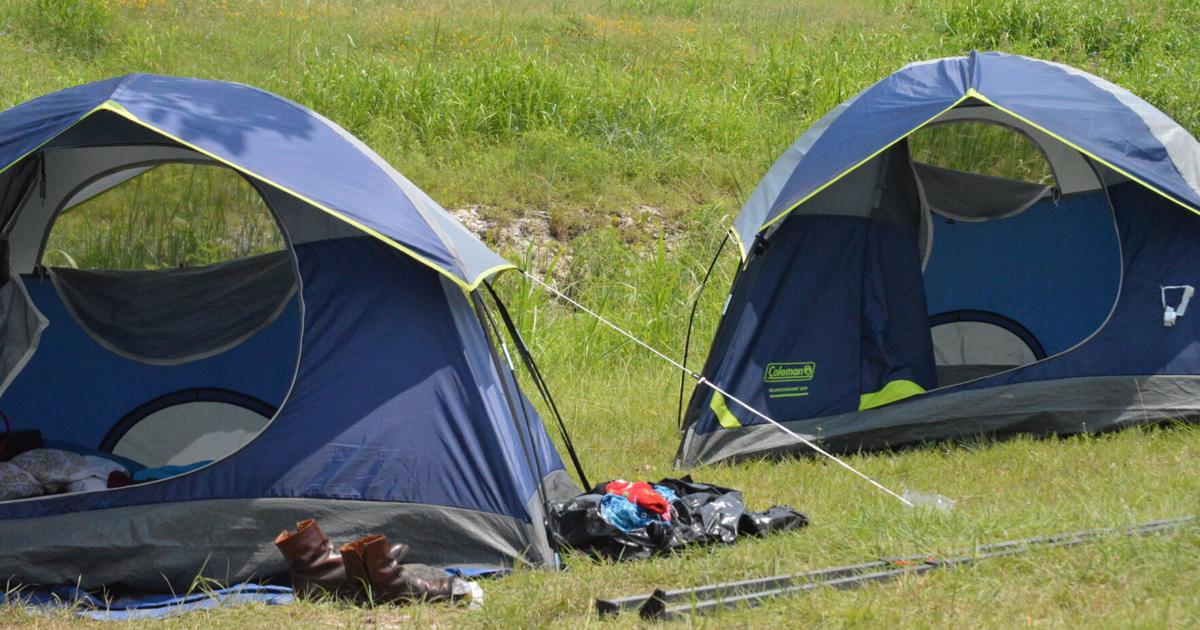 Although two Killeen City Council members have asked officials to consider a camping ban for people living with homelessness, Texas law prohibits enforcement of such an ordinance, according to a U.S. Circuit Court of Appeals ruling.
That's according to San Antonio consultant Robert Marbut Jr., who conducted a study of homelessness in Killeen, Temple and Bell counties and presented his findings to the city council twice this year, and a Killeen employee report.
A camping ban "tries to attract homeless people to programs and services," the city report shows. "Enforcement requires an alternative place to camp. If it is public property, the Texas Department of Housing and Community Affairs must approve the site."
In 2019, the Supreme Court refused a review of Martin v. Boise after the US Circuit Court of Appeals for the Ninth Circuit ruled that "homeless people cannot be penalized for sleeping outside on public property when there are no reasonable alternatives," according to the National Homelessness Justice Center. "The Supreme Court decision, which was issued without comment, means the April 2019 ruling is binding in the 9th Circuit, covers nine states, including most western states, and has national impact."
Councilwoman Jessica Gonzalez and Councilman Ramon Alvarez asked the council in October to place an item on the agenda to discuss the adoption of an ordinance banning the loitering of the homeless after members of the Killeen Downtown Merchants Association spoke out about their presence in downtown had complained about.
"We're just trying to figure out how best to help the police and property owners keep people off their properties and camping on their facilities," Gonzalez said in October. "Some cities are instructed by the police to put up no trespassing signs and some cities have an ordinance. That's part of the conversation we're going to have."
Alvarez, in a request to put the item on a meeting's agenda, said some experiencing homelessness are causing problems downtown.
"I was recently contacted by several downtown business owners and members of the Downtown Merchants Association regarding their recent experiences with homeless people in the area," he said. "These experiences ranged from defecation outside their buildings, continued harassment, and damage to their buildings or personal property."
In the same request, Alvarez said the state's no-camping ordinance is "too cumbersome and inefficient to enforce, (but) the city as house rules can be stricter than the state, so by creating our own ordinance we can adapt it to our community." and help our downtown business owners find relief.
Under Texas law, cities with more than 5,000 residents are given the power of self-government as self-governing and common-law municipalities. Nevertheless, Martin v. Boise Killeen from enforcing ordinances "prohibiting public camping unless sufficient emergency shelters are provided to accommodate homeless people in (its) jurisdiction," according to the staff report.
Friends in Crisis, the city's only homeless shelter, has 78 beds. Marbut said the number of those who experience homelessness in Killeen each day is about 200, and another 150 experience homelessness "every year that Fort Hood is here."
According to a preliminary study conducted under an inter-local agreement between Killeen and Temple councilors, Marbut found that nearly 16% of Killeen's homeless population was born in Bell County. Nearly 42% had jobs in Bell County before experiencing homelessness, and nearly 65% ​​began experiencing homelessness in Bell County.
In Killeen, the median age of homeless people is 47.6 and they spend nearly 13 years homeless. Just over 60% are men and almost 19% are veterans.
On Tuesday, Marbut told city council members that Killeen, Temple and Bell County would allocate funds to build two campuses — one in each city — for the homeless. The nonprofit organization, called Arbor of Hope, would include representatives from the county and both cities.
"It would have four people from the county, three people from Killeen, three people from Temple and someone from the agencies, someone from the (government council) and whoever becomes the CEO," Marbut said. "You would have one on the east side, and then you would have the diversion center in the middle of the county and basically the Arbor of Hope on the west."
Today, that plan is conceptual and involves moving Friends into Crisis. The Killeen campus would be built on Liberty Street. About 50 such organizations exist in the US, Marbut said.
"None of these exist in the county today," he said. "Everything is structured around…nine clinical tracks."
These are visitor growth, early intervention, men and women affected by local homelessness, "intensive" treatment for mental health and substance use disorders, "living sober", veterans, "disconnected" veterans, and long-term supportive care.
Marbut said Centex ARC, Hilltop Recovery Services and Virtue Recovery Center would be included in the overall homelessness reduction plan.
"The key is to focus on reducing the number of people affected by homelessness on the streets," he said. "Basically, in any scenario, there are over 55 percent of people in Killeen who are homeless and have no prior ties[to the city]."
Marbut called his second report to the city council since September "interim recommendations" and said he plans to return in January with a final report.
Meanwhile, city officials are recommending enforcing "harassment violations" and stepping up patrols, working with downtown business owners to install cameras and gate areas "with frequent incidents," and barring property owners from entering.
The Texas Tribune reported in August 2021 that three months after Austin voters approved a renewed ban on camping in public spaces through a ballot initiative called Proposition B, the city began enforcing the ordinance — violation of which is a Class C misdemeanor constitutes an offense punishable by a fine of up to $500.
Austin's push for enforcement came less than a month before a statewide ban on public camps went into effect — a law that followed Gov. Greg Abbott's repeated criticism of Austin's decision to lift the city's camping ban in 2019, the Tribune reported.
The new state law criminalizes public camping and prohibits cities from adopting policies that prohibit or discourage enforcement of a ban on public camping. Cities that enact such ordinances could risk legal action from the attorney general and potentially lose federal grants, according to the Tribune.