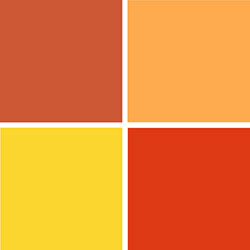 The National Sporting Goods Association (NSGA) announced plans to host The Sporting Goods Rebound, a virtual program that investigates issues affecting the sporting goods industry as a result of the COVID-19 pandemic. The Sporting Goods Rebound will take place on Wednesday, May 19 at 11 am local time and will be hosted on Zoom.
In "The Sporting Goods Rebound", experts discuss the lending process of the Paycheck Protection Program (PPP), the future of youth and university sports as well as questions of supply and inventory.
The Sporting Goods Rebound will take place during the originally scheduled time of the NSGA Management Conference and Team Dealer Summit, which will be held from September 26-28 in Naples, FL. The program, a comprehensive series of interviews, lasts approximately two hours.
"There are pressing issues that members of our industry will want to address sooner or later, so this is the perfect time for The Sporting Goods Rebound," said Matt Carlson, NSGA President and CEO. "We have the opportunity to examine some of these key issues in a non-time consuming format. It's also a great opportunity for NSGA members and others in the industry who didn't attend the Management Conference and Team Dealer Summit to get a taste of what's going on at this event. "
Eve Mayer, the owner of Eve Mayer Media, will moderate the event. The Sporting Goods Rebound is free, but registration, which opens today, is required and limited. To register, go to www.nsga.org/rebound.
Here is an overview of the individual sessions:
PPP – Don't Forget Forgiveness
The Paycheck Protection Program (PPP) was vital to the survival of many small businesses during COVID. This session will examine how the PPP voting process can be made smoother. Jim Thomas, principal at accounting firm CliftonLarsonAllen, and Pat Donnelley, owner of Donnelley Sports in Twin Falls, Idaho, and NSGA board chairman share their expertise.
What's next in Games Kids Play?
Youth and college sports have been affected by COVID in many ways. Three high school executive directors – Dr. Karissa Niehoff of the National Federation of State High School Associations (NFHS), Dr. Robert Zayas of the New York State Public High School Athletic Association (NYSPHSAA) and David Hines of the Arizona Interscholastic Association (AIA) – discuss the challenges schools and young athletes have faced that are yet to come in areas such as attendance and school budget lie to us.
Meet demand for team and retail
What happened to supply chain and inventory issues as a result of COVID? Are there still issues that team vendors and retailers need to consider? Laura St. George, Executive Vice President of GARED North America, and Sean Mannion, Senior Vice President of US Sales for Asics, share their views.
Meet demand on the ice
The hockey retailers will be preparing intensively for the next season and they hope that there is less uncertainty. What is the current inventory situation like for players ready to return to the ice? Brad Heim, President of Canadian Sports Distributors (SDC), Bryan McDermott, Business Director of Bauer Hockey's North American Specialty Store, and Mike Vaughn, President and Founder of Vaughn Hockey, discuss the challenges.
Supplying demand on the slopes
What unique challenges do ski and snowboard retailers face? On the horizon, Gordon Geiger, chairman of the National Ski & Snowboard Retailers Association (NSSRA) and co-owner of Geiger's, a leading outdoor destination in the Cleveland area, shares Richard Leffler, president of women's skiwear manufacturer NILS, and Greg Grip, president of hardware manufacturer MDV (Marker, Dalbello and Volkl).