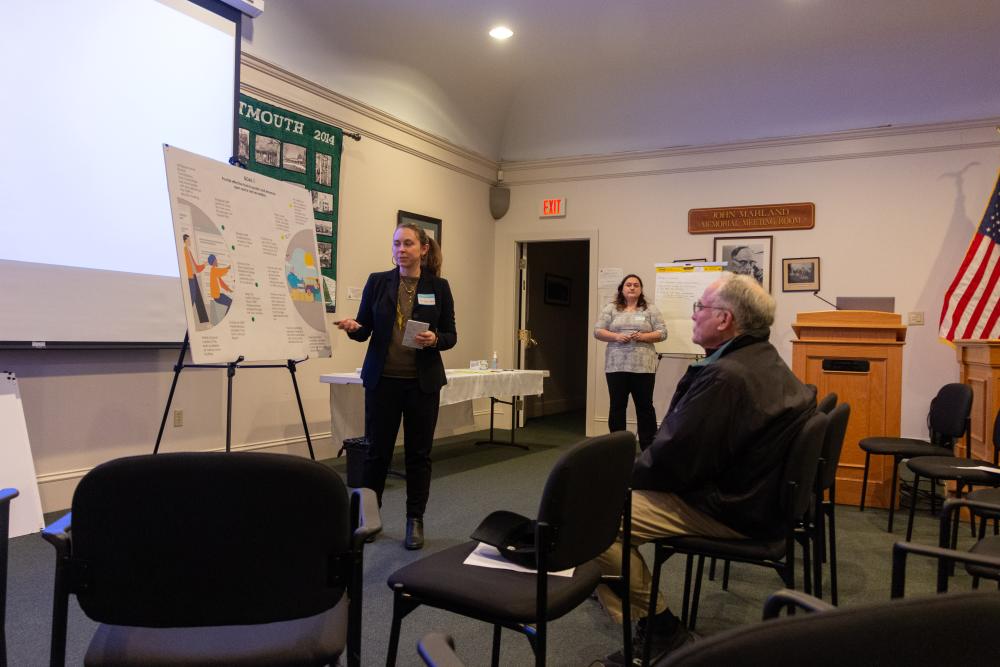 Representatives from the Southeastern Regional Planning & Economic Development District (SRPEDD) held the organization's final public workshop on its Dartmouth Open Space and Recreation Plan on Tuesday, January 17.
The meeting, attended by only a small handful of residents, outlined the draft plan, the broad scope of which includes priorities for everything from landscaping to recreational facilities.
The presentation also included a summary of the results of a survey conducted by SRPEDD, which asked city residents about their own priorities to better tailor recommendations to the city's needs.
The results showed interest in creating an ice rink, pickleball courts, a skate park, more dedicated bike lanes and a public swimming pool, among many other projects.
The survey also concluded that Dartmouth teenagers had the lowest levels of satisfaction with the city's age-appropriate leisure activities of any age group.
In terms of protecting natural resources, the survey showed that Dartmouth residents were most concerned about protecting their water supply.
Once complete, the open spaces and recovery plan will be incorporated into the city's new master plan, which is due to be completed earlier this year, according to city manager Shawn MacInnes, who attended the meeting.
MacInnes said the city will seek to require its various departments to review the master plan — and by extension, the open space plan — on a quarterly basis to ensure its recommendations are prioritized.
Helen Zincavage, SRPEDD's director of environmental programs, who chaired the meeting, said a full draft of the open space plan will be available online in the coming days for residents to submit their comments or concerns before it is finalized next month.
To see the schedule, visit srpedd.org/dartmouth-osrp from January 20th. The public comment period ends on February 15th.