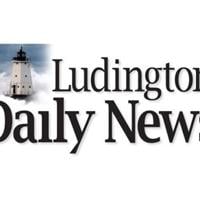 DNR Announces New "Free Snowmobile Weekend".
Next month, the Michigan Department of Natural Resources will introduce its Free Snowmobile Weekend, which will allow snowmobilers to operate their machines over a two-day period without requiring snowmobile registration or a trail permit.
The dates for the Free Snowmobile Weekend are February 11th and 12th.
The Michigan Legislature approved bills urging the DNR to offer the weekend, saying it would allow experienced drivers to bring in new friends of the sport who could be hooked on the experience for a lifetime.
Michigan also offers Free ORV and Free Fishing Weekends each year.
"Free Snowmobiling Weekend is a great opportunity for those who haven't dusted off their snowmobiles to hop onto the trails," said Ron Olson, head of DNR's Parks and Recreation Division. "It's also a great time for out-of-state visitors to explore thousands of miles of hiking trails found in the Upper and Lower Peninsulas.
During these weekends, the requirement for a license, registration, or trail permit is suspended, but operators and anglers must continue to comply with all regulations and rules governing these activities.
For more information about snowmobiling in Michigan, including trail maps, go to www.michigan.gov/snowmobiling.
Learn about winter bird feeding and ice fishing from the experts
Always wanted to learn ice fishing? New to garden bird feeding and interested in learning more? The Outdoor Skills Academy can help!
Courses in January include:
• Feeding Winter Birds (Virtual Class), January 21st. Feeding birds is easy to do with a little knowledge. Learn which birds are likely to visit your garden and what foods and feeds they prefer.
This course also introduces you to free birding resources and apps, explains how to clean your feeder, and explores ways to get involved in community science projects like the Great Backyard Bird Count. The cost is $25. Each participant will receive a Peterson Field Guide to Feeder Birds and will be entered into a prize draw.
• Hard Water School (ice fishing course), 21.-22. January at Mitchell State Park in Cadillac. Learn ice fishing from the pros on this two-day course that covers everything from gear setup and where and when to fish, to ice safety and rules and regulations.
The course focuses on techniques for panfish, zander and pike. Cost is $40 and includes one-on-one tuition from a pro, lunch on Saturday and Sunday, bait and a goodie bag.
The Outdoor Skills Academy provides detailed, expert instruction, equipment, and hands-on learning for a range of outdoor pursuits at locations across the state.
Learn more at www.michigan.gov/outdoorskills.