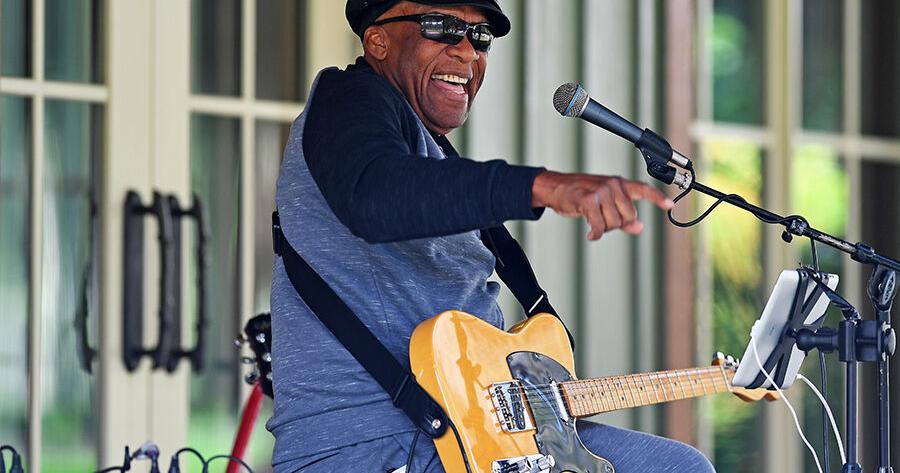 Under the willow trees outside of Fenney Recreation, Bobby Blackmon brought the blues to mark the return of the Outdoor Concert Series on Wednesday.
Villagers brought their lawn chairs to watch Blackmon perform a mix of originals and fan favorites.
In the middle of the crowd, Mary and Mike Bickel sat in their lounge chairs with their hot coffee.
The Bickels from the village of Summerhill have previously attended the Outdoor Concert Series at La Hacienda Recreation.
"For the people that live in the South, it's great[to have it with Fenney]," Mary said. "We don't mind the drive, nothing is that far."
Originally from Louisville, Kentucky, the Bickels moved into The Villages 10 years ago.
They were excited to see what Blackmon had in store.
"I like country blues," Mary said. "Today is a beautiful day, and what else are you going to do at two in the afternoon?"
Near the front row sat Diane Berube from the Village of Hammock at Fenney.
"He's very popular and we wanted to check it out," Berube said. "It's wide open and beautiful here. The music and the scenery are chilled."
Read this story and many others in Thursday's Daily Sun.