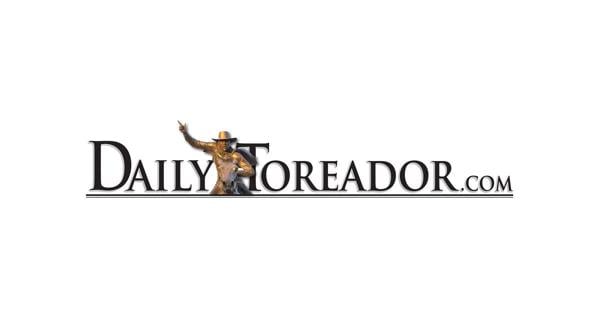 The Outdoor Pursuit Center strives to foster a healthy environment and works to strengthen leadership and foster a sense of community, said program manager Chris Jones. The center aims to create a positive atmosphere through outdoor activities such as hiking, mountain biking, canoeing and more.
"The outdoor pursuit center is about giving students the opportunity to find meaningful recreation in places they are not used to," Jones said. "It works in different ways. For example we have the climbing wall; We allow students to learn and have fun on the climbing wall and they can experience those small bits of teamwork but also the success of using it (climbing) as a vehicle to move on and teach other lessons."
In addition, the center offers student-led off-campus excursions for students. Jones said before becoming tour guides, students must hold a position on campus while completing required certifications related to outdoor safety.
Gemma Folsom, a creative media industry contributor and major from Sydney, Australia, is a certified Climbing Wall Instructor and Wilderness First Aid.
"I've been here for almost two years and I've learned a lot about working with others, especially when there's more risk involved," Folsom said. "I'm an overthinker by nature, so I think through the training, where I'm being taught a methodology of what to do first and what's most important, right down to what's not a priority, I've gotten into the able to implement that into my own brain and if I need help, ask for it."
Jones said there is an inherent risk associated with outdoor recreation and that the initial fear or hesitation of students, leaders or not, is justified.
"Preparing our student tour guides to move on and not only manage risk and make the decision, but also coach people through this emotionally raw and sometimes even scary event," Jones said of Gear, but then it's also the mental and emotional barrier of the Question: "Am I ready for this?" All of these barriers are real and really important, and that's why I think the services we offer at Outdoor Pursuits are so great."
Bhargava Naidu and Manoj Giri from India, who are freshmen studying industrial engineering, said they use the Pursuit Center for their cycling services, such as airing their tires.
Graham Shearer, an Austin clerk and senior political science major, said bike services are one of the many reasons people come in.
"I really love the community here," Shearer said. "We get a lot of the same type of people in and out, and it's been a great opportunity to help people grow and see them grow in the things they want to do outdoors."
Folsom said she loves how committed the staff is to the program and getting people out there.
"The center gave me a home," Folsom said. "I don't know of any place on campus where I can just go and be myself. Everyone is just so excited to be an outdoorsy person and that has built a lot of trust in people. Yes it is a home."