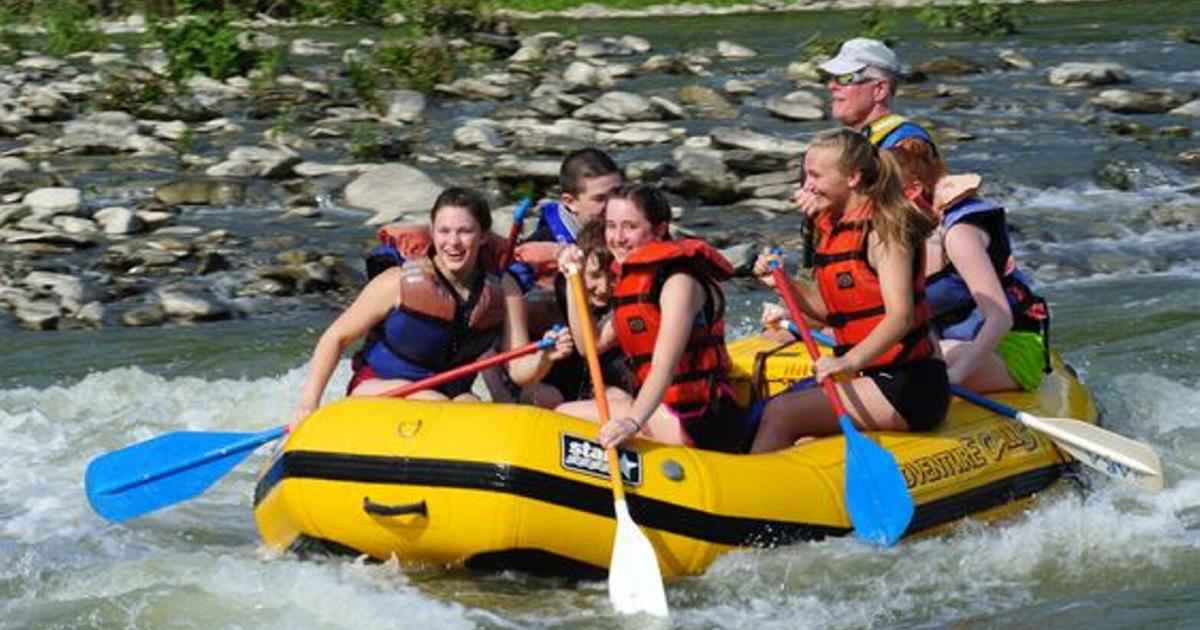 CASTILE – Letchworth State Park is hosting its first Outdoor Rec Fest to give visitors the opportunity to see and try more than 30 ways to enjoy the great outdoors at what is rated among the top state parks in the country.
The event, scheduled for September 10 from 10:00 a.m. to 4:00 p.m., will showcase companies, services and agencies with a focus on outdoor recreation. Vendors, all within an hour's drive of the park, conduct interactive demonstrations and activities near the park's Humphrey Nature Center.
Participants can climb aboard a demonstration hot air balloon basket, strap on whitewater rafting gear, cast out adaptive fishing gear, assemble a horse saddle, purify water, and learn how to take professional-quality photos with a cellphone camera. Guests can even slip into a tree tent, which combines elements of a traditional tent and a hammock stretched between two trees to provide camping shelter without sleeping on the ground or requiring an air mattress.
The festival will highlight how the park and related industries have evolved over the past 10 years. In the area, several businesses and services such as outdoor outfitters, campgrounds, wildlife sanctuaries, hospitality destinations, adaptive recreation equipment specialists, and a nature trail that meets Americans with Disabilities Act requirements have taken root and expanded in the Genesee Valley, notes Conrad Baker, MD Park Educator at Letchworth.
The local growth of the outdoor industry is "rapidly transforming the region from a rustic hidden gem into one of New York state's most inviting outdoor adventure destinations," Baker said.
Letchworth State Park was ranked number one in the USA Today/10Best Readers Choice polls for the best state park in the country in both 2017 and 2015. Letchworth has also received high ratings in other polls.
During the recreation festival there are snacks, equipment demonstrations, instruction, as well as guided excursions and group activities.
Among the activities of the day:
n The Rochester Birding Association begins at 9:00 am with a 'soft start' kickoff birding ID walk
n Trail Otter will be leading two demonstrations, one on cleaning up backcountry water and one on how to properly pack an outdoor backpack.
n The Autism Nature Trail offers a tour of the 1 mile sensory nature trail created in 2021 at Letchworth State Park near the Humphrey Nature Center.
n Balloons Over Letchworth will have a hot air balloon basket and burner on the floor to practice getting in and out of the basket and to demonstrate the powerful burner blasts. Balloons Over Letchworth will not release any balloons from the festival site.
n The State Department of Environmental Conservation exhibits fishing gear customized for anglers with special needs.
n Silverlaken will set up a tree tent and chat with guests about her tiny cottage village, yurts and canal house on Silver Lake.
n Camp Puzzle Peace showcases some educational outdoor activities they do for children with sensory sensitivities on the Autism Nature Trail.
n The Rochester Orienteering Club will demonstrate basic compass and map navigation tools and skills on a temporary orienteering course.
n Adventure Calls Outfitters will provide a raft and equipment for dry land demonstrations and photo ops.
n Letchworth Valley Picnics hosts a luxury sample picnic.
n Silver Lake Marine will have a fishing boat on site and will answer questions about the local fishery.
n Dell Collective is creating a sample vignette using some of the furniture and decorations found in their Airbnb and answering questions about how to book an Airbnb in the area.
n Gallery in the Valley shows photographers how to take some technical shots, such as B. swirling water or galaxy shots.
n Endless Outdoors Company will conclude the festival with a scenic hike to the Middle and Upper Falls just south of the event area.
No participation fee is charged for participation and no pre-registration is required. Park admission of $10 per car is valid from 9:00 am to 5:00 pm
For festival updates, follow Letchworth State Park's official social media accounts at @letchworthstatepark on Facebook and Instagram.
For more information, call the Humphrey Nature Center at (585) 493-3680.
As an Amazon Associate, I earn from qualifying purchases.