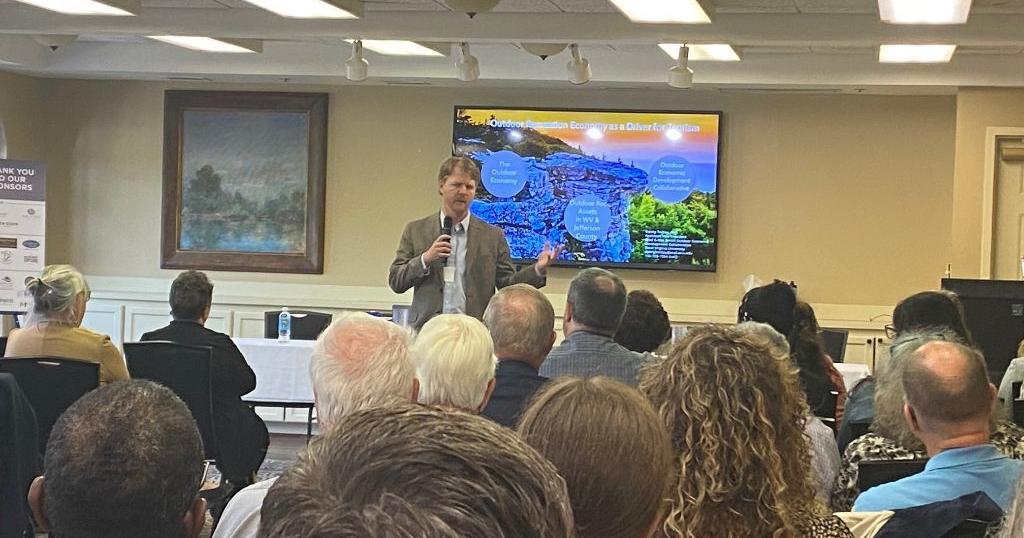 Editor's note: This is part 1 of a multi-part series centered around the Jefferson County Convention and Visitors Bureau's 2022 Tourism Summit.
SHEPHERDSTOWN — The Jefferson County Convention and Visitors Bureau hosted the 2022 Tourism Summit at the Bavarian Inn on Wednesday.
"We're here to celebrate who and what we are here in the Panhandle," said Annette Gavin Bates, executive director of the JCCVB.
Focused on the Panhandle and the state as a whole, the summit featured a variety of sessions focused on tourism and how to draw people to West Virginia. At the top of the list of tourism potential was outdoor recreation.
Danny Twilley, Associate Dean of the Brad & Alys Smith Outdoor Economic Development Collaborative, Office of the Provost at West Virginia University, spoke on this topic.
Twilley first spoke about national trends in outdoor recreation and how they are driving the economy.
"There's an $887 billion industry," Twilley said, adding that West Virginia has a bright future in outdoor recreation as an economic engine.
In his presentation, he gave examples of communities across the country that have capitalized on tourism dollars. Bentonville, Arkansas was the first city Twilley mentioned, sharing how hiking trails changed everything for that city.
"They started building trails outside of town and kept building them closer," Twilley said. "Trails can be powerful economic engines."
Twilley added that building trails near residential areas increases the value of homes and increases the level of exercise individuals participate in.
"It's a win for the people and the places," Twilley said.
Another city he was referring to was Duluth, Minnesota, where he said trails connect public land, neighborhoods and water in what is known as the "Duluth Traverse."
Discussing the benefits of outdoor recreation opportunities and how those opportunities attract tourists and thus tourism dollars, Twilley explained that it's not always about acreage, it's often about access.
"We have access to people, especially in the eastern panhandle, with the metro area. We need to ensure good access to our rivers," Twilley said, adding that there are 20 rivers within an hour of Shepherdstown where outdoor enthusiasts can engage in water activities, including whitewater rafting. "We have the opportunity to recharge outdoors and to take advantage of it we can provide greater access to our rivers and create a larger trail component.
"Creating access is critical," he emphasized, saying that outdoor enthusiasts not only want a great recreational experience, but also a great Main Street experience where they can find local restaurants, lodging, and additional activities.