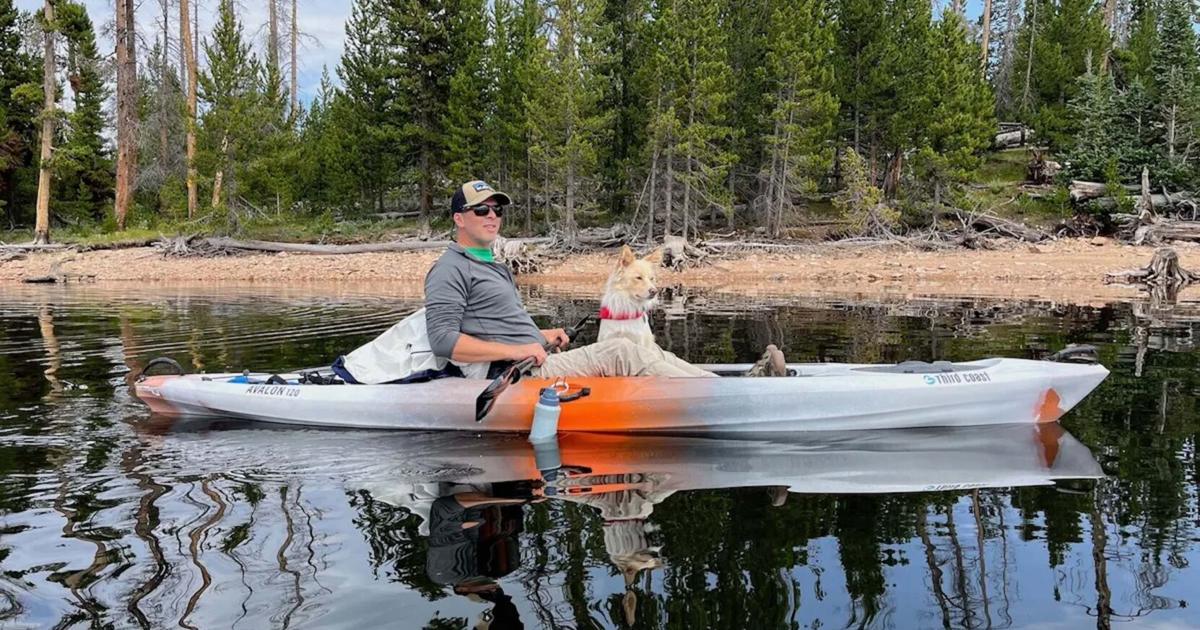 In an attempt to answer the long-standing question of how the state can best invest in and capitalize on outdoor recreation, the legislature introduced a bill that would create an outdoor recreation trust in Wyoming.
The Joint Travel, Recreation, Wildlife & Cultural Resources Committee completed its preliminary work by passing the bill that would create a funding mechanism for the Wyoming Office of Outdoor Recreation.
"This is a bill that I think can actually move the needle," said Darin Westby, director of the Wyoming Department of State Parks and Cultural Resources. "I really appreciate where we're going with this."
A task force created in 2016 by then-Governor Matt Mead led to the creation of the State Office of Outdoor Recreation, which aims to expand and promote Wyoming's outdoor recreation economy.
Visitation and usage have increased significantly since then, a trend accelerated by the COVID-19 pandemic. Destinations as big as Yellowstone National Park and as small as Curt Gowdy State Park have reported record visits in recent years, while the national forests have struggled to keep up with maintenance and infrastructure amid growing demand.
Outdoor recreation added $1.25 billion to Wyoming's GDP in 2020, according to the US Bureau of Economic Analysis. At 3.4%, Wyoming ranked fourth among the 50 states for the proportion of its economy supported by outdoor recreation.
However, pinning down a mechanism that will permanently support outdoor recreation has proven elusive.
According to manager Patrick Harrington, the OOR costs about $1.4 million per biennium to operate. That funding has so far been cobbled together with support from the Division of State Parks and Cultural Resources as well as a one-time grant from the Wyoming Office of Tourism, Harrington told WyoFile in September.
At the August travel committee meeting, lawmakers scrapped a measure to raise money for the bureau through scratch cards, but formed a working group and charged them with finding a better option.
The trust fund is what the group dreamed up, explained Rep. Sandy Newsome (R-Cody).
"I think this fits in with the many trust funds that the state of Wyoming has right now and the good work being done to put money aside and then work off the interest on those trust funds," Newsome said. "So this is a first step in setting up the trust fund and setting up the trust and income account so that we can spend money from that account."
Proponents have identified $50 million as a target for the fund to begin work. "That's what we need to get going with what we have today in partnership with the Tourism Board," Westby said. "It's to keep the office going, to put some funding on the ground, and to try and develop these products so we can really move the needle in outdoor recreation and what we want to do."
The Wyoming Parks and Cultural Resources Commission would administer the trust fund. Grants, gifts, transfers and donations could be directed to the account. The State Treasurer would oversee the account's investments to ensure the highest possible return.
As the account grows, it could be used to award grants for the planning, design, improvement and maintenance of existing or potential outdoor recreation infrastructure; grants for the purchase of public access easements; outdoor recreation-related education or outreach; and administration. The trust would be audited regularly.
Exactly how this is to be financed remains open, Newsome said at the beginning of the discussion. Ideas include siphoning off a small portion of sales tax revenue that goes into the general fund, using funds from the American Rescue Plan Act, taxing the purchase of certain outdoor gear, or charging usage fees for certain activities like mountain biking.
Sen. Mike Gierau (D-Jackson) noted that by the end of the 2022 Legislature's session, nearly $60 million in ARPA funds remained to be spent. He's been keeping an eye on the ARPA allocations that have been going out the door.
"It's pitifully low," Gierau said. "So there's a lot of money floating around here if we had the will."
Committee members discussed how a funding mechanism could be proposed and finally came to a proposal to set aside 5% of sales tax revenue currently going to the general fund.
By passing the bill, the committee submitted it for consideration during the 2023 legislative session, when the full body will decide its fate.
Gierau is looking forward to the discussion, he said.
"You don't get anywhere unless you start," he said. "I hope this discussion goes to the full level and that everyone can contribute so we can really have an honest discussion about diversifying our economy."
"Whether or not we can get any of that to the finish line becomes almost secondary to the fact that we at least share the message that we've been learning all along this interim, and that is: This is a growth sector of our economy," said Senator Bill Landen (R-Casper).
Principal Westby echoed that. "They're here," he said of outdoor recreational athletes, "and they're going to continue to do things we don't want them to do without good guidance. … We now have the opportunity to get a handle on this and stay ahead of it."
The OOR launched an outdoor recreation grant program in July to distribute approximately $14 million, most of which came from ARPA funds. The bureau received 117 applications totaling more than $71 million — more than $50 million more than available funds, it announced this month.
Of the 117 preliminary applications, 47 came from state agencies, 37 from nonprofit organizations, 22 from municipalities, 10 from county governments, and one each from a tribal government and a county/nonprofit partnership.
The Grant Review Committee has until October 30th to decide on the final approvals.
WyoFile is an independent, nonprofit news organization focused on Wyoming people, places and politics.