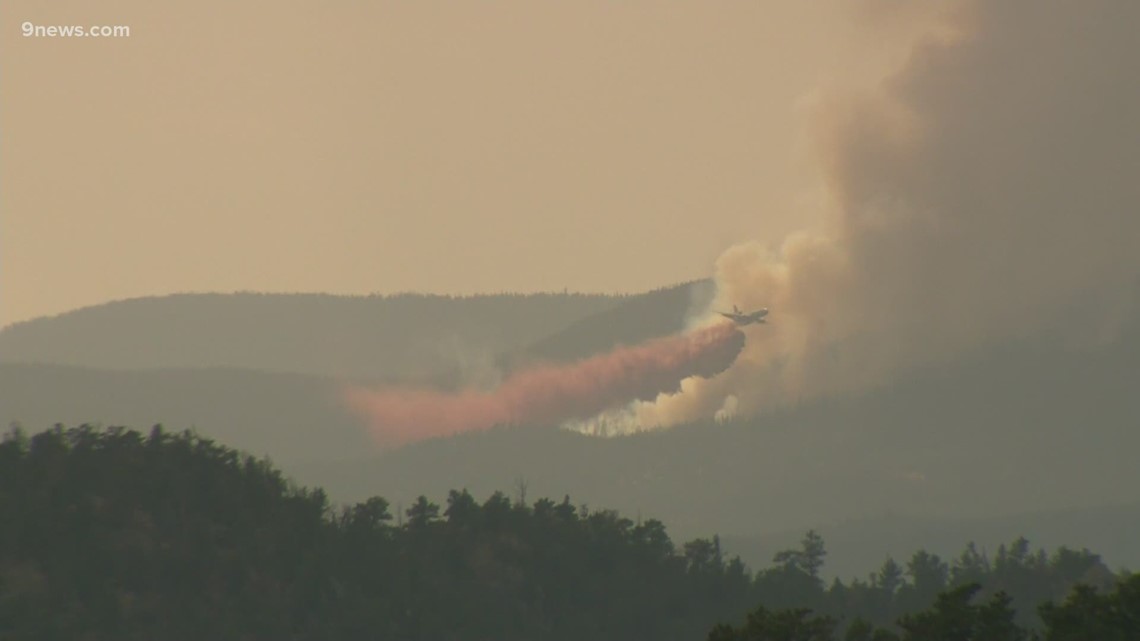 The bill would also create millions of jobs by advocating for better forest and water catchment health and water quality improvement.
COLORADO, U.S. – U.S. lawmakers, including two from Colorado, introduced the Outdoor Restoration Partnership Act late last year, a $ 60 billion proposal aimed at reducing the risk of forest fires in western states.
US Senator Michael Bennet (D-Colo.) And US Representatives Jason Crow (D-Colo.) And Mike Simpson (R-Idaho) discussed the proposal, which is included in President Joe Biden's American employment plan, on Tuesday morning.
According to its sponsors, it would create and maintain millions of jobs and reduce forest fire risk by supporting locally-run forest health restoration and water catchment restoration projects.
RELATED: Post 2020 fire season cleaning will take years, not months
The Outdoor Restoration Force Act would represent a significant investment in the resilience of this infrastructure, creating jobs for people across Colorado and the west, Bennet's office said in December.
> Read the full text of the invoice here.
The bill would directly support local collaborative efforts to restore forests and water catchment areas, improve air and water quality, improve wildlife habitats, and expand outdoor access.
RELATED: Officials Warn 2021 has the potential to become another devastating devastating year
"Congress has not invested in nature in years, undermining our forests and waterways that support our economy and our Western way of life," said Bennet.
"The Outdoor Restoration Force Act is beginning to change that by providing funds to create new, well-paying outdoor jobs while reducing the risk of forest fires and other natural disasters," he said using this option to help individuals for projects that meet local needs – whether that will improve forest health, clean up abandoned mines, or remove invasive species. It also ensures that our communities have a willing and capable partner in the federal government in these restoration efforts. Our economy and our environment go hand in hand in Colorado, and now is the time to double up and restore them both. "
According to the billing sponsors, if passed, the law would do the following.
Empower local leaders by providing $ 20 billion to state and local governments, tribes, specialty districts, and nonprofits to hire people to plan, implement, and oversee restoration and resilience projects.
Stimulate federal investment by allocating $ 40 billion to popular and proven conservation and restoration efforts across the USDA, DOI, and EPA to ensure the federal government is a willing and able partner to advance forest health, restoration projects Support watersheds and climate resilience on public and private land borders.
Create or maintain more than 2 million well-paying jobs, mostly in rural areas, to support existing industries such as agriculture and outdoor recreation while providing new opportunities for communities to address long-standing concerns and do new business.
Save landowners and local governments money by investing in mitigation measures that can be three to six times cheaper than recovering from natural disasters like forest fires or floods.
Generate over $ 156 billion in economic output with a return of up to $ 15 for every dollar spent on restoration, while enhancing our natural infrastructure – forests, watersheds, and pastures – for the millions of People whose livelihood, health and wellbeing depend on them.
"If the infrastructure bill doesn't pass, we'll have to find another place to do it, and I look forward to working with my colleagues on the Agriculture Committee to find out," said Bennet.
RECOMMENDED VIDEOS:: politics