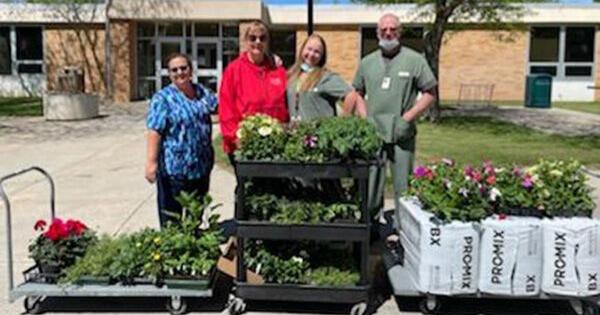 FORT MEADE – The American Legion Auxiliary Unit #31 of Lead again sponsored the Outdoor Summer Recreation Therapy Program at the Fort Meade Community Living Center.
Now in its fifth year, the charity is spending approximately $650 to provide all the flowers, vegetables, soil and mulch for the raised beds and planting areas around the Community Living Center. Between 14 and 16 planting sheets are needed to cover all the planting beds.
Veterans help tend the plants and harvest the vegetables, which are then used for cooking in the cafeteria. This year, the veterans demanded tomatoes, cucumbers, green beans, peppers and eggplant. The outdoor therapy program is very important to the veterans as many of them were farmers and ranchers.
The American Legion Auxiliary Unit #31 of Lead would like to thank Natchigalls Greenhouse for their continued support of this program. Without their support this program would not be possible.
To read all of today's stories, click here or call 642-2761 to subscribe to our e-edition or home delivery.