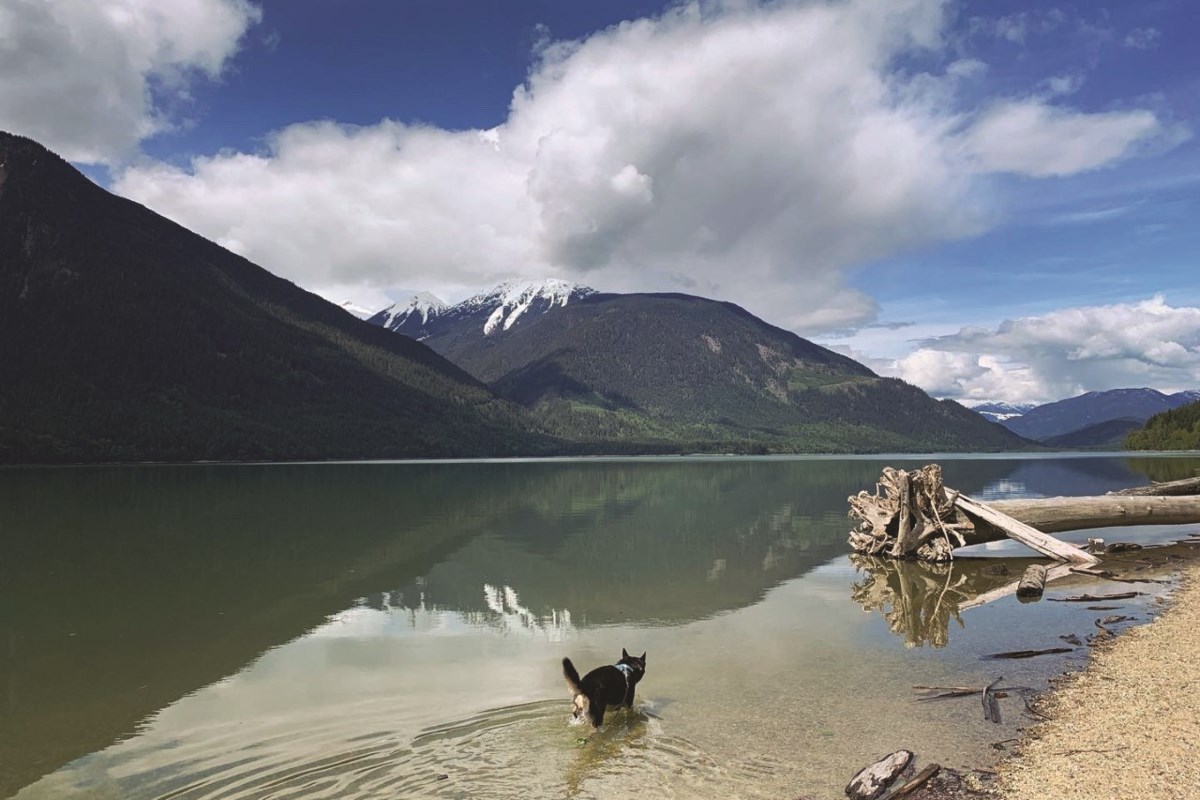 Nearly 40 outdoor groups and businesses sign a letter addressed to the province ahead of next year's budget
Dozens of outdoor organizations and businesses across the province have signed a letter calling on BC's new Prime Minister to include funding for BC parks, recreation areas and trails in BC and community-based trail groups in next year's budget to prioritize.
Led by the Outdoor Recreation Council of BC (ORCBC) – whose diverse membership includes everyone from BC Marine Trails to the BC Federation of Fly Fishers and Protect our Winters – the goal was to get in touch with the newly appointed David Eby.
"We all have an urgent need for more interest from the province to solve the urgent problems and to promote the sector as a whole," said Louise Pedersen, executive director of the ORCBC. "We truly believe that outdoor recreation is important to the vast majority of British Columbians."
An Ipsos survey cited in the letter says that "85 percent of participants in outdoor recreation activities support more government investment in the development and maintenance of trails, parks and other recreational facilities in the province."
In the letter, the ORCBC highlights three areas it believes most urgently need funding. These include increasing Recreation Sites and Trails BC's annual operating budget to $20 million and BC Parks' annual budget to $100 million; Amending British Columbia's Trails strategy and supporting the implementation of the updated Trails strategy; and investing $10 million in a BC Trail Fund to offer community-based organizations support in maintaining local trails.
"These three motions are our top priority motions right now," Pedersen said. "In all of our interactions with our members, we always hear that one of the big impediments to any kind of progress is a capacity layer within BC Parks and to a greater extent Rec Sites and Trails BC. They don't have the capacity to work with trail-based volunteer groups. We need to make sure they have the capacity to do a good job of planning and management and also to ensure leisure interests are protected."
As highlighted in the letter, while Rec Sites and Trails BC has 15,000 kilometers of hiking trails and 2,200 recreation areas on Crown Land, it has just 50 employees and an operating budget of $8 million.
On the lane maintenance front, ORCBC is lobbying for a special fund that could provide money to groups across the province.
"We spoke to the province about that," says Pedersen. "There seems to be a lot of nods, 'We have to do something like this.' If you are a walking group you are currently spending way too much time fundraising when really we as a province are much better off if we can support community based walking groups with some mechanism [for funding]."
Whistlerite Todd Lawson, who signed the letter on behalf of Mountain Life Magazine, said more support for local trail builders would be welcome.
"Whistler in particular is home to some of the world's best trail builders," he wrote in an email. "They are passionate, selfless people who should be properly appreciated and rewarded for their efforts, period. They need financial support to responsibly expand this huge and diverse network of trails in the future."
For her part, Pedersen hopes Eby will pay attention to her lobbying work.
"We know that the Treasury Secretary and the Treasury Department are actively addressing all of the many recommendations that the elected Standing Committee on Finance and Government Services has made," she said. "They think about all these recommendations. It's about everything under the sun, so now is the right time to talk about it."
To read the full letter, visit orcbc.ca.