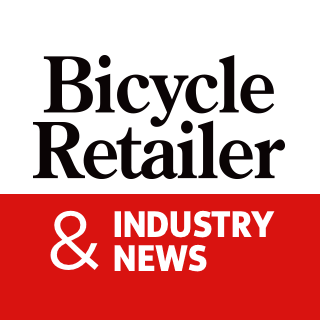 Incline Village, Nevada (For Immediate Release) The Outdoor Industry Association has announced its Tier One sponsorship of the Outdoor Media Summit, where the association will provide exclusive insight into outdoor consumer behavior, industry market trends, outdoor participation and more. Key takeaways to share include the state of the outdoor economy, the growth rate of outdoor leisure, the level of diversity among outdoor participants, trends in the outdoor workforce, and the likely impact of inflation on outdoor participation Leisure.
The conference will be held October 30-November 1, 2022 at the Hyatt Regency Lake Tahoe Resort and Spa in Incline Village, Nevada. OIA will host the Summit Welcome Party at Thunderbird Lodge on Sunday 30th October.
"The Outdoor Media Summit is our industry's meeting point for media and marketing professionals. We are excited to participate again this year as an event sponsor and to share data to support the success of our industry and our companies," said Kent Ebersole, Interim Executive Director of the Outdoor Industry Association. "OIA is here to understand how changes in the outdoor consumer base are impacting purchasing trends or what economic and social forces are affecting our industry. We look forward to engaging with our members and the wider outdoor community at this year's event."
Attendees will get a first look at the findings of the Outdoor Industry Association's annual research, which serves as the basis for new projects and collaborations to help the industry meet the needs of its ever-growing audience.
"With events on hold in the outdoor industry, we are beyond thrilled that OIA has chosen the Outdoor Media Summit as its home for media and marketing professionals," said Yoon Kim, founder of the Outdoor Media Summit. "We are excited about this partnership as the Outdoor Media Summit becomes the new gathering place for outdoor industry professionals."
ABOUT THE OUTDOOR INDUSTRY ASSOCIATION
The Outdoor Industry Association (OIA), based in Boulder, Colorado with offices in Washington, DC, is the premier trade association for the outdoor industry. For more than 30 years, OIA has been the trusted organizer, resource and voice of the outdoor industry. OIA unites and serves manufacturers, suppliers, trade agents and retailer members through its focus on trade and recreation policies, sustainable business innovation and outdoor participation. The association offers its members insights, advocacy and opportunities for action that support the long-term success of outdoor companies and ensure the outdoor experience for all. Visit outdoorindustry.org for more information
ABOUT OUTDOOR MEDIA SUMMIT Outdoor Media Summit is the educational conference for media and marketing professionals in the outdoor industry. For two and a half days, over 150 leading outdoor media and brands will participate in keynotes, breakout sessions and group activities to stay ahead of digital publishing trends. This year's conference will be held October 30-November 1, 2022 at The Hyatt Regency Lake Tahoe Resort in North Tahoe, Nevada. For more information, see: