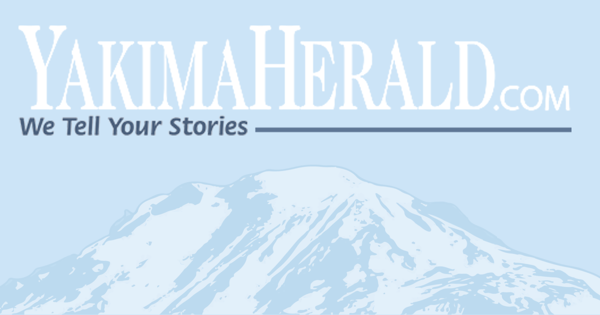 KEEN hosts a nature immersion program
The Kittitas Environmental Education Network is hosting the third of its four Windy City Weekends this Sunday at Irene Riverfront Park in Ellensburg.
This free immersion program in nature features STEM activities for the whole family from 11:00 a.m. to 1:00 p.m. Participants learn about urban natural spaces while observing and exploring our environment.
BIRD WARNING
On the penultimate day of Dog Days of Summer, three outdoor enthusiasts hiked from Chinook Pass to Sheep Lake, through Sourdough Gap and just beyond to a viewpoint of Mt Rainier and Crystal Lake. They noticed quite a good mix of birds as they walked along including Shoveler, Hummingbird, Bald Eagle, Red-tailed Hawk, Olive Flycatcher, Canada Jay, Steller's Jay, Common Raven, Mountain Tit, Violet-Green Swallow, Red-breasted Nuthatch, Cedar Waxwing, Cassinfinch, Redpoll, Chipping Sparrow, Dark-eyed Junco, Orange-crowned Warbler, Yellow-rumped Warbler, and Townsend Warbler.
A small group of bird watchers enjoyed a partly cloudy, cool 75º day as they searched for birds along National Forest Development Road 8040 south of Mt Adams. They also counted 24 species including common nighthawk, turkey vulture, red-tailed hawk, Lewis woodpecker, black-backed woodpecker, hairpecker, northern flicker, olive flycatcher, western pewee, warbling vireo, Steller's jay, Clark's nutcracker, mountain tit, violet-green swallow, house wren, mountain thrush, the young fed, American Robin, Cassin's Finch, Dark-eyed Junco, White-crowned Sparrow, Nashville Warbler, Yellow-rumped Warbler, Western Tanager and Black-headed Hawfinch.
Email bird watching to [email protected] and don't forget to like the Yakima Valley Audubon Society on their Facebook page or visit yakimaaudubon.org.
– Kerry Turley
CALENDAR
SATURDAY: The Hardcore Runners Club hosts their three to six mile weekend fun run where all speeds and abilities are welcome. Meet at the Yakima Greenway Gleed parking lot at the northwest corner of Highway 12 and the Old Naches Highway at 8:00 AM.
WEDNESDAY: The Hardcore Runners Club meets at 6:00 p.m. in Franklin Park for their weekly fun run, where they run either on the track or on the street.
GO OUTSIDE
WEDNESDAY: All riders are welcome to a weekly community group mountain bike ride at 6:30 p.m. on the Rocky Top Trails on Rocky Top Road in Yakima. Rides will continue as long as daylight and weather permit. All riders must have a helmet, bike and tire repair kit. Contact [email protected] for more information.
THURSDAY: The Cascadian Pathfinders hike five to six miles along the Pacific Crest Trail with 960 feet of elevation gain to Deer and Sand Lakes. Call Alison at 509-961-5432 or Lynne at 509-952-5059 for the time and location of the meeting.
SUNDAY: The Cascadians will host a seven-mile, 1,237-foot elevation hike to Bear Creek Mountain near White Pass, Green Trails Map 303. A moderate hike with a steep trail at the end to the highest point at 7,337 feet, includes meadows, a bear creek crossing, and views of Mt Adams, Mt Rainier, and the Goat Rocks. Call Betsy at 509-949-3985 for more information.