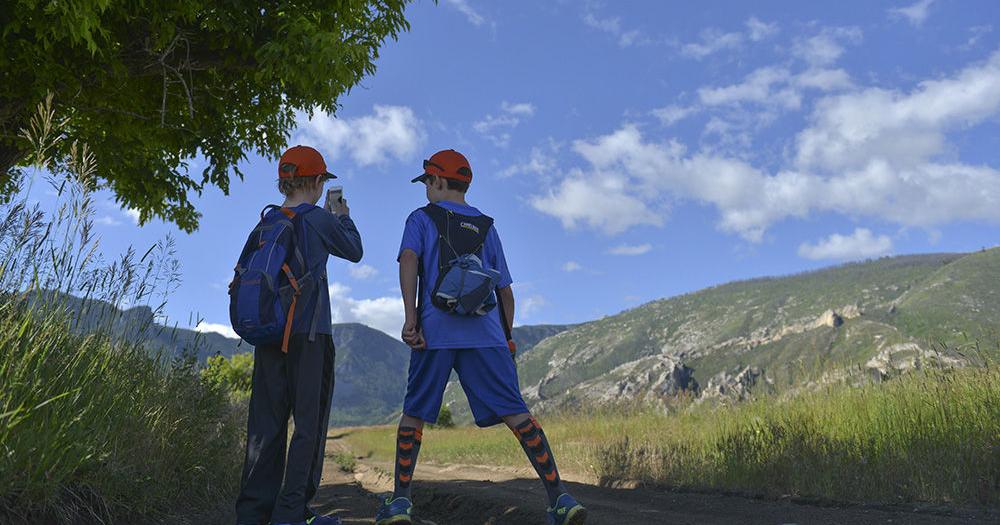 CHEYENNE – The search for a funding mechanism for Wyoming's growing outdoor recreation sector continues to irk lawmakers.
Lawmakers reconsidered decisions during a meeting of the Joint Committee on Travel, Recreation, Wildlife and Cultural Resources in Thermopolis last week. Members have opposed a bill to use scratch card revenues to fund the sector, but noted that the long-standing problem cannot be eliminated indefinitely.
"Somehow we have to address this outdoor issue," said Senator Bill Landen, R-Casper. "Somehow we have to share that with our colleagues when we go to work this winter [during the legislative session]that we have a legitimate political challenge."
Three members of the committee have volunteered to independently explore tastier options for the group, and will likely look to other states that are using everything from user fees to taxes and interest income to bolster outdoor recreation.
"We want to have a source of income for the Office of Outdoor Recreation, but we need to find that money elsewhere [from the lottery legislation]said committee co-chair Rep. Sandy Newsome, R-Cody, summarizing the group's opinion.
The conversation about government funding and outdoor recreation has been going on for years.
A task force created in 2016 by former Gov. Matt Mead led to the creation of the State Office of Outdoor Recreation, which aims to expand and promote Wyoming's outdoor activities.
Visits and usage have since increased significantly, a trend accelerated by the COVID-19 pandemic. Destinations as large as Yellowstone National Park and as small as Curt Gowdy State Park have reported record visits in recent years, while the national forests have struggled to keep up with maintenance and infrastructure needs amid growing demand.
Outdoor recreation added $1.25 billion to Wyoming's GDP in 2020, according to the US Bureau of Economic Analysis. At 3.4%, Wyoming ranked fourth among the 50 states for the proportion of its economy supported by outdoor recreation.
But establishing a mechanism to support outdoor recreation on a permanent basis – through funding the OOR, investing in infrastructure such as hiking trails and campgrounds, or preserving existing resources – has proven elusive.
According to manager Patrick Harrington, the OOR costs about $1.4 million per biennium to operate. That funding has so far been cobbled together with support from the Division of State Parks and Cultural Resources, as well as a one-time grant from the Wyoming Office of Tourism — but the OOR has a budget deficit of about $800,000, Harrington wrote in an email.
Jerimiah Rieman, an avid mountain biker, executive director of the Wyoming County Commissioners Association, and former policy adviser to the Mead administration, provided the committee with a chart detailing how other states generate revenue from outdoor recreation. Rieman was spurred to compile and share the data as an individual with a desire for Wyoming to find a "long-term, sustainable solution," he said. He considers a concept of collecting money, for example through biker usage fees, to be too narrow.
Wyoming, he said, may consider options being implemented in other states, such as:
• Colorado Springs, Colorado, levies a $4 excise tax on every bicycle sold within the city to help fund improvements to bike lanes throughout the community.
• Oregon has mandated that when a highway or road is built, reconstructed, or relocated, a small percentage of state highway funds should be dedicated to footpaths and bike lanes.
• Alabama passed a constitutional amendment requiring that a percentage of interest income from offshore natural gas licenses be used for outdoor recreation and conservation purposes.
"I ultimately think there's something in there that might serve any or all of the purposes that I mentioned, or even purposes that you might have," Rieman said.
The bill under consideration by the committee would have legalized the sale of scratch cards, the proceeds of which would have funded investment in the outdoor leisure sector.
Reception to the proposal was lukewarm at best.
Rep. Jeremy Haroldson, R-Wheatland, supports strengthening outdoor recreation, he said. But he's not convinced that promoting gambling is the way to go.
"As a pastor, I have an opportunity to see probably the dysfunction of this industry, so I'm jaded on one aspect," he said. "And is this the answer moving forward? I don't think it is."