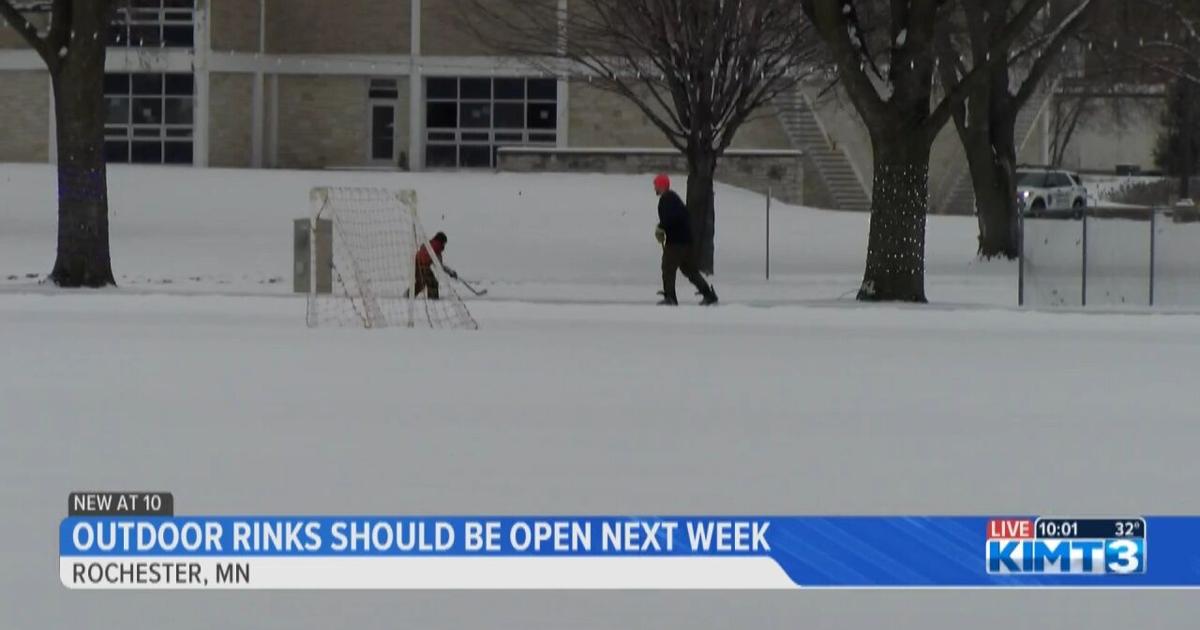 Warmer weather and heavy snowfall mean the department will have to flood the outdoor rinks again.
ROCHESTER, Minnesota – Hockey enthusiasts in Rochester eagerly await the day the outdoor ice rinks open in the Med City.
Ben Boldt, the recreation manager for Rochester's Parks and Recreation Department, said the rinks should be ready for outdoor hockey by December 16.
But Boldt said warmer weather could push back the department's plans, as the ice will melt if temperatures stay above 32 degrees.
There are eight outdoor ice rinks in Rochester, according to Boldt.
Boldt added that skating is one of the many amenities the city offers people to get exercise and meet community members.
"We definitely encourage as much outdoor recreation as possible 12 months out of the year. Having ice rinks, sledding slopes, cross-country skis, we think that kind of amenities are a great thing. People can get out, exercise, enjoy time with others in the community, and ice rinks are definitely one of those areas," Boldt said.
Boldt said people can still skate at Rochester Recreation Center while waiting for the water to freeze.
Admission is $6 and skate rental is $3.