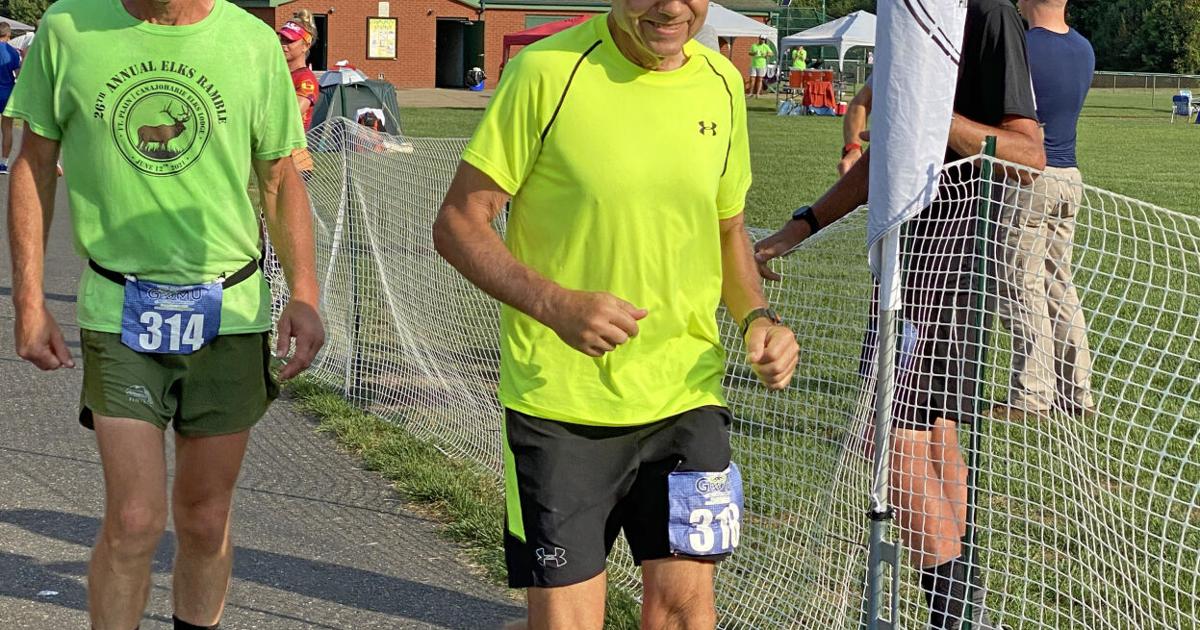 Yakimas Hagen sets a world record
Accomplished ultramarathoner Jeff Hagen broke a world record for his age group — 75-79 years old — and for everyone 75 and older by running nearly 167 miles in the first-ever 48-hour world championship race September 3-5 in Hainesport, NJ
The 75-year-old from Yakima finished sixth overall and fourth in the men's race, beating the 161-mile mark held by Jim Barnes. Hagen said his conservative strategy of alternating between running and walking laps on the mile-long course helped him weather hot, humid weather with temperatures in the 90s and caught several racers fading after faster starts.
Mid-Columbia Fisheries offers volunteer opportunities
Mid-Columbia Fisheries plans to offer weekly volunteer opportunities over the next five weeks as part of its Fall into Restoration series, which begins this Saturday at Wilson Creek in Ellensburg.
Five distinct project areas were identified by local landowner partners and Adopt-a-Stream program participants. All events start at 10am and last a few hours, mostly in and around Ellensburg and Yakima.
This week, volunteers will remove landscape fabric along the right bank of the creek and help protect recently installed plants by adding mulch around them. Meet at River Mile 3.5 off the Woodhouse Loop near Ellensburg and tools, gloves, refreshments and snacks will be provided.
To learn more and register for volunteer events, go to midcolumbiafisheries.org.
bird alert
A birder from the western side of the state searched south of Rimrock Lake along Cold Creek Road (NF 1204) and found a sooty partridge, formerly known as the blue partridge. The three-pound sooty grouse is a handsome bird, its yellow crest contrasting with its slate-blue head. He also noted Northern Flicker, Steller's Jay, Red-breasted Nuthatch, Hermit Thrush, American Robin, and Dark-Eyed Junco.
He also spotted a ruffed grouse, the smaller relative of the sooty grouse, on the nearby South Fork Tieton Road (NF 1000). You may have heard the drumming sound Gray Chicken makes: its wump-wup-wup-wup, reminds me of a chainsaw that won't start. While at horse camp near Conrad Meadows, he added a spruce grouse. Always a good day when you get a good look at three types of grouse.
There was excitement along the Marion Drain Road south of Toppenish when bird watchers spotted a flock of thirty sandhill cranes. While most reports of sandhill cranes in the Yakima area come during spring migration, in winter units of crane families congregate with other families and non-breeding birds, forming huge flocks that are sometimes found in our area.
Email bird watching to [email protected] and don't forget to like the Yakima Valley Audubon Society on their Facebook page or visit yakimaaudubon.org.
– Kerry Turley
calendar
WEDNESDAY: The Hard Core Runners Club meets at 6:00pm for their weekly fun run at Franklin Park where they run the Sunfair Cross Country course.
SATURDAY: The Hardcore Runners Club hosts their three-to-six mile weekend fun run where all speeds and abilities are welcome. Meet at the Yakima Greenway Gleed parking lot at the northwest corner of Highway 12 and the Old Naches Highway at 8:00 AM.
SATURDAY: Airfield Estates Vineyard near Sunnyside is hosting its 15th Annual 5K Vineyard Run Saturday at 10:00 am. Well behaved dogs are welcome on the hilly course and a portion of the proceeds will be donated to the American Kennel Club Canine Health Foundation. Online registration is closed, but runners can register for $40 on race day.
ALSO SATURDAY: The PNWU SAMOPS Military Medicine Club hosts a 5K Warrior's Run at Pacific Northwest University on Saturday. The course includes 15+ obstacles around the PNWU campus with a suggested $15 donation for participation. Check-in starts at 8am, the first wave is scheduled to start at 9am. All proceeds go to Friends of Fisher House Puget Sounds, which provides a home for military members/veterans in times of medical need.
MONDAY: The Cascadian Camera Club is hosting their monthly meeting on Zoom from 7pm to 9pm themed 'Fall Colors'. Attendees can join at the link Cascadians Camera Club Zoom, Meeting ID 899 4856 7669.
Get out into the open
THURSDAY: The Cascadian Pathfinders hike eight miles with 950 feet of elevation gain from Dog Lake campground to Cramer Lake. Be prepared to cross Clear Creek so an extra pair of shoes and socks or water shoes would be useful. Lunch is taken by the lake, with the option of stopping for ice cream on the way home at Laredo Drive-In in Naches. Call Lynne at 509-952-5059 or Marianne at 509-969-3490 for the time and location of the meeting.