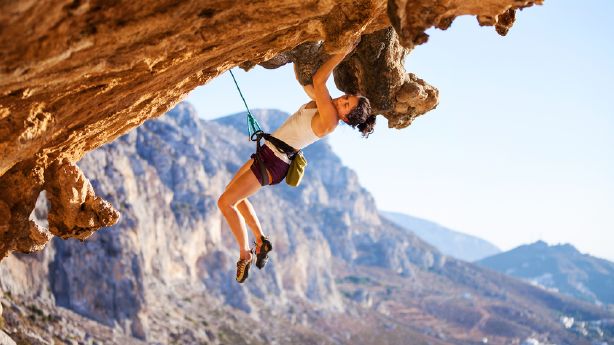 If you are as passionate about climbing as Meg Coyne, the sport is at the heart of your life. In her case, climbing was something she participated in as a youth athlete, developed as a professional career both as a coach and as a team manager, and that is an important part of her social life.
"The people you climb and train with make up a large part of your life," she says. Add to that the complexity and eternal problem-solving of climbing and it's a sport, she says, "for many people it's a project forever."
But an unexpected illness threatened her climbing future. She also stressed the importance of open communication and trust in working with her GP to protect and improve her health in conditions that are based on her own values ​​and priorities.
Five years ago when she was vacuuming her car, one of her limbs went from ally to obstacle in a matter of seconds. Her right arm turned purple and swollen with blood until it was three inches taller than her left arm. It wasn't the result of a climbing injury, but rather a condition known as venous thoracic outlet syndrome, in which a vein that runs from the neck to the armpit becomes wedged between the collarbone and the first rib. While it didn't take climbing out of her reach, it did, to some extent, change how she climbed and how she became socially involved in the climbing partnerships at the heart of her life.
In 2019, Meg moved to Salt Lake City to join USA Climbing as the national team manager and coach. Her condition worsened in early 2020. She lost all dexterity in her right hand, could neither use a pen nor draw quickly. She went to a family doctor about her right arm. The provider felt that Jordan Knox, MD, a University of Utah Health primary care provider and specialist in sports medicine, would be a better fit for their needs.
"It was like setting up someone who knows both of us on a blind date," says Knox with a laugh.
What Meg appreciated was how quickly he calmed her down when she visited his clinic at U of U Health's Sugar House Health Center. "He acted like a person and allowed me to do the same thing so that I was comfortable enough to ask questions." He asked her about her life and told a little about his life. Meg spoke about her passion for climbing and the fundamental role she plays in both her professional and personal life.
"It's very hard to be a patient," says Knox, "and put your trust in someone you hope not only has your interests in mind, but actually knows what your best interests are. It can be helpful for patients to take stock. " their daily long-term goals and values ​​so that they can share them with their provider. "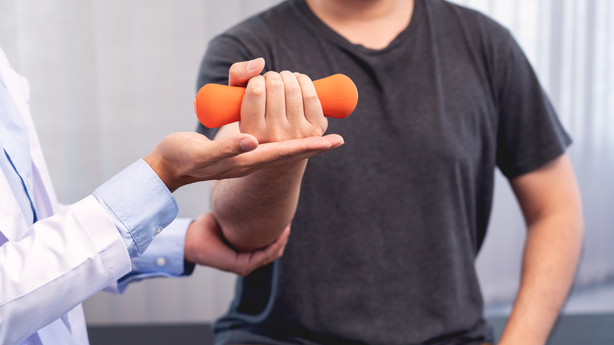 Photo: Shutterstock
In Knox, she found a medical attorney, someone who could take her case into account, especially if surgery was found to be necessary. Since she was healthy and active for most of her life, the operation was a worrying prospect. Knox was related to her medical representative in her case and helped communicate with specialists about issues he knew would affect them. He describes his role as a "quarterback position," working with specialists, coordinating some of that support, and at the same time being able to address the options offered by specialist providers in a personalized way that reflects Meg's values ​​and priorities.
The relationship became particularly beneficial when what was expected to be an hour-long surgery turned into six hours in August 2020, resulting in a more complex and challenging recovery than originally thought. Due to the good communication between Knox and Meg, she said she did not feel the regret to find that she was temporarily unable to raise her right hand above her head due to the surgery. Through Knox, her health team had a clear idea of ​​what she wanted to do and what not to do for her recovery, and how important it was to be allowed to climb. Until December 2020, she climbed an inside wall in the Front Climbing Club. "The more I move, the more I can feel my ability coming back," she says.
Knox has some advice for patients seeking a primary care provider, or hoping to investigate the nature of their relationship with a provider:
Realize that you may need multiple visits to see if the provider is a good fit for you and have someone you think will listen to your concerns.
Think about what is important to you in your life and health. Are you trying to avoid taking medication? Do you need to remain functional regardless of the risks? How important is it to know what is causing a symptom rather than just doing it better?
Think of your provider as a sounding board that gives you a different perspective on your experience with health or symptoms, no matter how silly or complex your questions are.
Realize that the relationship has some limitations. Only the patient can really go into his own health habits. Nobody can take care of a patient's health more than the patient himself.
×
University of Utah Health
More stories that might interest you