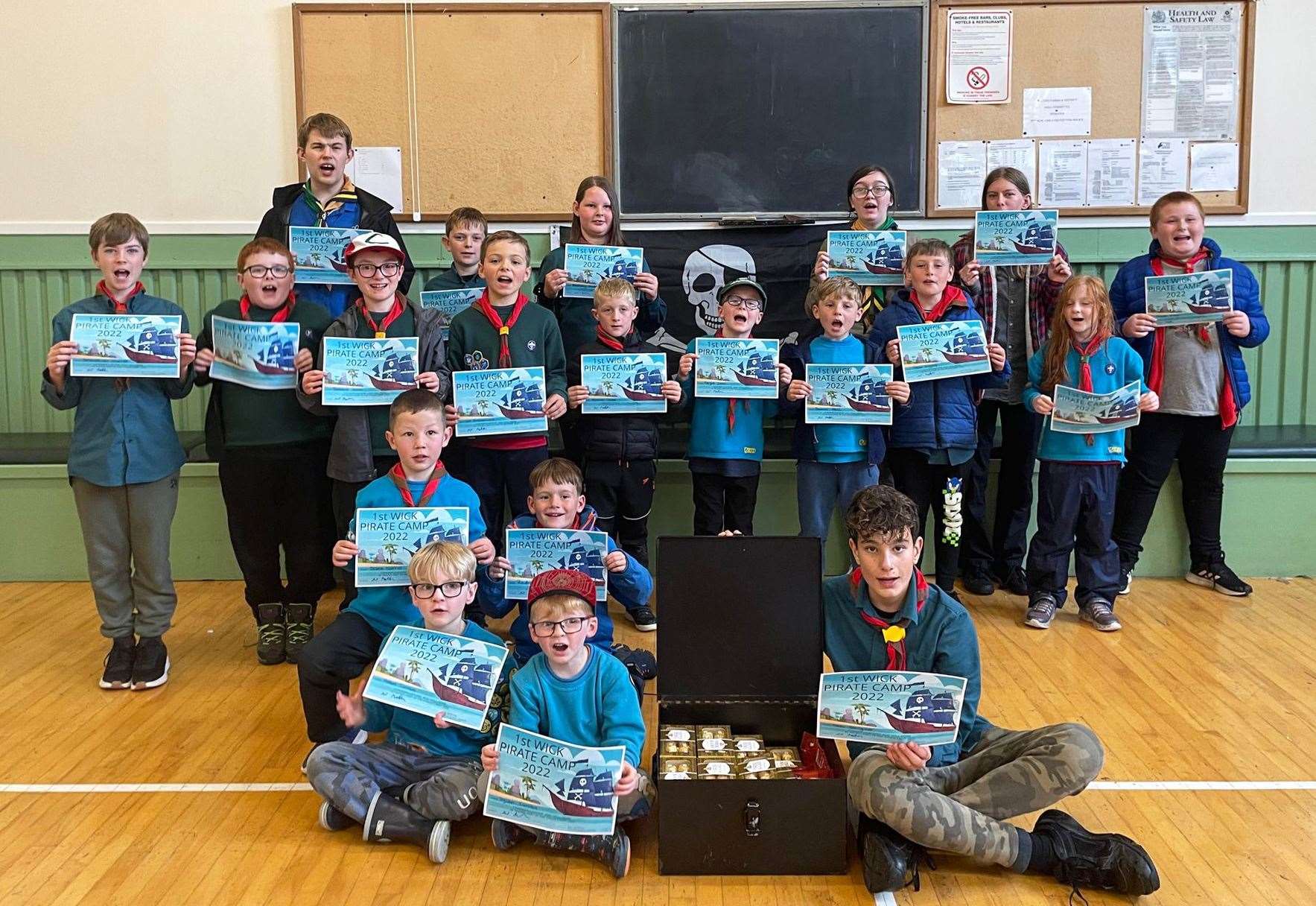 Click here to sign up for our curated newsletter!
Members of the 1st Wick Scout Group with their pirate camp certificates and treasure chest.
Walking the plank and searching for chocolate treasures were among activities at a pirate camp attended by the 1st Wick Scout Group.
The Watten community hall was the venue for the first weekend in September when the group returned to camping after the long break caused by the Covid restrictions.
Group Scout leader Bill Seddon said: "It was the first time the group had had a camp since 2019 so it was great to be back under the canvas. Some of the participants had earned their first night badge and all earned their camping badge along with a group camp badge.
"Events like this cannot happen without the support of all the leaders and parent support staff so I just want to say thank you to everyone who helped make this weekend camp a great success and I'm glad all the kids enjoyed it. "
Eight beavers, six cubs, six scouts and four explorers aged six to 17 took part.
A mask making during the camp.
The group had been divided into teams and had to build a ship out of cardboard on Saturday. During the weekend there were some small competition tasks and the winning teams then had the opportunity to guess the lock combination of the chocolate treasure chest.
Saturday evening ended with some songs around the campfire.
Sunday activities included battleship games and walk the plank, as well as making pirate hats and masks. The treasure chest was opened by Nebi Senguler after a quiz and the entire chocolate treasure was distributed.
Anyone who would like more information about the 1st Wick Scout Group should email [email protected]
Campfire songs for the 1st Wick Scout Group.
One of the many fun activities during the weekend camp at Watten Community Hall.
Would you like to reply to this article? If so, click here to submit your thoughts and they can be published in print.