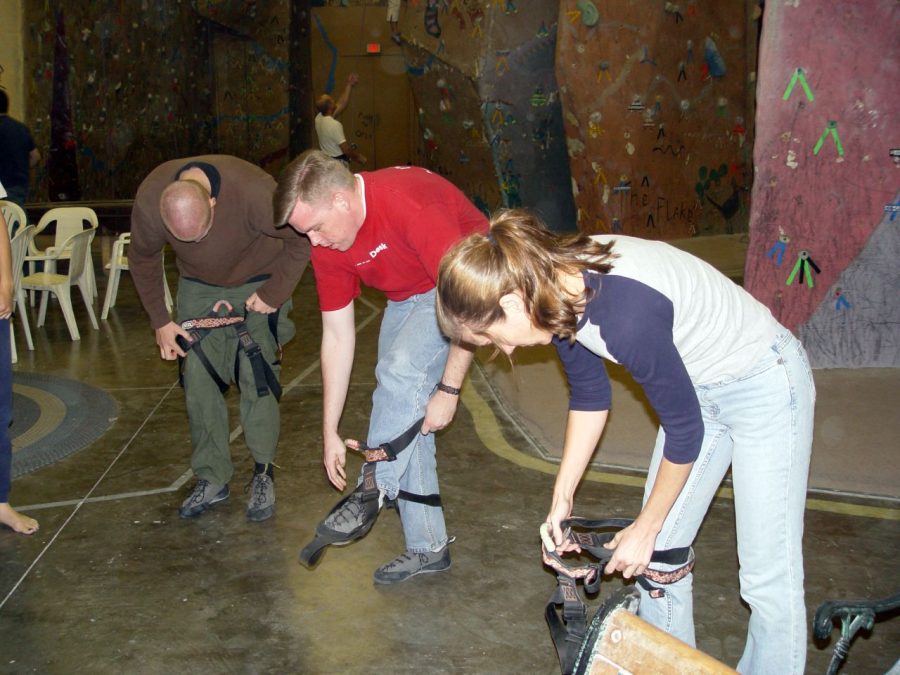 Emma Brown has been trying to start a rock climbing club at Scottsdale Community College for almost a year.
Brown, who competed in indoor rock climbing events from the age of 10, has worked with USA Climbing, the sport's national governing body, to start a club at SCC.
The prospective club has collected twice the number of signatures required to qualify for club status, with around 20 students expressing interest in membership.
Brown submitted the application for club status to the SCC Council of Student Leaders sometime in late February, but is still awaiting the council's decision.
Brown told NEVN that since rock climbing is such an intense sport, the club would likely need to practice three times a week and that the club's biggest obstacle so far has been meeting the school's requirements of finding a faculty advisor willing to to attend all the meetings/exercises of the club.
She hopes to set up the new club at Phoenix Rock Gym, an indoor rock climbing facility in Tempe that also houses the ASU Rock Climbing Club.
Due to the faculty oversight issue with organized practice, Brown is working to develop home workouts and may have to rely on members to complement less organized practice by working individually at the climbing facility.
Brown said the club's primary focus will be training and preparing members for collegiate competitions in three climbing disciplines; Speed ​​climbing, top rope/lead climbing and bouldering. However, she stressed that the club will also welcome members who are interested in joining to learn more about safety in recreational rock climbing, or who wish to participate for fun or fitness.
Eventually, the club hopes to have enough climbing gear to loan gear to members. Until then, Brown said, Phoenix Rock Gym offers equipment rentals, like harnesses and shoes, that club members can use for about $5 per session until they decide if they want to buy their own gear.
If the potential club is approved, Brown hopes to begin regular practice beginning this fall semester.
For more information on joining, email Brown at [email protected]