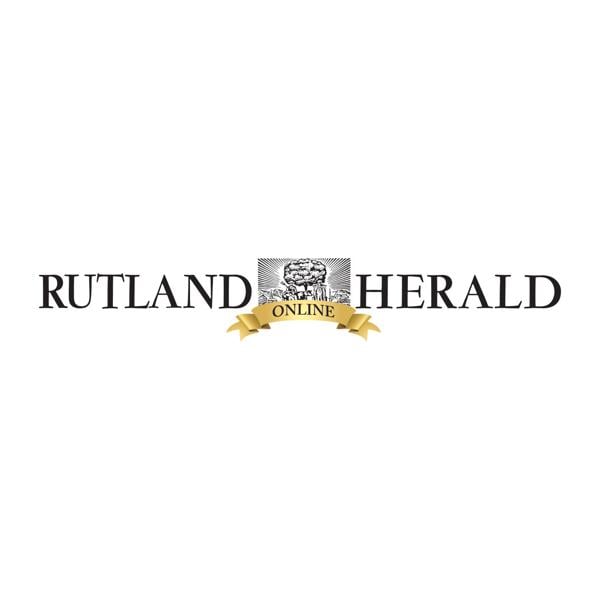 Sung-Hee Chung, 58, came to the United States as a young girl after moving with her family from South Korea. One thing she vividly remembers is the beautiful glossy magazines on the tables in the doctor's office. In those early days, she learned that there were magazines about skiing, sailing, and good housekeeping.
But it was the exterior shots that caught her attention the most.
"I was always drawn to the magazines with the beautiful blue skies and brilliant white snow," she recalls. In fact, she discovered a love for cross-country skiing and also for rowing. But another thing she remembers about those magazines was a complete lack of representation; There were no differences in terms of gender, skin color, or ethnicity among the individuals featured in these journals.
"There, in between (the blue sky and the white snow)," she says, "was a white man on skis." As a young woman, Chung says, she always wondered why there weren't any women or people of color in those glossy photos be.
Representation, says Chung, is so important, especially when it comes to nature. To achieve this, she created Powered Magazine, which provides access to activities for Black, Indigenous and People of Color (BIPOC) and a magazine where they can share their stories of experiencing and enjoying the great outdoors.
Powered Magazine recently partnered with the Vermont Outdoor Business Alliance (VOBA) on a media project to increase and expand outdoor and workplace opportunities for BIPOC Vermonters.
This summer and fall, the organizations partnered with the Vermont State Departments of Tourism and Marketing and Forests, Parks and Recreation, as well as several outdoor brands and other organizations on field trips and multimedia storytelling focused on BIPOC outdoor recreation communities focused. and also highlighted career opportunities in the outdoor sector in Vermont.
Outdoor facilities, equipment and supplies, and instruction were provided for BIPOC groups who enjoy e-biking, hiking, bird watching, rock climbing, biking the Island Line Rail Trail in Burlington, and fly fishing and rowing on the West River in Brattleboro. Collaborating brands and organizations included Turtle Fur, Darn Tough Vermont, Petra Cliffs Climbing Center and Mountaineering School, Local Motion, Audubon Vermont, Orvis, Concept 2, Row Brattleboro Outing Club and local guide Robert Johnson III.
"Our common goal," says Kelly Ault, Executive Director of VOBA, "is to advance a vision for equal access for all to outdoor spaces and workplaces. Through field trips and training, interviews with outdoor professionals and storytelling that connects people, places, products and professions, we hope to show what is possible when we work together."
On the way to one of the climbing excursions, Chung rode in the car with Andrea Charest, one of the owners of Petra Cliffs, who was providing the guidance and instruction for the climbing event. Chung took the opportunity to ask Charest, "Have you ever imagined working in something you enjoy, that's your passion?" Chung also reflected on that conversation with Charest, "That connection is missing from our BIPOC Community largely," says Chung. "It's harder to pursue that passion for BIPOC people."
Some may ask, what is so difficult about that? Why not just go outside? Chung points out that one reason is generational trauma, which can be a major factor. For example, the fear of recreating in the woods is widespread among black people because of the long history of injuries and racially motivated violence that often took place in remote locations. There can also be a fear of water, whether related to slave transportation or cultural beliefs such as B. that water is a "soul thief". These fears are the result of a long history of racism and oppression.
There are other barriers, too, including access to details like infrastructure like hiking trails, equipment or transportation, plus funding for equipment or education and access to the skills themselves. These barriers contribute to a longstanding perception that BIPOC doesn't belong, Chung says.
The perception piece is important, says Chung. She gives the example of white people learning to ski: they walk and they rent their gear and buy their tickets, and on the slopes they might fall or laugh or be loud, and that's acceptable. "BIPOC sees things differently," says Chung, and that reinforces the feeling of not belonging.
Education is also a very important part of access to nature for BIPOC. In many cases, she says for BIPOC, "You will learn a new activity in a place you are unfamiliar with."
But she points out, "It's fair to say that many people in Vermont know at least someone they identify with who is engaged in any of the activities that Vermont has to offer."
Even being introduced to a new outdoor activity by someone familiar can be a challenge for BIPOC.
"That's access," says Chung of that barrier. "And we don't even dive into the economics. There is also the economy of time, how much time we have to spend on work or housework," she emphasizes, because many BIPOC work longer hours due to the income gap.
Powered Magazine began to provide members who are out in nature with a platform to share their joy, says Chung, for BIPOC in the outdoors and those who don't know what nature is about and how to connects to it.
Powered Magazine offers free courses for BIPOC in cross-country skiing, swimming, hiking, rock climbing and sculling, and through scholarship support provides education, equipment, facility access and tuition. For example, at a class called Weekly Inclusive Water Time, participants begin by getting in the water and seeing how water feels around their bodies, because often, Chung says, there aren't fond memories of water. This then leads to hovering, which in turn leads to taking some punches. Grant funds provide swimming gear such as swimming caps to protect braids and dreadlocks, goggles and burkini swimwear.
"All they have to do," says Chung, "is just show up with interest, hopefully find joy, and then we have a community gathering at the end to share our joy."
These opportunities really address the health part of accessing outdoor activities, particularly mental health, Chung says. As for physical health, "when something about physical activity shines that pilot light in you and it grows, that's a start to making lifestyle changes."
She recalls two recent life-changing stories: A man who attended the weekly swim sessions felt more confident in the water and wanted to practice more often. With grant money, Powered Magazine earned membership at the Burlington YMCA, where he can practice swimming on his own schedule and also explore the rest of the facility.
Similarly, a woman taking a cross-country skiing class bought her own skis and then called Chung for further instructions. They started skiing together almost every Saturday last winter and even completed a 25km ski.
"Their skills have improved so much," says Chung, and they plan to continue this winter.
Powered Magazine is currently seeking funding to produce a quarterly magazine and create a website. They are in the process of building a secure website and are very careful about how to use social media responsibly. Despite having an Instagram account, posting has been paused until this process completes. In the meantime, as Powered Magazine continues to provide these opportunities and see lives being transformed, they are collecting images and stories to share with the community and school groups, and in the magazine under development.
"The goal," says Chung, "is a glossy magazine to share."