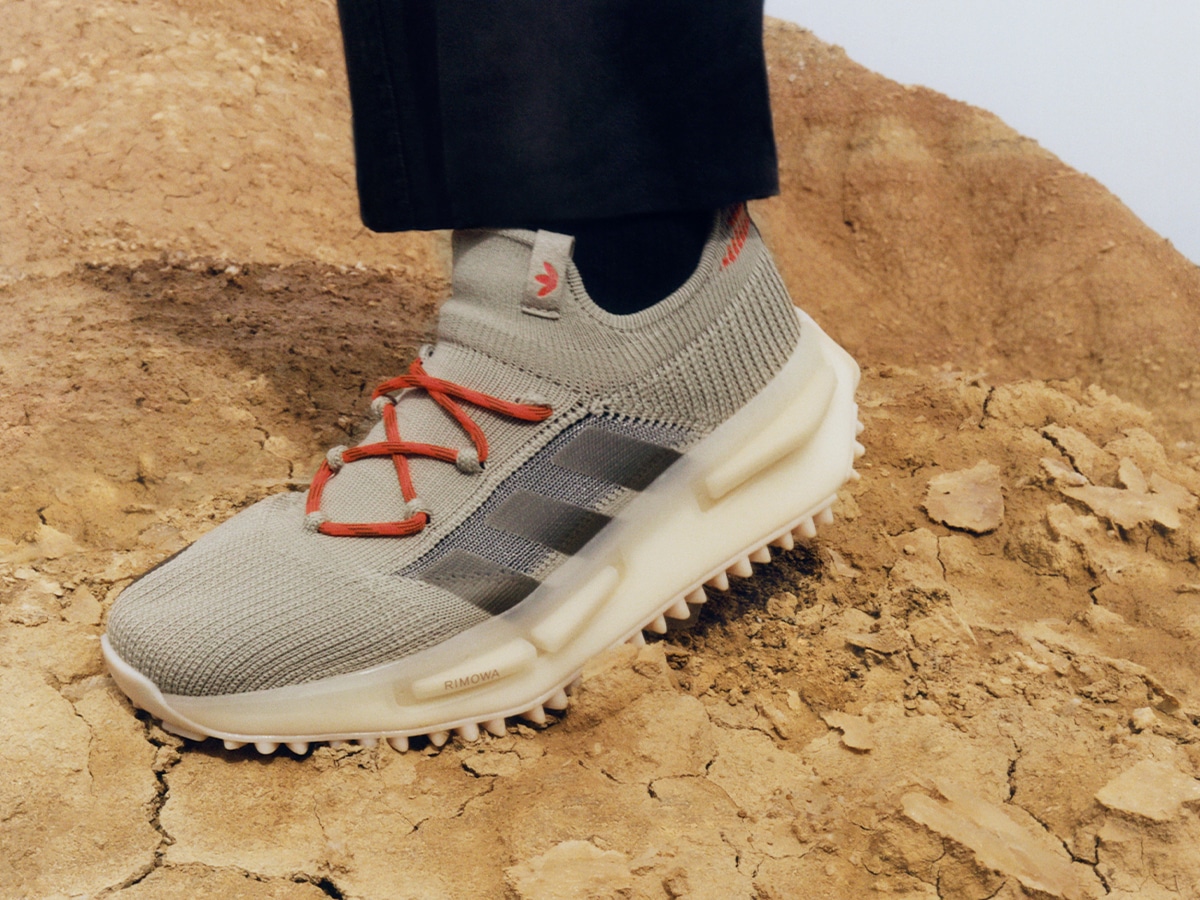 RIMOWA and adidas seem like an unlikely partnership, but their new joint capsule collection showcases a seamless blend of the two renowned German companies. Out this month, the RIMOWA x adidas inaugural collection blurs the distinctive lines between the footwear giant and the high-end luggage specialist, using the latter's signature aluminum sheen to present a polished range, including the brand's first aluminum backpack and the NMD_S1 Titanium sneakers .
Let's look at those kicks first. The upper is adidas' signature Primeknit, but the titanium colorway has clearly been inherited from RIMOWA's instantly recognizable aluminum shell. Scribbled with the coordinates of each brand's headquarters in Germany, the translucent midsole gives the RIMOWA x adidas NMS_S1 sneakers a thoughtful touch.
Arguably the more interesting of the two new pieces is the new RIMOWA backpack, a logical expression and a great example of the brand's utilitarian design. From a distance it looks like you're carrying one of their signature hard cases on your back, featuring knurled aluminum and padded utility shoulder straps, each with carabiners and thumb loops.
TIED TOGETHER: RIMOWA pays homage to Porsche with the Pepita tote bag
Adidas DNA comes into the backpack's foam ribs, which mirror adidas Boost foam by overlaying the backpack's surface to improve comfort and position the backpack as the ultimate outdoor companion. The intriguing design also features an elastic webbing that runs through the center of the pack to create a luggage pass-through.
Officially dubbed the RIMOWA x adidas NMD_Backpack, the piece performs as you'd expect a suitcase to. A detachable gusset allows for a wide opening where the interior features two deep zip pockets and a 16 inch laptop pocket which has been inscribed with both the RIMOWA and adidas logos.
Both pieces, defined by a palette of khaki and titanium with orange accents, will be released in Australia from November 17th. The RIMOWA x adidas NMS_S1 titanium sneakers will retail for $400, while the RIMOWA x adidas NMD_Backpack will retail for $2,730. Both will only be available in limited quantities through RIMOWA stores in Australia.