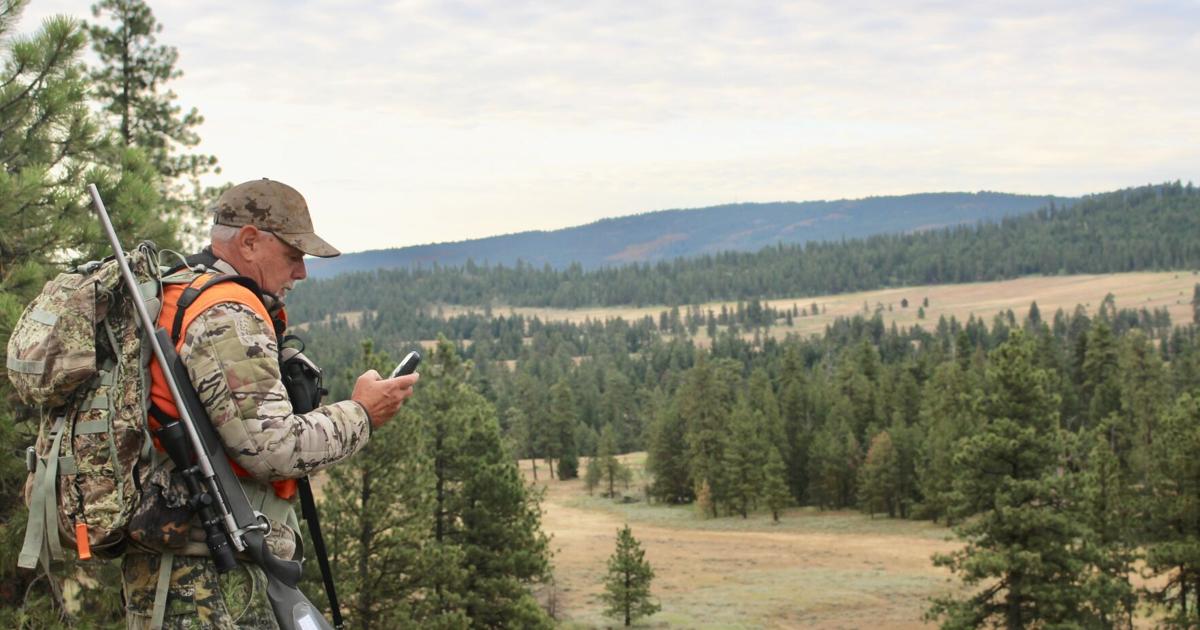 Back when we only had three TV channels, it was a rarity to see hunting or fishing on TV.
There just wasn't much to see for those of us who enjoyed these outdoor activities.
When I was a kid there was a show that was about hunting and fishing. It was on ABC Sunday afternoon and was called The American Sportsman.
The show was hosted by Curt Gowdy and featured Hollywood actors or sports stars as guests who would enjoy outdoor activities such as hunting and fishing throughout North America.
I loved this show and couldn't wait for it to come every week. I remember watching Bing Crosby and Phil Harris hunting pheasants somewhere in the Midwest.
They talked and walked after pointers and received many shots at roosters. For a 13-year-old kid who lived to hunt, being able to do so seemed like an unattainable dream. I didn't care too much about the stars of the show, but I certainly enjoyed watching the chase.
Zoom ahead some fifty years, and now there are dozens of hunting and fishing shows on TV. There are channels that only show programs about outdoor activities. Maybe because there are just so many of them, I don't watch any of them regularly.
My wife Terri might disagree with that statement. She thinks the Outdoor Channel is on our TV far too often.
Yes, there is a lot going on, but most of the time I don't watch it. It's on now.
The outdoor shows that catch my attention are the ones that focus on cooking fish and game. Not that I'm trying to replicate the recipes from the TV shows, but it's enlightening to see how fish and game can be prepared differently.
I've long thought that venison, especially venison, was not very good. I actually stopped hunting deer when I was younger because I didn't want to shoot anything I wouldn't eat.
Then, after learning how to properly care for the deer meat in the field and how to properly cook it, I really got back into deer hunting.
One of my favorite outdoor TV shows is actually made in England. The show's host owns a restaurant in London and is always on the lookout for other game, which he then prepares and serves to guests at his establishment.
Every dish looks so good and if I was just a little bit more into it I would try to prepare venison and other game like he does.
However, my biggest worry is that I would somehow screw it up and end up being very disappointed.
Some shows, like MeatEater, aren't quite as slick. Steve Rinella, the star of the show, almost always cooks part of the animal he kills immediately.
He will make a fire and throw a piece of meat or offal on a makeshift grill and cook it. Some things look pretty good. Others, like the coyote or rabbit he cooked and ate, not so much.
And he likes to cook parts of the animal that some of us don't eat or don't want to eat. I can see the heart and liver boiling.
Many people enjoy these organs. I just can't bring myself to eat them. Maybe I should try harder.
Another outdoor cooking show features a guy who is a true hunter-gatherer. He hunts and fishes, with mixed success, and he's always gathering berries, dandelion leaves, and other natural roots, herbs, and herbs.
Then he cooks everything and serves it to friends and family. Again, the food looks great and I'm sure it's an incredibly healthy way to eat, but it seems like a lot of work for one meal.
I suspect it's not very sustainable. Most of the items he collects are only available for short periods of the year, and collecting takes up a lot of time that most of us just don't have.
When I watch the show I'm always grateful to know that I can walk to the market and use fresh carrots, potatoes and lettuce for some venison steaks. It might not be quite as satisfying as heading into the woods and gathering all the ingredients for a healthy meal, but I could argue that some fresh Yakima Valley asparagus and a piece of freshly caught spring chinook salmon are just as healthy and I can guarantee that it is just as pleasant to eat.
When I think back to when I was young, a lot has changed in the outdoor world, both on TV and in real life. One thing I know for sure is that my 13 year old self would be amazed at how much hunting and fishing I've enjoyed over the years including travel doing some incredible TV shows and maybe even Curt Gowdy and Bing Crosby jealous.