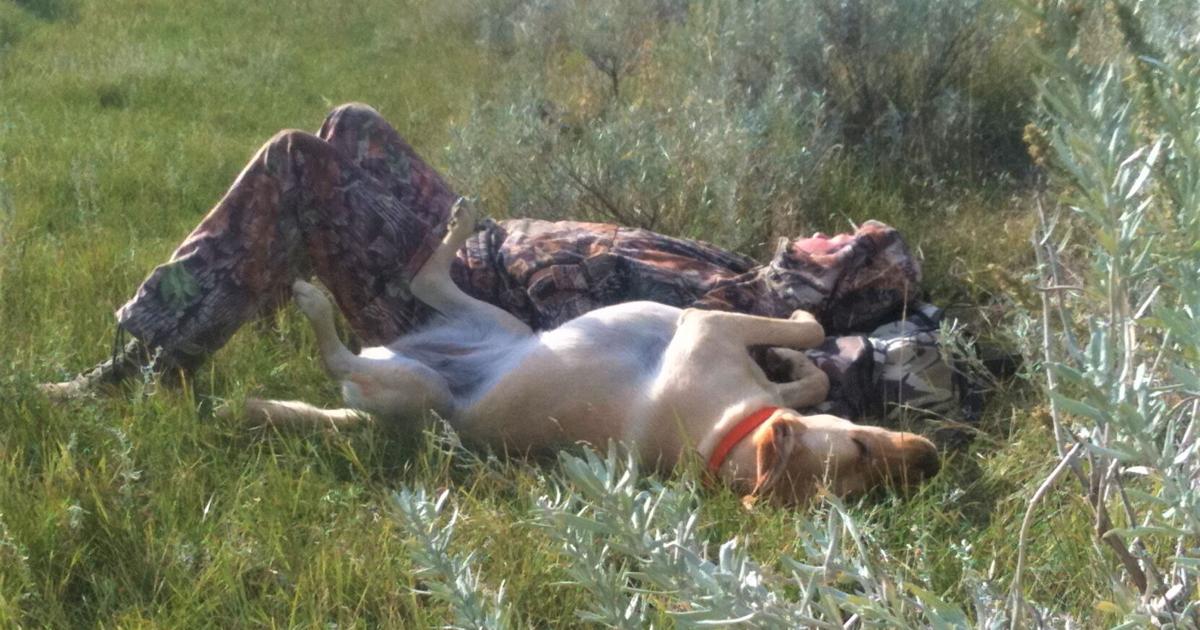 Obviously I'm a snorer. I can't confirm that because I'm always asleep. But I've been told by my wife, my sons, and some of my hunting and fishing friends that I do snore.
I don't have to be such a snorer as my wife Terri still sleeps in bed with me almost every night. And I can't remember the last time she stuck an elbow in my ribs to make me roll over and stop snoring.
The guys I hunt and fish with all wear earplugs when we end up in a room or tent together. So they deal with my snoring preemptively.
By the way, I'm not the only snorer in our bunch. Some of my friends say they don't snore, but they do from time to time. I'll just admit it and apologize in advance for my snoring to everyone I live with.
Over the years I've slept with some incredible snorers in the same room/cabin/caravan/tent. One of the best was my dear friend Roy Houle. As fishing fanatics, Roy and I became friends while working together for the Yakima Bait Company. He was paid to test lures for the company, so we often went fishing together.
For a fairly small man, Roy could generate an amazing number of decibels. I was young and dumb and never thought about earplugs when I first met Roy. And I spent some miserable nights with very little sleep.
I stuffed toilet paper in my ears and covered my head with a pillow, but it was all for naught. Roy's snoring could cut through anything.
And like many snore masters, Roy could fall asleep and snore away in seconds.
I always thought that if I could get him to sleep I might be able to sleep through the thunder Roy slept in, but it never worked. Probably because I was worried that I wouldn't get any sleep and would try too hard to fall asleep.
Then, as I lay there looking at the clock, I started to do math. If it were one o'clock and I could actually fall asleep in the next half hour, I would get four hours of sleep. Then I lay there and continued to calculate while the clock ticked and Roy snored to himself.
Again, I loved fishing with Roy and we've done a lot of great trips together. We have fished in Alaska, British Columbia and throughout the Northwest. He was a fantastic fisherman and a good friend.
Roy passed away in 2014. I really miss fishing with him, but I have to say I don't miss those long snoring nights of our many trips together.
Perhaps the worst snorer I've ever dealt with, however, was another outdoor writer named Bill Heavey. Somehow he and I ended up in the same room during a turkey hunt in Mississippi.
A company that makes turkey hunting calls and supplies invited a small group of outdoor writers to go hunting with some of their professionals in Mississippi. We stayed in what was billed as a hunt camp, but it was actually a one-sided mobile home stuck in upstate Mississippi.
The only flaw in the whole thing is that we ended up sleeping 2 in one room on bunk beds.
I had no idea who Heavey was then, and I'm sure he still has no idea who I am today. As it turned out, he became a well-known writer and editor of Field & Stream magazine, with humorous articles appearing in the back of the magazine each month.
If you had to rate a roommate for a week, Heavey would be the perfect choice on the face of it. He was a slim man in his 50s, appeared to be in good physical shape, and was very personable. You would never guess that he is a snorer. But my god, could that man snore.
Of course, I didn't find out until we both jumped into our sleeping bags for one of the longest nights of my life!
My head had barely touched the pillow when I heard the first slight rumble from the bed underneath. I tried to shake it off, rolling onto my side and covering my bare ear with the other half of my pillow. Which worked, but only for a few seconds. It definitely wasn't long enough for me to fall asleep.
Even when I was younger, traveling with earplugs was, pardon the pun, unthinkable. So the only other way to get some sleep was to seek refuge elsewhere, somewhere out of earshot of the noise. I ended up in a Barcalounger – faux leather and stuff. The worst part was that even though I was at the other end of the trailer, I could still hear Heavey snoring. If I got an hour of sleep that night, I'd be surprised.
I tried to push the rest of the week out of my mind, but I think the first real sleep I got was on the jet coming home.
Heavyy is a nice guy. And he's an excellent writer. I chuckled at his writing and knowing I'd never have to sleep in the same room with him again.
Unless I get an invitation to hunt turkeys in Mississippi again. Then I have to rethink. This time though, now that I'm a die-hard snorer, I might give it a chance.