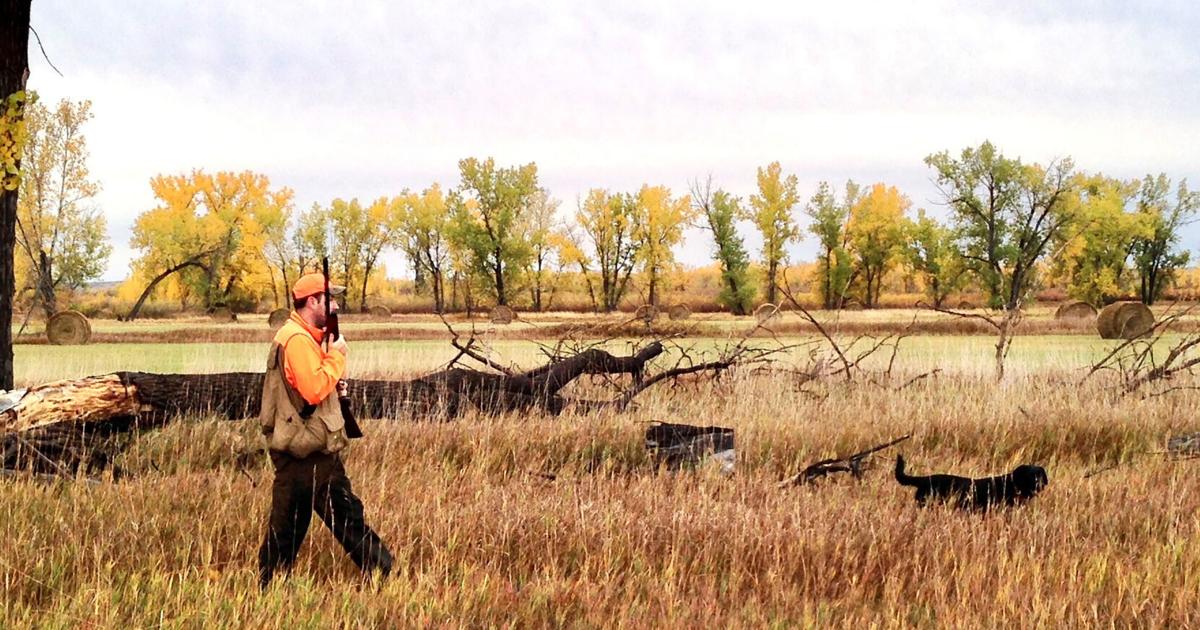 Last Saturday was the opening day of Washington state's deer hunting season for most hunters.
It was also the opening day of the waterfowl season statewide, and it was the opening day at the Yakama Reserve for upland bird hunting.
After suffering through (I mean enjoyed) another opening day of the hunting season last Saturday, I have developed a real love-hate relationship with the annual fall event.
I won't tell you how many open days I've had over the years, but it sure is a lot.
Thinking back to my childhood, I couldn't wait for opening day. I would have my boots, body armor and shotgun ready to go several days before the season started.
The boots would be freshly oiled and the shell vest would be loaded with a new box of number six.
The night before the season opener was agony. Like a child waiting for Christmas morning, I tossed and turned and never seemed to get much sleep.
The anticipation of what the first day of the new season would bring was a brain overload for a child who had spent the past two weeks reading the pages of Outdoor Life, Field and Stream and Sports Afield over and over again read and get tips from them all experts on how to corner a caged rooster pheasant or sneak up on a large mule deer buck.
I don't recall opening day being a disappointment or disappointment and I never recall worrying about them. All I know is that I was looking forward to them. I looked forward to the chance to get back out there and do what I loved.
Over the years things have changed and I have changed. I'm still looking forward to opening day.
I'm looking forward to hunting that day, but I'm also looking forward to the start of a new season and the possibility of being on the hunt in two days, two weeks or two months.
But as I've gotten older, I find that I'm not particularly looking forward to opening day in any other way. I'm more worried now, and as the day approaches, I'm more worried about where I'll be hunting, and worried about who else might be hunting where I want to hunt.
This bout of worry about opening day comes from experience. Many times, especially in the last few years, I have arrived at the place I wanted to hunt only to find that someone else was ahead of me.
Or, if me and my friends and family got there first, people would still flock to our hunt.
The last few years on the highland bird opener on the Yakama Nation lands have been very frustrating. There are fewer and fewer places to hunt and fewer and fewer birds to hunt.
Adding to that, the general opening day of pheasant season in the rest of eastern Washington isn't until next Saturday, so many avid hunters potentially hunting for the opener in other parts of the state have learned they can jump in the season by doing it hunt a week earlier in the reserve.
This year's Yakama Reserve inaugural event was not as crowded as in previous years, but still finding a place to hunt that wasn't already hunted was a challenge.
In addition, the above-average temperatures made it difficult for dogs and old, out-of-shape hunters.
Mother Nature may have played an even bigger role in the success or lack of opening day for the deer and waterfowl hunters. With afternoon temperatures more akin to August than October, it was difficult for deer hunters to see the animals roaming around much during the day.
And a bright, warm, blue day is hardly what most consider good weather for duck hunting.
I'm sure the hunters who were out there deer hunting this past weekend had some success. Perhaps not so much around Yakima County, as deer hunting success here has been the lowest in the state in recent years.
And there were certainly some native ducks and geese for the hunters to follow at the start.
We only found a few rooster pheasants before it just got too hot for us and our dogs to work the dense weed fields. However, it was no different than the opening days of the past, when lots of shots were taken and being close to the borders was the norm.
Most hunters look forward to opening day with great anticipation. Even if it's not like it used to be, I'll probably always hunt on opening day.
It's traditional. I wish I didn't like it so much as I could easily be persuaded to do a pass in the future.