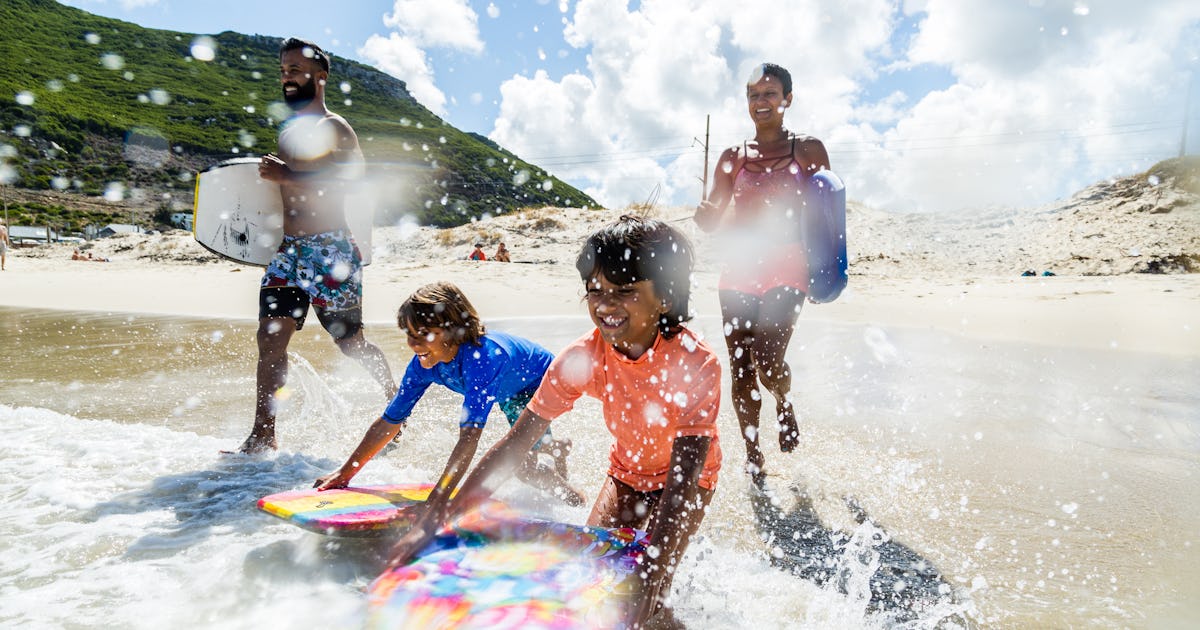 If you've ever flipped through page after page of swimsuits or raincoats without finding something that works for you or your kids, or wandered down endless aisles in football boots in the fluorescent lights of a huge, uninviting department store, then you know what was driving them Outdoor enthusiasts and moms Kathy Thomas and Sara Zilkha to launch e-commerce platform Salt + Snow this spring.
"Salt + Snow was designed to give you back the time you spend with 20 tabs open, gearing up for outdoor adventures for you and your family," says Thomas zu Romper. "It was created for women who like to look good and feel comfortable in their outdoor clothing – often you have to choose one or the other."
One of life's annoying but true facts is that everything from a day at the beach to a family camping trip (lucky streak) or a simple hike is so much easier (and more enjoyable) when you have the right gear. The number of people participating in outdoor recreation has risen sharply in recent years, research shows, and 20% of these people may be new to exploring the great outdoors. But whether you're a seasoned pro or just starting to explore your outdoor side, finding gear, clothing, and gear that's both comfortable and functional (and maybe even beautiful to look at) takes time and effort.
Salt + Snow founder Kathy Thomas with her family.Courtesy of Kathy Thomas
Salt + Snow curates a select mix of must-have gear and chic accessories for kids and adults from brands you're probably familiar with (like Cynthia Rowley or Eugenia Kim) and more under-the-radar brands you know possibly encounter first time.
With 9 children ranging in age from 19 to 5, Zilkha and Thomas know the importance of not wasting time and energy. "We've become the place where you can get the toddler's rash guard, tween's sweatshirt, mom's sun hat," Zilkha tells Romper, adding that the site has been curated to avoid decision fatigue.
And you know what they say: when you have the gear, the adventures will come (or something like that). "[My kids] I may not remember everything," Thomas says of the countless outdoor activities she does with her family, "but I do."
What parents are talking about – delivered straight to your inbox