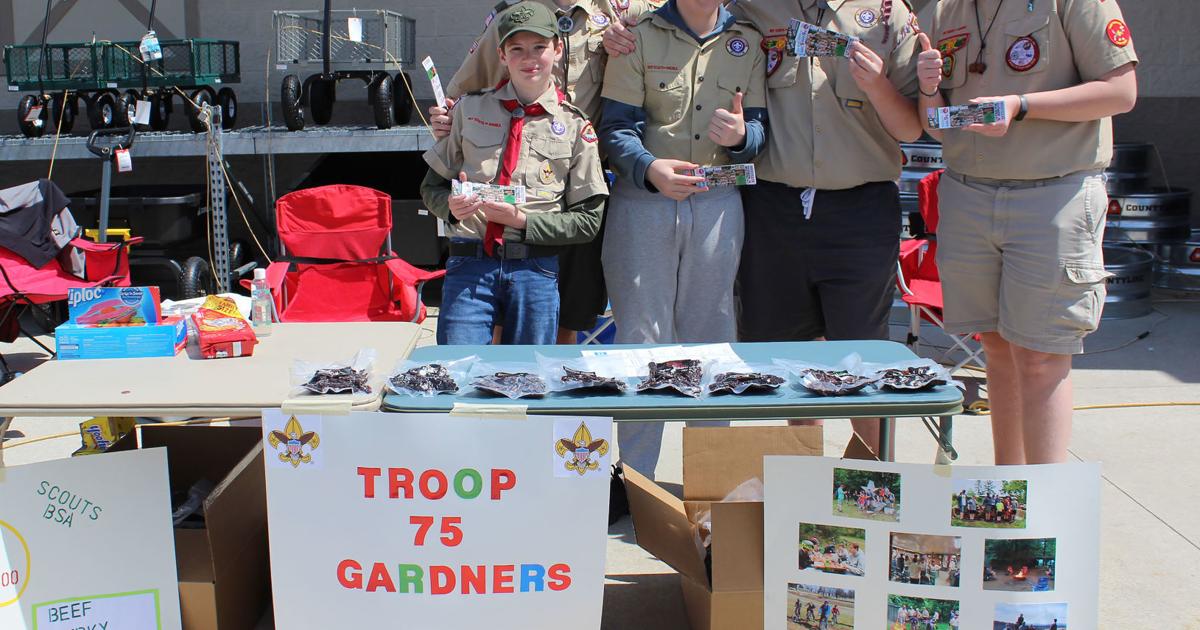 Boy Scout Troop 75 from Gardners and Troop 79 from St James Lutheran Church, Gettysburg, were busy earning trips to summer camp with fundraisers at the Tractor Supply store on York Road on Saturday.
Both troupes are for youth in sixth through twelfth grades.
The scouts said they don't typically compete with other troops, as happened Saturday in a scheduling error.
The St. James boys plan to fund their way to the Rodney Scout Reservation at Del-Mar-Va Council on the Chesapeake Bay in Maryland in July.
The Gardners boys are planning a stay at Camp Mountain Run at Bucktail Council. northeast of Pittsburgh in the first week of July.
Both troops sold Boy Scout discount cards for $5, which immediately earned the buyer the same amount from a purchase at a certain price from Tractor Supply, in addition to years of savings at a variety of businesses, both local and statewide.
The Gardners Scouts also sold beef jerky to supplement their coffers.