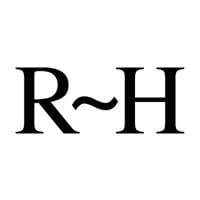 West Virginia's mountains are nothing short of heavenly, making it a perfect place to call home and for the outdoor economy to thrive. The rolling green hills, leisurely roar, and calm streams make you feel like you're saying, "I'm home."
Whether you enjoy spending time hunting in Monongahela National Forest, exploring the Canaan Valley, adventuring in New River Gorge National Park, or hiking the trails near you, the great outdoors is part of what makes West Virginia breathtaking, famous and just makes "home." Our state's mountains have always provided us with what we needed and can sustain us through the difficulties of the state's diversifying economy.
We are proud of the past generations who have helped guide America through West Virginia's coal reserves. As descendants of hard-working miners and communities re-imagining themselves, we want to continue our state's remarkable legacy of using our mountains for subsistence by creating long-term economic drivers by using nature as a vehicle for tourism, attraction, and bonding of companies and young talents. However, the recent influx of people wanting to take advantage of the state's nature due to Covid lockdown restrictions has weakened some of our favorite countries. Coupled with the changing climate, we find ourselves at an opportune moment as a state to invest in long-term sustainable actions that will shape the fabric of our community.
Earlier this week we sent a letter to Senator Joe Manchin asking for support to pass a package of investments in West Virginia and the country's trails, public land, water and climate through reconciliation. For months, Congress has been negotiating this package of investments in outdoor public space infrastructure and climate resilience through reconciliation. This package would make generational investments in improving and expanding the outdoor infrastructure of some of our most admired public lands – a worthy cause with renewable energy, a civil climate corps, protecting vulnerable communities from extreme weather conditions and more.
Although the senator has made it clear that he intends to await the July and August inflation numbers, as West Virginians we would like to encourage Senator Manchin to look at the long-term economic impact of inaction outdoors. As long-time residents, we know firsthand how much our economies benefit from outdoor facilities. We wholeheartedly believe that investments like this will keep our children, friends and family from moving out of state and give them jobs.
The outdoor economy has created over 18,000 direct jobs and generated $640 million in wages and salaries in our state. In addition, the outdoor industry has added $1.3 billion to West Virginia's economy. Forecasts point to an increase in visitor numbers as Lonely Planet ranks West Virginia as one of the top regions in the world to visit in 2022. Private donations, like former Intuit CEO Brad Smith's pioneering $25 million to boost West Virginia's outdoor economy, show widespread confidence in the value of our outdoors. While we've seen how important outdoor recreation is to growing our economy, we also know that lack of funding for our outdoor infrastructure, increased flooding, warmer winters and severe weather are threatening our outdoor resources and favorite places.
We are grateful for Senator Manchin's leadership in developing balanced solutions for the transition of our state's economy through the development of a public land investment package in his capacity as Chair of the Energy and Natural Resources Committee. As our economy continues to change, the outdoor recreation economy will become even more important for West Virginia to thrive and thrive.
We encourage and support Senator Manchin as he continues to use his leadership to develop and enact a thoughtful, climate-focused reconciliation package that invests in supporting West Virginia's wild and wonderful way of life.
– Corey Lilly is director of Beckley's Office of Outdoor Economic Development, Owen Mulkeen is associate director of Friends of The Cheat, and Cory Chase is program director of the West Virginia Highlands Conservancy.