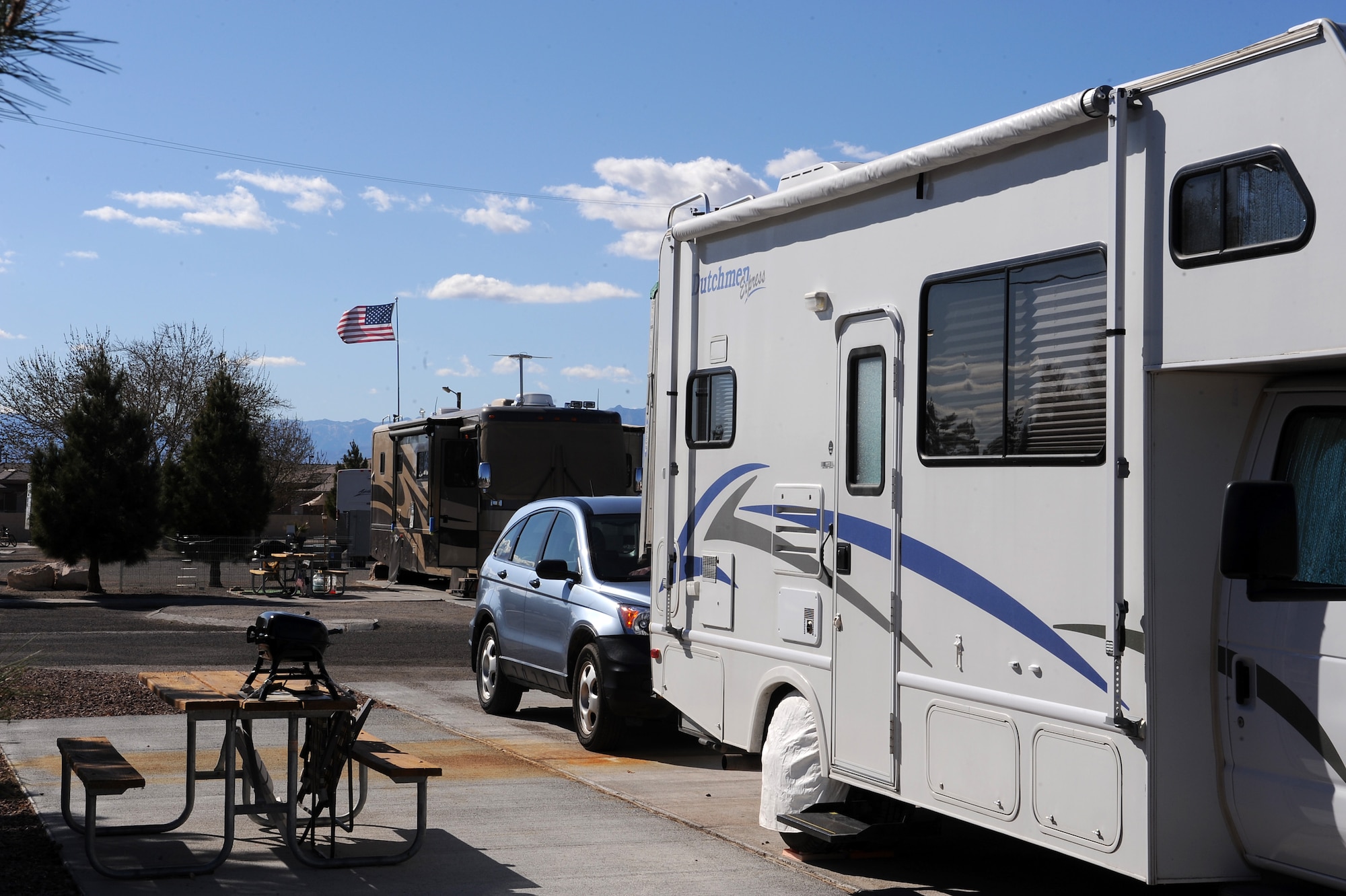 HANSCOM AIR FORCE BASE, Mass. – Personnel from the 66th Security Forces Squadron remind residents and visitors to Hanscom to adhere to the facility's RV and ride-sharing policies.
According to officials, the tightening of RV policies follows a rise in improper use of recreational vehicles at Hanscom.
"With the surge in summer activity, SFS has noticed an increase in recreational vehicles parked haphazardly around the facility," said Senior Master Sgt. Ronald Young, operations manager, 66th Security Forces Squadron.
Per base policy, staff must park their RVs in the base RV lot, located on the construction site adjacent to building 1811 on Grenier Street. However, before an RV is parked there, the owner must register with Outdoor Recreation. A few exceptions are base accommodation where RVs can be parked for up to 24 hours and one of the many temporary or designated car parks around the base acceptable for last minute repairs or cleaning.
To register your RV, contact the Outdoor Recreation Center at 781-225-6621.
A few other guidelines to keep in mind:
Trailers longer than 28 feet are not considered RVs; They are classified as house followers. Arriving Hanscom staff must have a directive authorizing them to travel with their caravan. They must then make arrangements to park their trailers at the 66th Force Support Squadron's FamCamp. Outgoing personnel whose travel assignment does not authorize them to move their trailers must sell or otherwise dispose of them before the owner leaves the facility.
For those interested in using their RVs, the nearby FamCamp campground is open to all eligible military and DOD cardholders. They offer 73 pitches for mobile homes, 56 full connection spaces with water, sewage and electricity and 17 partial connection spaces with water and electricity. In addition, it also offers 10 tent campsites.
Other facilities at FamCamp include bathhouses, a coin laundry, an outdoor pavilion and walking trails.
All authorized employees, including military members, dependents, retirees, and civilian employees of the Department of Defense, who operate rental trucks, RVs, or trailers containing RVs, boats, motorcycles, and ATVs that are non-commercial in nature, the base is permitted search-free access.
Go-karts, scooters and mechanical carts, provided they are designated as slow vehicles, are permitted for use on the base. Snowmobiles, ATVs, dirt bikes and other motorized off-road vehicles are not permitted.
The safety bureau recommends "personnel operating go-carts, motor scooters and mechanical carts wear a Snell or U.S. Department of Transportation approved helmet when operating slow-speed vehicles on the base roads," said Master Sgt. Henrie Young, superintendent for operational safety. 66th Air Base Group.
Senior Master Sgt. Ronald Young has also received many questions about basic access for ridesharing and meal delivery services. Some guidelines he notes include:
Ride-sharing services such as Uber, Lyft, The Ride, Limo or Taxis and meal delivery services such as UberEats, Grubhub and DoorDash can be processed on the installation. The sponsor requesting these services must contact the Base Defense Operations Center to provide their information, including name, DOD identification number, contact information, date of birth, shipping address, and driver contact information.
Once the delivery has been properly verified, the driver will be issued with a Defense Biometrics Identification System (DBIDS) for 20 minutes. Access control uses the sponsor's information to issue the pass. The mobile phone number of the service driver must be noted on the visitor pass. A superficial vehicle check is carried out before entering.
During the stay at the base, access control will physically retain the delivery driver's driver's license until he or she leaves the facility. When leaving, the deliverer exchanges the visitor ID for his driver's license. If the person does not return within 30 minutes, the BDOC will send a patrol to the delivery location and attempt to contact the sponsor.
To contact the BDOC, call 781-225-5000.