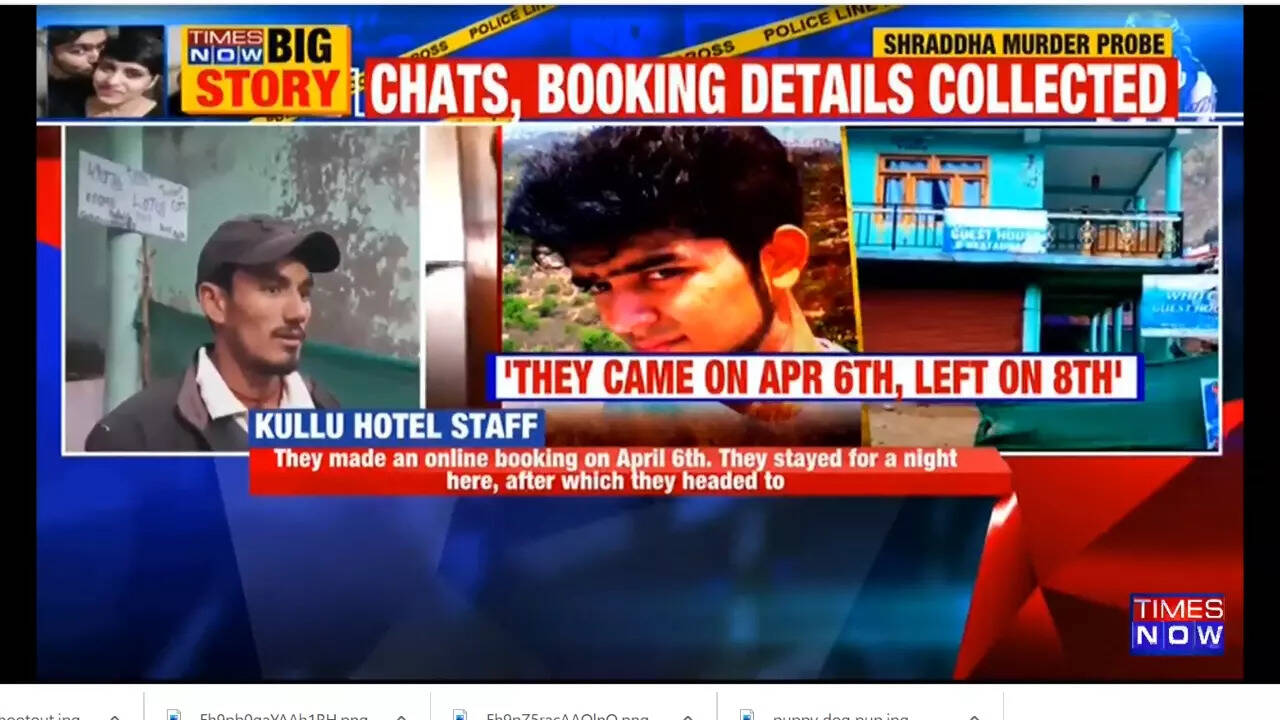 New Delhi: Delhi Police have launched a multi-state investigation into the Shraddha Walkar murder case, with teams deployed to Maharashtra, Gurugram and Himachal Pradesh. Police questioned hospitality workers in Himachal's Kullu, where Shraddha and Aftab Poonawala stayed earlier this year.
Staff confirmed the duo stayed at the hotel from April 6-8. "The police asked us whether they (Aftab and Shraddha) came here or not. They spoke to me and another person named Narendra. Aftab and Shraddha also came and stayed. According to the register, they arrived on April 6 and the next day camped in the woods at a place called Kutla. They left here on April 8th. We don't know where they went from here," a hotel worker told media.
The worker said the police team took the pair's registration details and Aadhaar card details. The WhatsApp chat they had with Aftab and Shraddha was also transferred to the police, he added.
Another staff member recalled that the duo had booked online and returned from Kutla with some people from Mumbai. "They made an online booking for April 6th. They stayed here for one night, after which they went to Kutla. They camped there on our property. When they came back, there were some people from Mumbai who worked with us… I don't know if they were their friends," he said.
The 26-year-old woman was killed by her partner Aaftab Poonawala at her home in Delhi's Chhatarpur on May 18. The police are still putting the puzzle of the murder case together, basing their proposal on Shraddha Walkar's conversations with her friends.