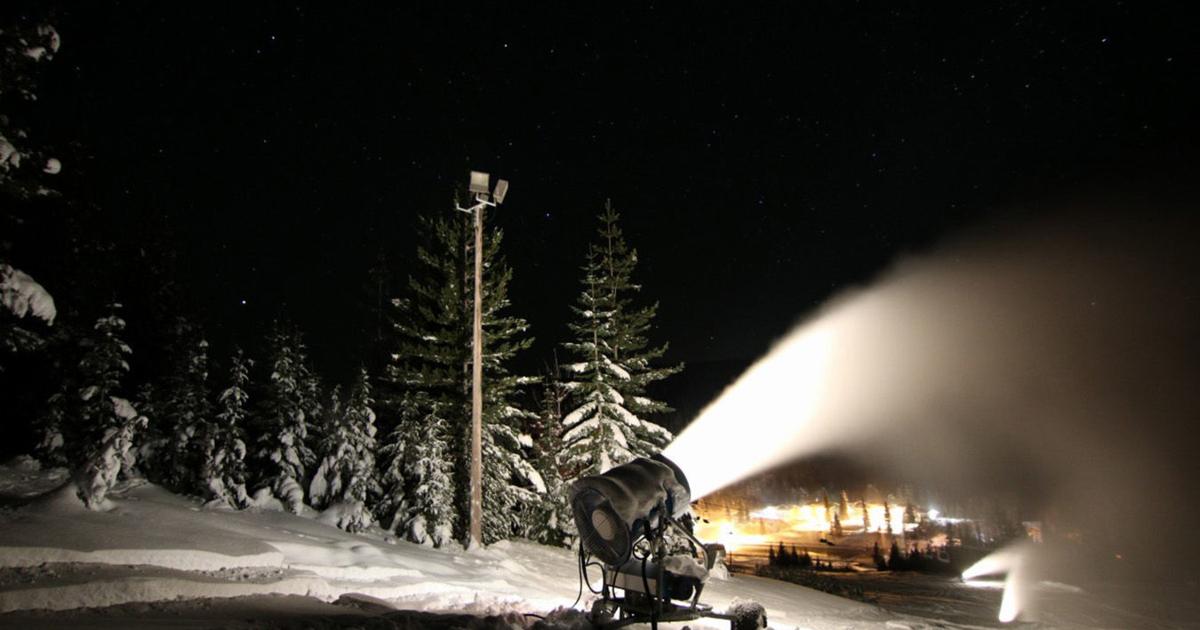 The late start of the ski and snowboard season this winter, which has not yet started on most of the region's mountains, is not due to climate change.
Washington Snow Survey Office's Water Supply Specialist Scott Pattee said an unusually warm atmospheric river that arrived in early December was a significant anomaly, and in fact most areas in the Pacific Northwest have increased their average 10-year snowfall over the past decade. However, long-term prospects with warming temperatures around the globe pose a significant threat to an industry that is heavily dependent on cold and snow and force many ski and snowboard areas as well as winter sports enthusiasts to act.
Former White Pass chief executive Kevin McCarthy, who continues to serve as president of the board and part of chief executive Rikki Cooper's staff, said he worked extensively last spring with the Citizens Climate Lobby, a group dedicated to climate awareness raising Has. McCarthy recognizes the CCL's avoidance of politically charged terms such as "climate change" and "global warming" while promoting energy efficiency, sustainability and opportunities to reduce carbon emissions to create cleaner air and cleaner water.
These priorities often determine decisions at White Pass, one of more than 200 ski resorts across the country, which supports the National Ski Areas Association's Sustainable Slope Framework, which defines a commitment to a wide range of environmental values. Cooper, who took over the GM role last July, said White Pass's most useful sustainability efforts came from technology upgrades.
"Improving our snowmaking system so that it works faster at the right temperatures is great," said Cooper. "When constructing and maintaining our buildings, we naturally orientate ourselves towards the goals of improving the energy efficiency of these buildings."
Address the problem
The long-term future of skiing and snowboarding based on climate models looks bleak, according to some recent reports.
Pattee is somewhat suspicious of these long-term projections, citing uncertain data and does not expect large changes in snow cover over the next 30 years, although he admits that winters are already getting a little shorter. The snowmelt takes place a few days earlier, and overall the "new normal" of the snowpack in the upper Yakima Basin appears to be around 7% below the historical average.
"I don't see such big changes in the foreseeable future," said Pattee. "We're going to have anomalous years like this year, and it seems like we're having them more often than we did a decade ago."
Long-time vice president of communications for Mt. Hood Meadows, Dave Tragethon, said annual polls show more guests are appreciating environmental and sustainability efforts. Meadows has long been proud to be at the forefront of the movement, largely thanks to Heidi Logosz, the company's sustainability manager for 15 years.
She emphasized the importance of creating a culture of sustainability throughout the company and not just for the employees tasked with finding solutions. Valuable changes can often be cheaper than people think, Logosz said, and some organizations offer upfront grants that turn out to be significant.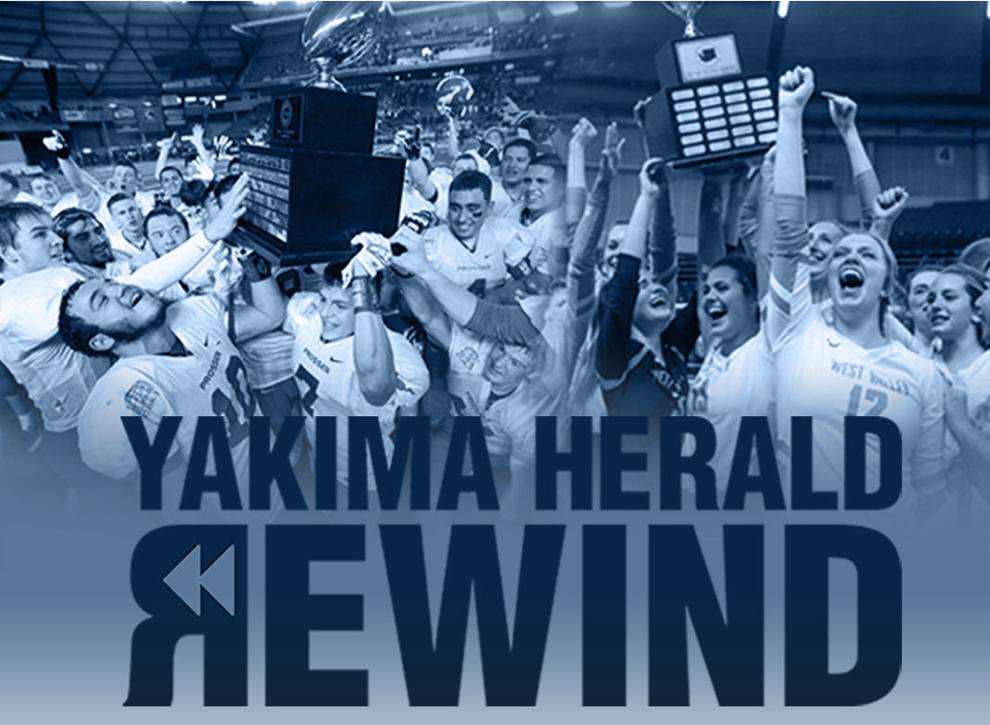 Can't you remember when your school won this state title? Do you need to place a bet? A place for decades of Valley Sports.
Rewind
"When people seek support, there is a lot of money hidden," said Logosz. "I think a lot of people are impressed, not just that the business is doing all they can and in some cases they expect more."
In addition to significant local efforts, including promoting responsible vehicle idling, recycling whenever possible, switching to energy efficient lighting, and more, Meadows is also pushing for systemic change through lobbying. Because of this, Logosz helped create the NSAA's voluntary Climate Challenge program to help ski resorts set goals and hold them accountable.
Although Meadows took a hiatus this year to redefine its goals for the future, Timberline Lodge, Crystal Mountain, and Summit at Snoqualmie are all attendees, which also requires lobbying. Crystal owners, Snoqualmie and Stevens Pass, all place great value on sustainability and joined forces last June to call for immediate policies to reduce greenhouse gas emissions and accelerate the transition to renewable energy through a climate collaboration charter.
"I would encourage our guests to get involved politically," said Logosz. "We don't want to force our guests too much on our ideals in this area, but if someone asks, I would tell them."
McCarthy said he generally supports the NSAA's political advocacy, but admitted that he is in the minority in the industry against Washington's new carbon tax because he believes they are outdoor users with no good alternatives for the public Local transport unfairly punished. He would prefer to see different approaches to improving societal sustainability, such as putting more pressure on car companies to improve fuel efficiency.
Tools for survival
Long before sustainability became an important issue, there were bad snow years, as McCarthy can confirm with his first winter on White Pass 1976-77.
Ski resorts developed ways to get by, mostly through snowmaking, although some places like Meadows also made a point of bringing snow from parking lots or elsewhere onto the slopes. Mission Ridge is the leader in snowmaking due to its limited snowfall on the eastern slopes of the Cascades, and Marketing Director Tony Hickok said the methods they've been perfecting since 1976 will enable them to be the only Washington ski area to open this year Weekend.
"We manage our snow very carefully and carefully," said Hickok, noting that they also benefit from their location. "We are higher and drier and therefore have more windows for snowmaking."
Justin Tornow ran a small snow-making operation on White Pass for the first time in 1996, which grew considerably after the poor snow winter of 2004-05 and became more energy-efficient with the improvement of equipment. For most of the years, Tornow said he only makes snow early to get a head start, although in the winter of 2014-15 snowmakers were producing almost all of the snow from the base at 4,500 feet up to about 5,000 meters.
Of course, temperature still plays a role as Tornow can't make snow above a wet bulb temperature of 28 degrees, which takes humidity and other factors into account. Should December like this become more frequent due to the persistently warmer weather, even the best technology will not be able to prevent shorter seasons for skiers and snowboarders.