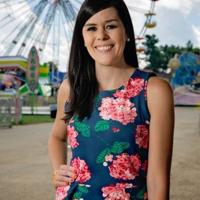 You managed.
For the past five years, the Department of Tourism has asked you to celebrate West Virginia's birthday by sharing your favorite Almost Heaven spots and moments on social media. They've had a tremendous response: tens of thousands of posts, tens of millions of views, showcasing every corner of our state.
And it worked! Together we transformed the state's tourism industry and started breaking records. And we changed the perception of West Virginia. Suddenly, our state is one of the hottest tourism spots in the world, making the top 2022 destinations lists by Condé Nast, TIME, USA Today, Lonely Planet and Frommer's. No other place on the planet even came close.
When we organized the first social media takeover on West Virginia Day, we knew it was going to make an impact, but wow! Little did we know what amazing results it would unleash.
The premise is simple: social media influences most travel decisions. And it gives West Virginia the potential for a big marketing advantage. For one, it's visual, and there's no place more beautiful than West Virginia.
Second, it bypasses traditional marketing and allows people who are passionate about something to pass that feeling directly to other people. That's why it's powerful. And nobody is more passionate about their state than West Virginians. If that wasn't clear enough six years ago, it most certainly is today.
Now let's continue. This year we have more to celebrate than ever. America's newest national park, New River Gorge National Park and Preserve, was a smashing success in its first year, with a 30 percent increase in visitors and worldwide media attention. A record will surely be set again this year.
The travel experience has finally returned to normal after two years of Covid-19 closures and restrictions. Tourism in West Virginia is fully open. Tourism will contribute nearly $5 billion to our economy this year and support 45,000 jobs.
New tourism investment is booming, with more than $250 million in projects in the pipeline. Just last month, White Sulfur Springs welcomed the Schoolhouse Hotel, the world's first fully ADA compliant hotel. In Fayetteville, a group of three former school buildings are being converted into a boutique hotel, modern apartments and townhouses.
Our state parks are completing $151 million in maintenance and improvements, including a new lodge at Cacapon Resort State Park and renovations at every lodge and cabin in the system. Last year's State Park visit set a record, and this year's is on track to break it.
The state has two new tourist trails to highlight our natural beauty and country roads. The West Virginia Waterfall Trail debuted last week and features more than two dozen waterfalls across the state and prices for visiting. And the West Virginia Mountain Rides program offers the state's finest scenic routes, designed to attract both motorcyclists and drivers. The first official mountain ride launched last month: Seneca Skyway, which begins in Lewisburg and winds through the Allegheny Highlands to Canaan Valley and Green Bank.
The good news goes far beyond pure tourism. Nucor, one of the world's leading steel producers, is building a new production facility in Mason County. Thousands of jobs are created. GreenPower chose South Charleston as the location for its new electric school bus manufacturing facility. Nationwide, unemployment is near a record low. The state budget has never been better positioned. And Babydog continues to bring smiles to our faces as she travels the state greeting her admirers. Kudos to the leader of this remarkable turnaround, Governor Jim Justice, whose commitment to economic development and tourism is unmatched. Along with the support of the West Virginia Legislature, hundreds of millions of dollars have been invested in tourism in recent years. West Virginians will benefit from this investment for generations to come.
And of course, West Virginia is as beautiful and welcoming as ever. Summer is just around the corner. The hills are lush and vibrant green. The adventure awaits.
Just in case you need it For another reason to get out and enjoy what West Virginia has to offer, we've handpicked scenic overlooks for Instagram in each region of the state for you to snap a postable picture of. Students at the Nicholas County Career and Technical Center have built near-heavenly photo backdrops for each location — oversized wooden swings where you can soak up the incredible views. Locations will be announced on June 20th at www.wvtourism.com/views.
So let's face the challenge again this year. Show the world what you love about West Virginia. Celebrate their birthday by visiting your favorite Mountain State location, taking a picture and posting it on social media with #AlmostHeaven for all to see. There's no better way to show your West Virginia pride—and help create jobs in West Virginia.
— Chelsea Ruby is Secretary of the West Virginia Department of Tourism