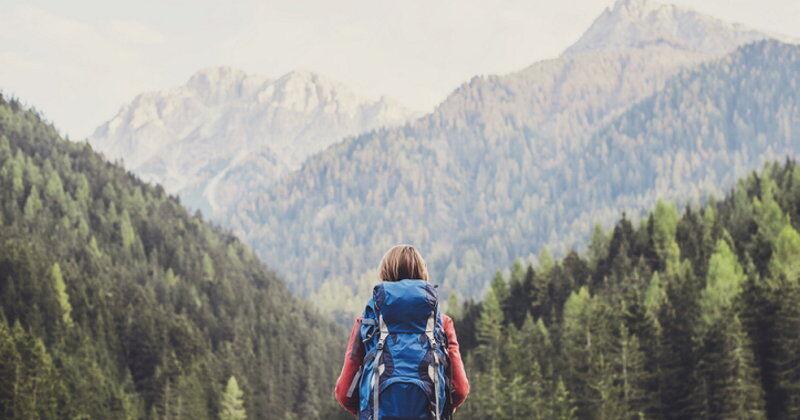 Saying "take a hike" is sometimes used as a rude way of telling someone to stop bothering you. But in this case I would like to speak of a literal hike – and a very long one at that.
When I retired, my goal was to read more for pleasure. But often my reading was still eclipsed by more pressing matters to do with the farm. So I was delighted when, about two and a half years ago, I was invited to join a local book club by a former farmer I've known all my life. Book Club members are a fun group with wide-ranging interests, so their monthly book selection is diverse and the discussions are always thought-provoking.
Unfortunately, there are still too many months when I don't make it through a book to the day of the book club meeting, but May's selection was one I just couldn't put down. I think many others would enjoy reading it as well.
Grandma Gatewood's Walk is a New York Times bestseller written by author Ben Montgomery. It won the 2014 National Outdoor Book Award for History/Biography. The author weaves together the story of 67-year-old Emma Gatewood's amazing trek on the Appalachian Trail with details of her early life as a farm wife in southern Ohio and West Virginia raising 11 children, as well as the current events that unfolded during 1955 when she went for her "walk".
Even recreational hikers these days are often outfitted with fancy backpacks, specialized hiking boots, blister-proof socks, and SPF-resistant, moisture-wicking clothing. Grandma Gatewood had no such paraphernalia. She wore clothes similar to what she'd worn all her life on the farm, and her feet were clad in plain old canvas Keds sneakers. She had sewn a drawstring jean bag and was carrying only the bare essentials – some snacks, some first aid supplies, a shower curtain "to keep the rain out", a warm coat, some water and a flashlight.
Luckily, she also had a pen and a small dime store notebook with her. This enabled her to keep a travel journal, from which Ben Montgomery could piece together her story. From other sources, such as family and acquaintances, he described Emma as 5-foot-2, weighing 150 pounds, with false teeth and bunions. He notes, "The only survival training she had was lessons learned while earning callouses on her farm." He also notes what she didn't have — no map, sleeping bag, and tent.
While it might seem foolish for someone with that description to undertake a 2,050-mile journey along the world's longest continuous footpath, Emma had done her research. In fact, she had even started hiking the Appalachian Trail south from Maine in 1954, but had to give up after just seven days. This time, she thought she was better prepared for what was to come as she set off from Mount Oglethorpe, Georgia, to Mount Katahdin, Maine.
Along the way, Emma Gatewood encountered challenges ranging from snakes and bears to dangerous weather and injuries. She often relied on the goodwill of strangers living near the trail to take her in for the night, give her a meal, or give her food to go. At other times, she slept in rickety roadside dugouts, with complete strangers as her overnight companions.
What prompted you to take this "walk"?
Emma traced it back to a National Geographic article she read in a doctor's office in August 1949. The photos inspired her, but you'll have to read the book to find out for yourself why she chose this hike. Incidentally, she hadn't told her adult children about her plans – she'd just left home and occasionally sent them postcards. Her children said they never really worried because they knew she could take care of herself.
The cover of the book is subtitled "The Inspirational Story of the Woman Who Saved the Appalachian Trail." That might seem like an odd feat for an obscure farmer, but it was members of the media who nicknamed her "Grandma Gatewood." She never sought publicity, but her story was spread by people she stayed with on the go, who then contacted their local newspapers or TV stations. She was soon being interviewed by national media outlets like the New York Times and Sports Illustrated, and much of America followed her progress along the way and continued to cheer her on.
In this way, the public learned about the Appalachian Trail and also that it was poorly marked, poorly maintained and that its shelters were falling into disrepair. This eventually led to additional public and private support for the trail and inspired many others to hike the Appalachian Trail.
Some of my book club members are accomplished hikers who want to spend more time on the Appalachian Trail after reading about Grandma Gatewood. Call me a coward, but while I greatly admire Grandma Gatewood as a woman who was way ahead of her time, I think I'll just stick with riding my bike down the local railroad.
If you need a good read this summer, check out Gramma Gatewood's Walk at your local library.