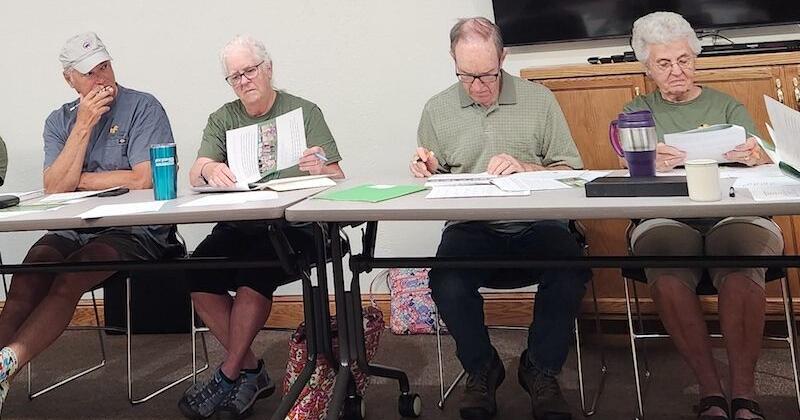 "If you build it, they will come."
That's what a character in 1989's "Field of Dreams" says, but it's also something Lee County Conservation Parks Management ranger Clint Oldfield says often.
According to the Lee County Conservation Annual Report, camping and park revenue for the most recent fiscal year was $6,066; this year it has more than doubled to $14,355.
Tom Pollpeter, President of the Lee County Conservation Board, noted that the investments made in the county's campgrounds in Pollmiller, Wilson Lake and Chatfield have paid off.
Lee County Conservation Director Heather Hübner said it speaks to what LCC is all about.
"And you can't dispute those numbers," she said.
Oldfield reported that August was very busy with 464 walk-in sites and 230 reservations for a total of 694 camping nights. Cabins have remained stable at 32 rentals and five reservations. Over 1,500 people enjoyed the beach.
Pollpeter asked if campers have to be turned away.
Oldfield said there were three weekends in 12 weeks when people had to be turned away.
"Since it's based on tourism, it brings people from far away. And our online presence is significant," he said. "So I would say that the expansion of our campgrounds and improvements are definitely needed."
Board member Jim Patrick, who is also a campground host, noted that while one park might be full, another might have space, and said Oldfield communicates and reaches out to other county parks.
Oldfield said if another site can be found for potential campers, "we will make those arrangements to try to get them in."
"But it's obviously maxed out on public holidays," he said, "even the week before a public holiday it's usually maxed out."
There has been a lot going on on the Lee County Conservation education side. Environmental and outdoor education specialists Clay Steele and Lia Risser have been busy with school programs and public events.
Steele said things are back to normal and he can return to classrooms and field trips.
The Fort Madison Community School District's JumpStart program participated in field trips, there was a Boy Scout program, fishing derbies were held, and LCC participated in the Fort Madison Downtown Summer Market.
There was an archery event at Isaac Walton's. Although the number of participants for this event was lower than before due to the intense heat, it was still good to connect with people in this way.
Steele said he is 99% complete with the planning programs for all of the district schools.
"I'm getting more and more into Fort Madison Middle School," he said. "A lot of the elementary school teachers moved into middle school, so I have those connections."
The spring excursion season is 100% booked, Steele said, and there are few openings for fall excursions.