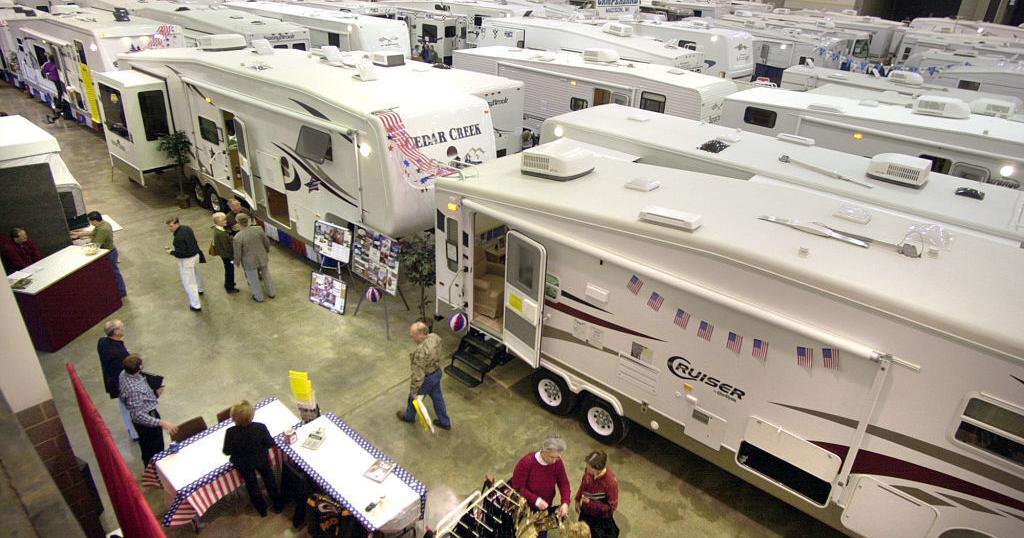 It's called GAP insurance not just because GAP stands for "guaranteed asset protection" but because it's supposed to cover the gap between what you've paid on a loan and the loan's total value.
In Amber Green's case, that gap totaled about $3,900 and her GAP insurer, Safe-Guard Products International, wasn't stepping in to cover it.
Green, 38, of Portage, said she and her husband took out an approximately $20,000 loan on Memorial Day weekend to buy a 2013 Coachmen Freedom Express camper from Camping World in Roscoe, Illinois, as well as associated maintenance programs. 
While other people evacuated or hid in a public restroom nearby, one man stayed in an RV near Pensacola when Hurricane Sally made landfall nearby.
At the time, the salesman asked if the couple was interested in GAP insurance, and they "were told if anything happened to the trailer, they would cover the balance" of the loan, Green said in a Nov. 30 email to SOS. So they bought that, too.
People are also reading…
Two months later they were in South Dakota on vacation and a tire blew out. Because it was one of two tires on the same side, they didn't hear or feel the blowout and didn't know it occurred until they'd traveled about a mile or two more and a passing motorist alerted them. 
That extra travel on a blown tire, though, caused enough damage to the camper for their collision and liability insurer to declare it a total loss.
"Our insurance paid out what they were told to pay out," she said — or $13,500. That left nearly $7,000 remaining on the loan. Refunds for the roadside assistance programs they got little use out of further brought the total down, she said.
Safe-Guard was only willing to pay off about $60 of what remained, however, because the camper had been valued, for the purposes of their collision and liability insurance, at what the couple had paid, or $14,000, she said, and that was less than its actual value, or about $19,000. Green said that in buying the camper and filling out all the insurance and other paperwork, this competing-valuations issue never came up.
SOS did not entirely understand all of these particulars when it contacted Camping World, Safe-Guard and Safe-Guard's private equity firm owner, Stone Point Capital, on Nov. 30, but it hoped to bone up on the matter with further documentation from Green.
As it turned out, Camping World, at least, didn't need much convincing.
On Dec. 1, Safe-Guard Legal Services Manager Kenyetta Dorsey said she was looking into the case and asked for seven to 10 business days to prepare a formal response.
Camping World never responded to SOS' inquiries, but it did contact Green and "all of a sudden I was getting emails" from company officials, she said.
On Dec. 4, Green emailed to say that "they are planning on paying the remaining balance of my loan on the camper and they will internally be dealing with the GAP insurance company." By mid-December, she had used $3,924.65 from the company to pay off Safe-Guard, she said. 
Dorsey confirmed as much on Dec. 8, saying that while Safe-Guard had properly handled Green's claim, "Camping World has decided to cover the remaining balance on Ms. Green's loan as a matter of customer service and in a gesture of goodwill."
Send us an SOS
Since September 2007, SOS has helped save Wisconsin State Journal readers more than $212,087.17 and solved hundreds of problems. You can send an SOS using any of these methods.
Email: [email protected]
Online form: http://go.madison.com/sendSOS
Phone: 608-252-6198
Mail: SOS, Wisconsin State Journal, P.O. Box 8058, Madison, WI 53708
Dairyland getaway: 20 of the coolest Airbnb rentals in Wisconsin
River wonderland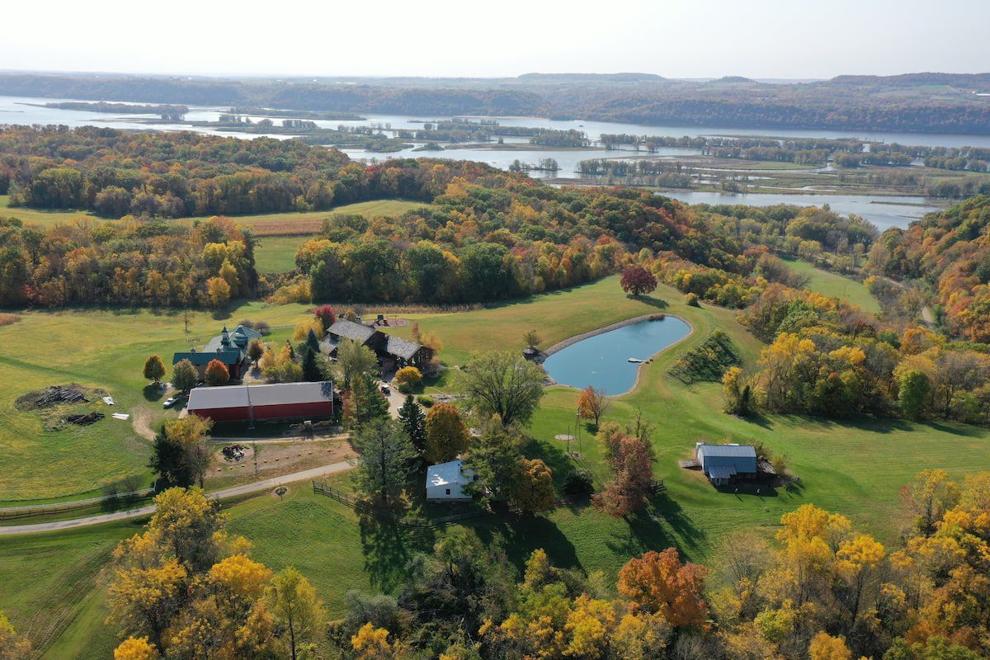 Packers fans may need to bring a throw rug from home to help mask the noticeable Bears theme in the otherwise well-appointed bar, but this massive property on the bluffs overlooking the Mississippi River fits the dream vacation fantasy in every other way. With 175 acres, there's enough room for everything from a movie theater and swimming pool in the enormous main house, to a separate bunkhouse that includes a bar, game room and fireplace. With all that land there's no shortage of outdoor activities. Guests get use of a pond stocked with fish, miles of hiking trails and access to the river.
Location: Potosi
How much: $2,072/night
Sleeps: 16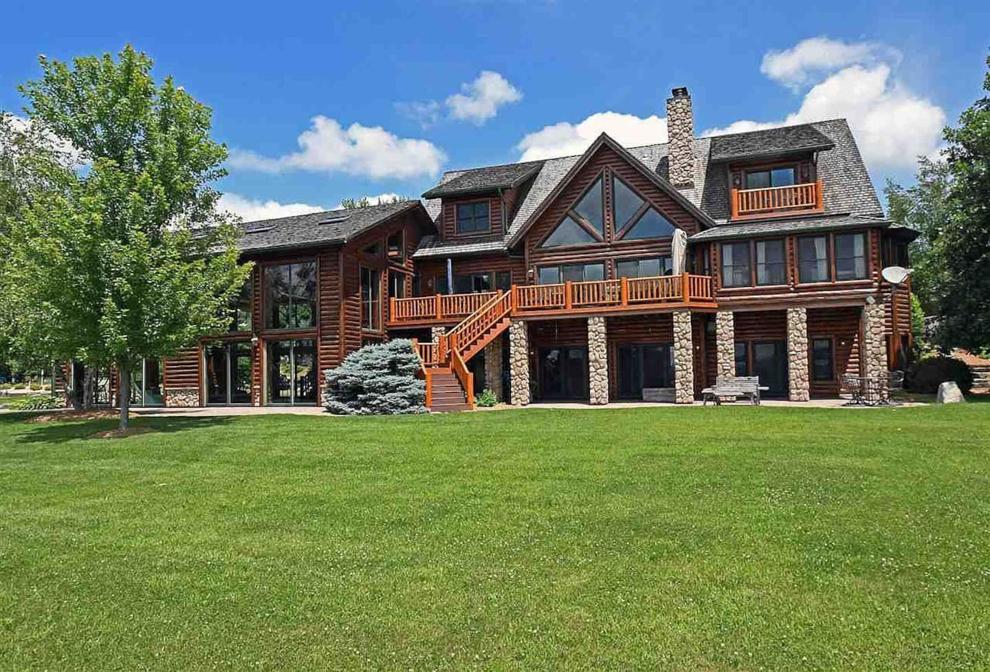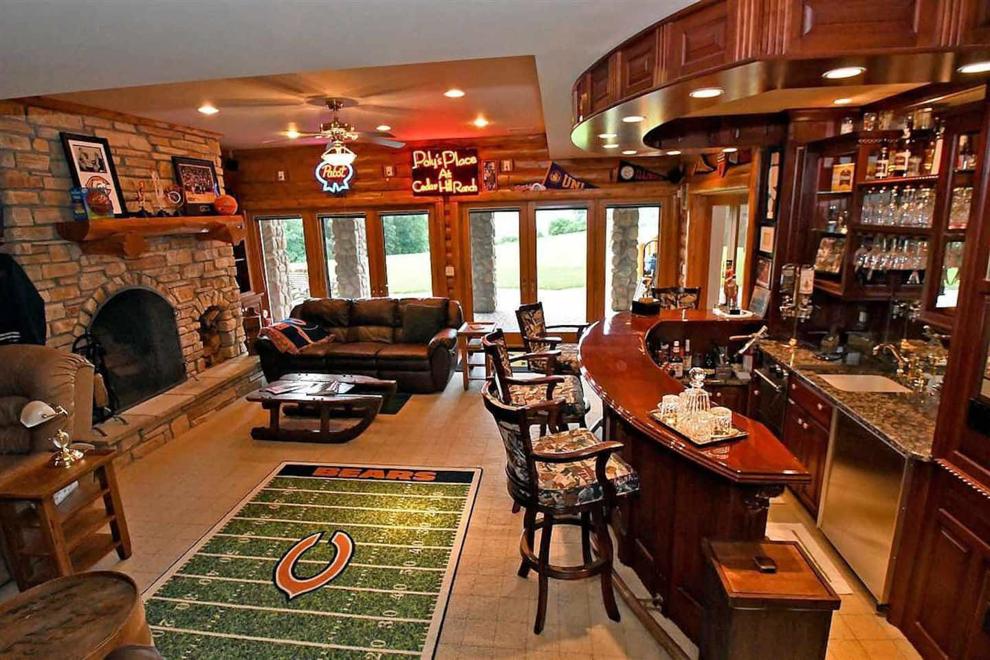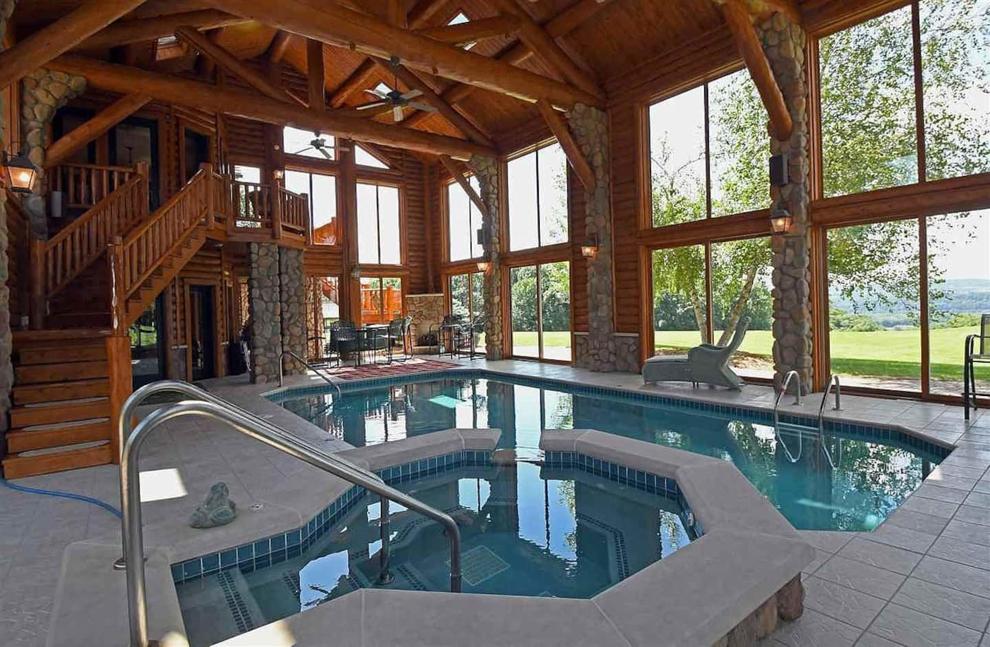 Bodacious barn basecamp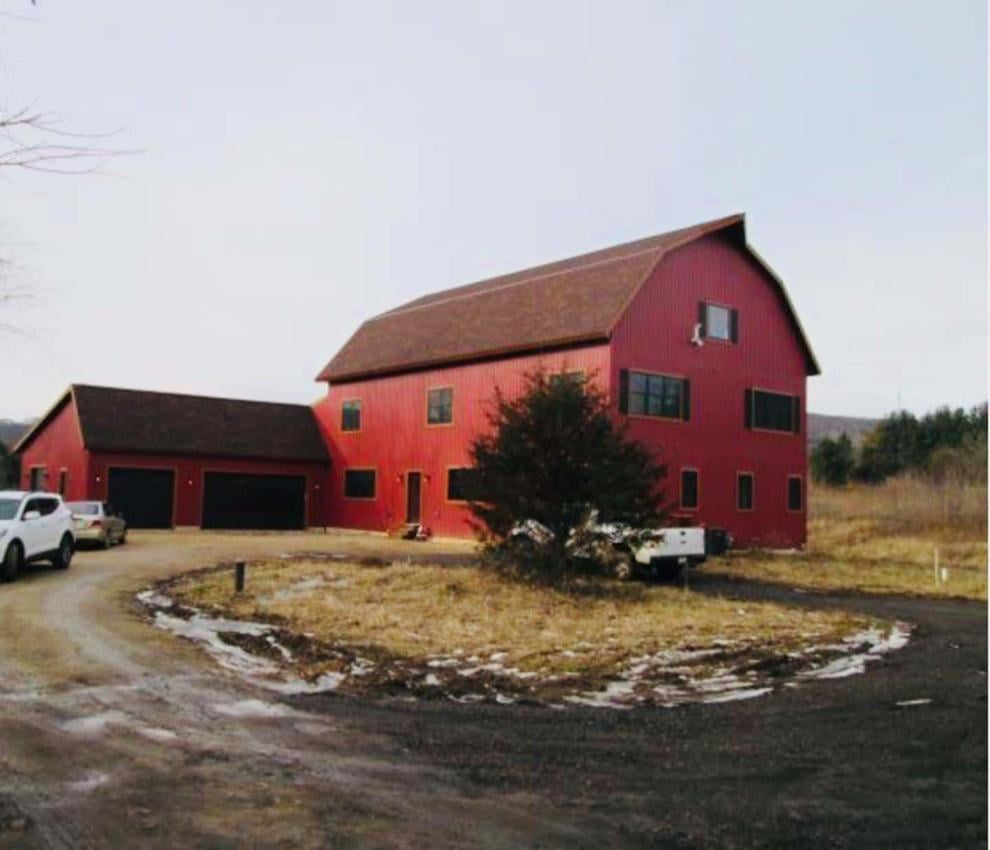 Some might say the beach-themed room complete with sand on the floor is a little too over the top, but when winter turns harsh in Wisconsin it may not sound so bad — especially with the hot tub. The fun elements don't stop there. This converted barn also features an indoor slide and game room with an arcade console and karaoke. Outside there's something for everyone, with Devil's Lake State Park and skiing and golfing at Devil's Head Resort just a few of the nearby options.
Location: Merrimac
How much: $796/night
Sleeps: 16+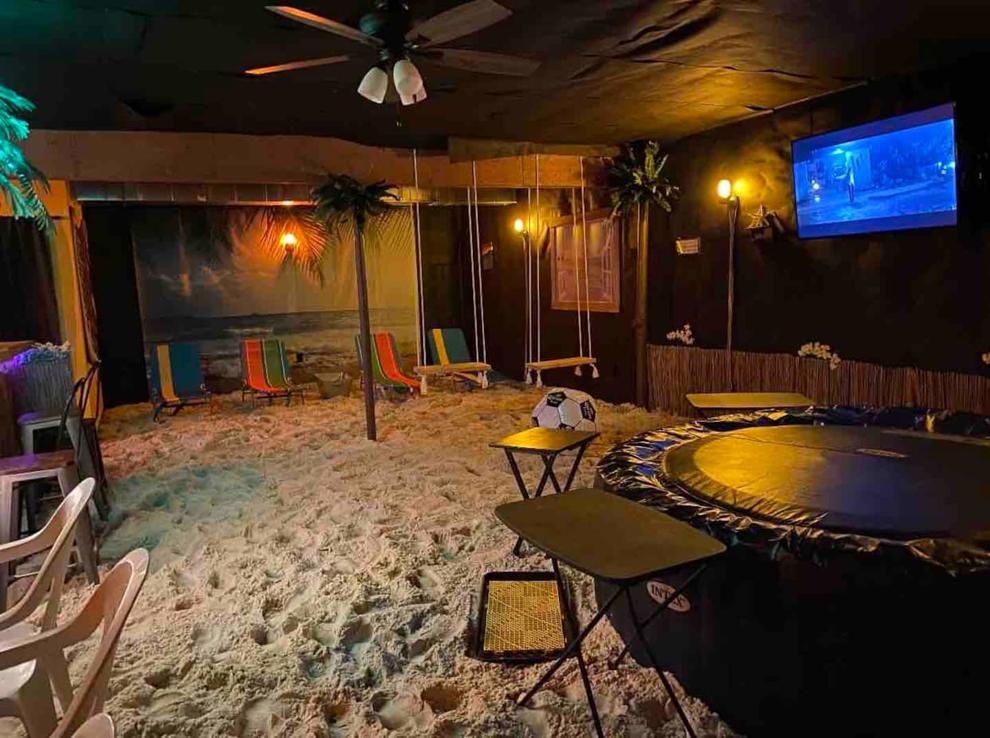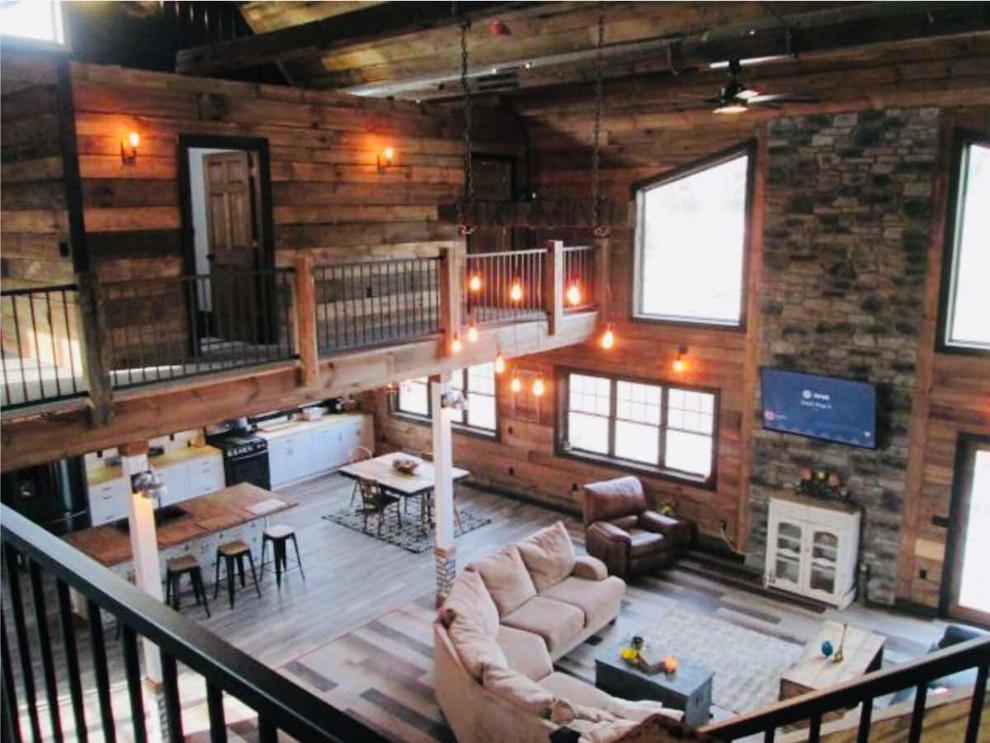 Perfectly peaceful perch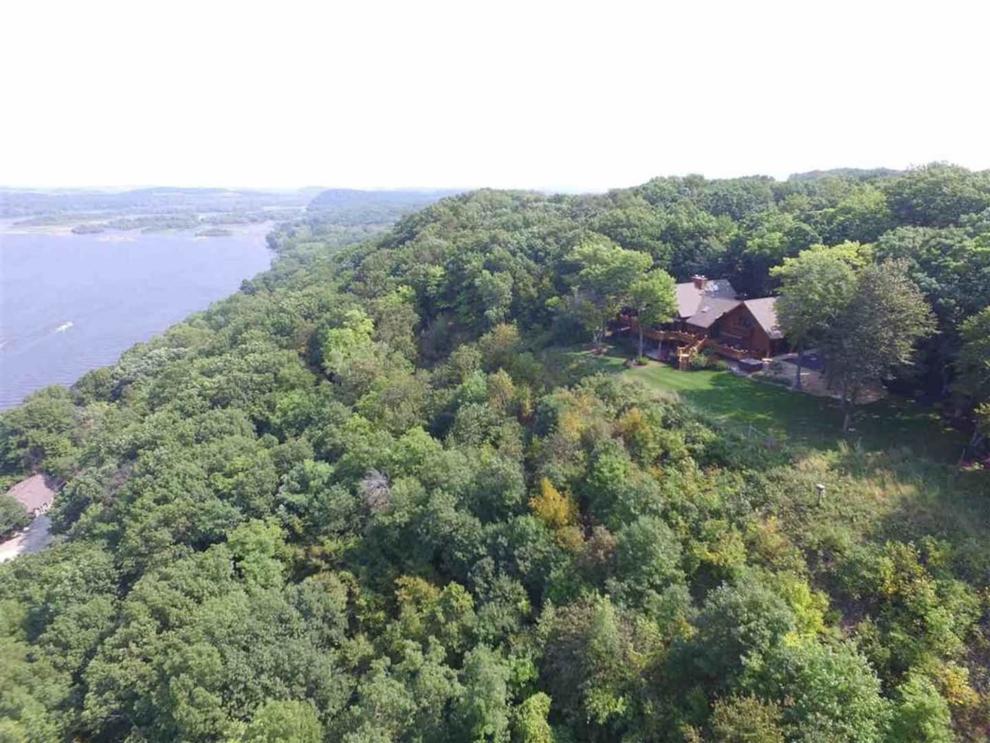 The views alone would make this property stand out, but it has even more to offer. With the listing stressing a strict no-party policy, this vacation house is more suited to a relaxing week of unwinding than a wild summer blowout. That said, the opportunities to get in some world-class relaxing are endless. The pool, outdoor fire pit and acres of woodland will help you slow down and appreciate those stunning bluff views even more. 
Location: Poynette
How much: $399
Sleeps: 8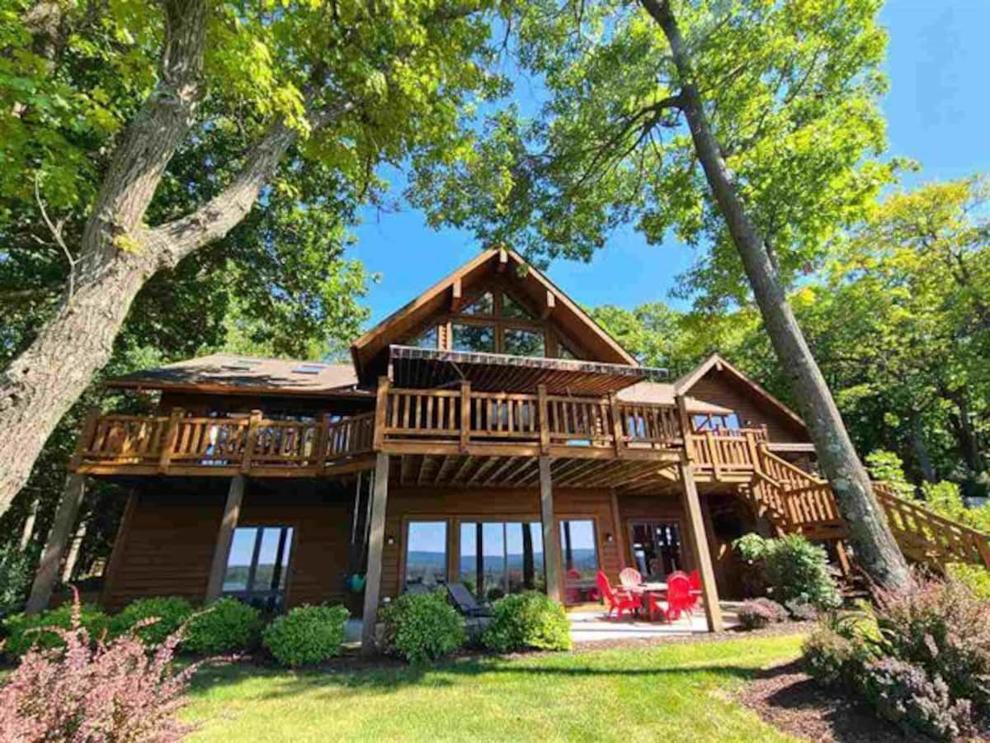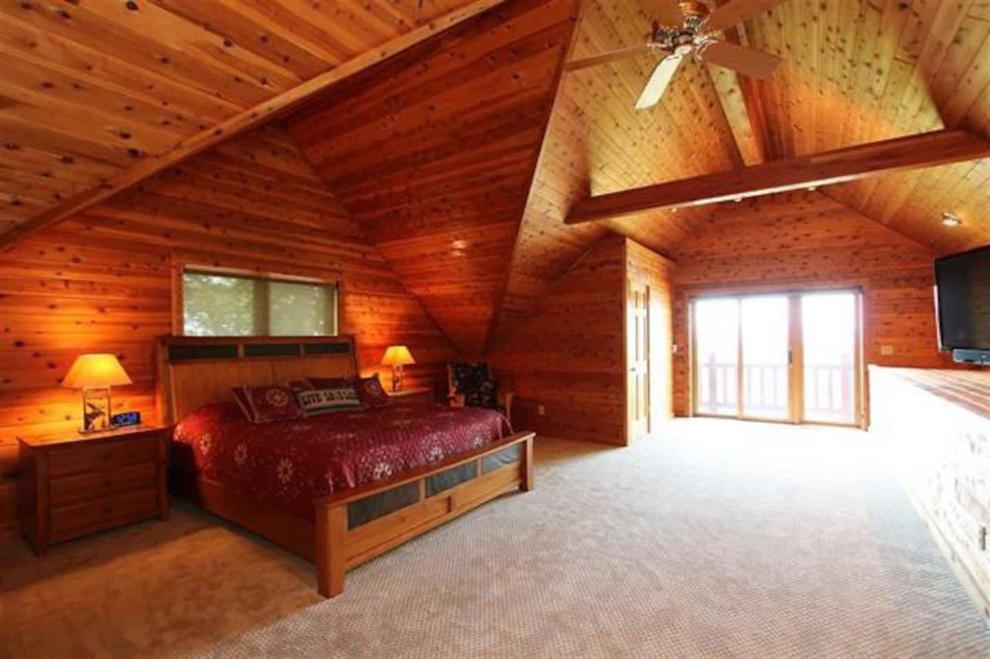 Classic cottage comfort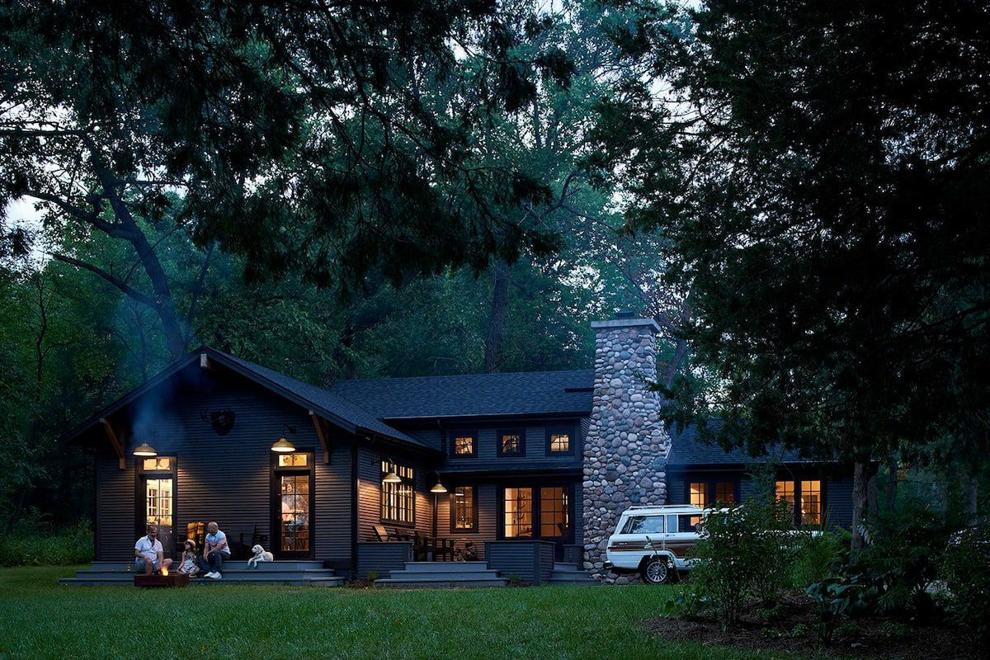 This renovated 1930s cabin overlooks Camp Wandawega, offering guests a chance to utilize the camp's common spaces when it's not hosting private events. The eclectic design of the home makes for a setting sure to impress all your social media followers still stuck at home. 
Location: Elkhorn
How much: $1,200
Sleeps: 6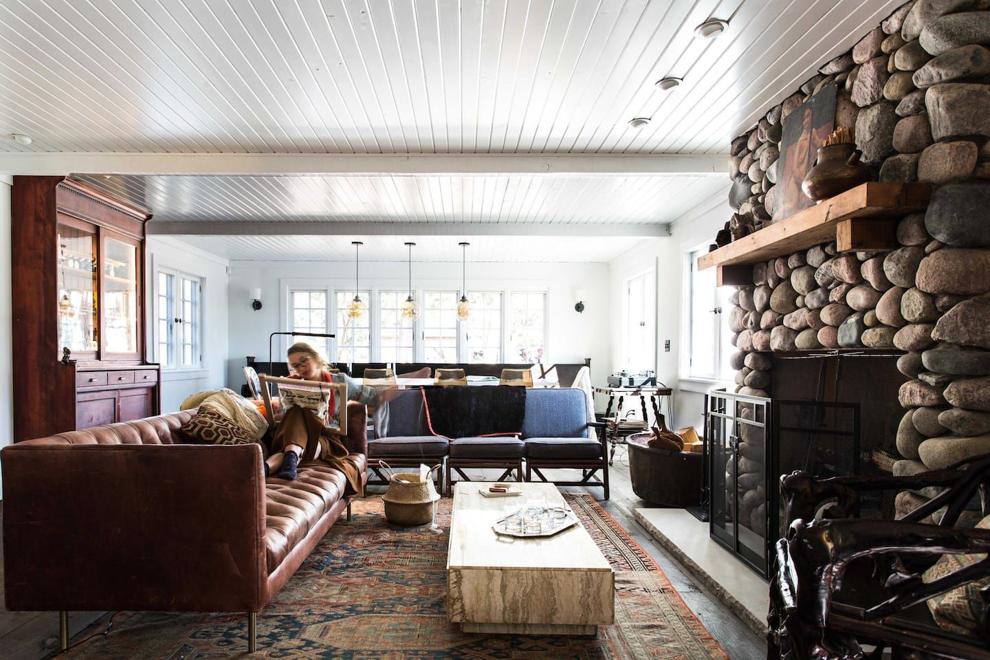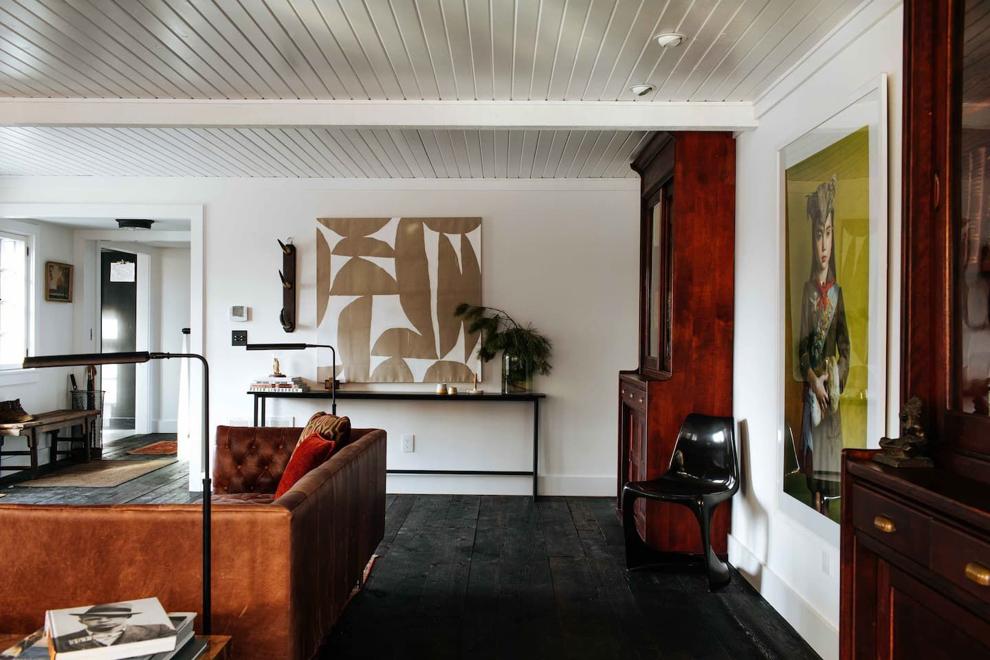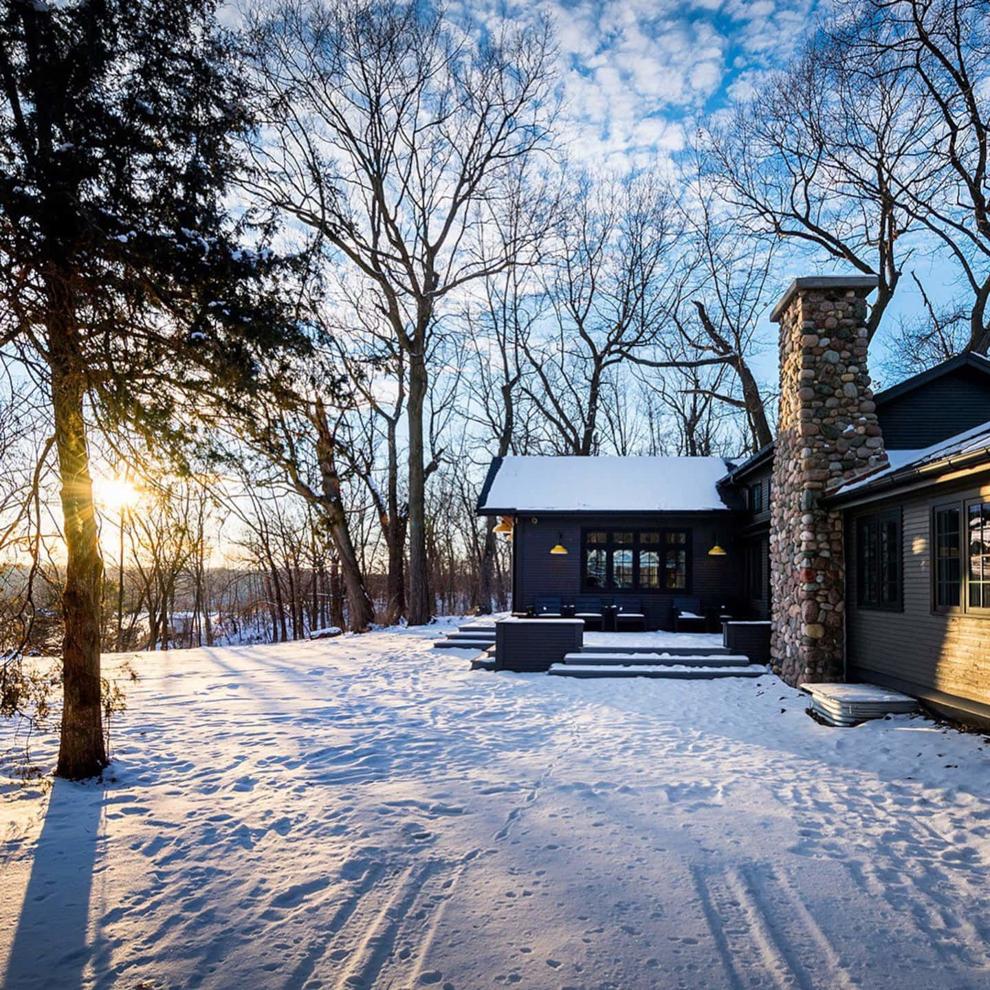 Secluded lakefront serenity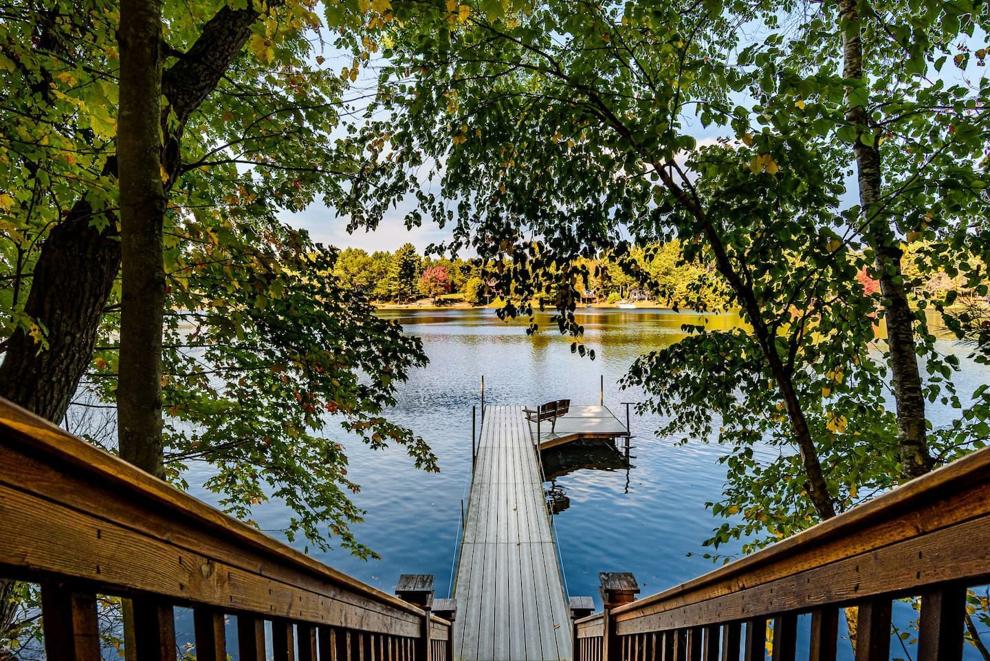 Sitting along a wooded lakefront, this is the quintessential cabin Up North. If you're going to hide out and binge watch the latest shows, why not do it in front of a wood-burning fireplace in a log cabin on a breathtaking lake? And it only gets better when the TV is shut off. The outdoor fire pit includes the fire wood, and the lake even has a sand-bottom swimming area — for when temps take a turn for the better. 
Location: Wild Rose
How much: $354
Sleeps: 12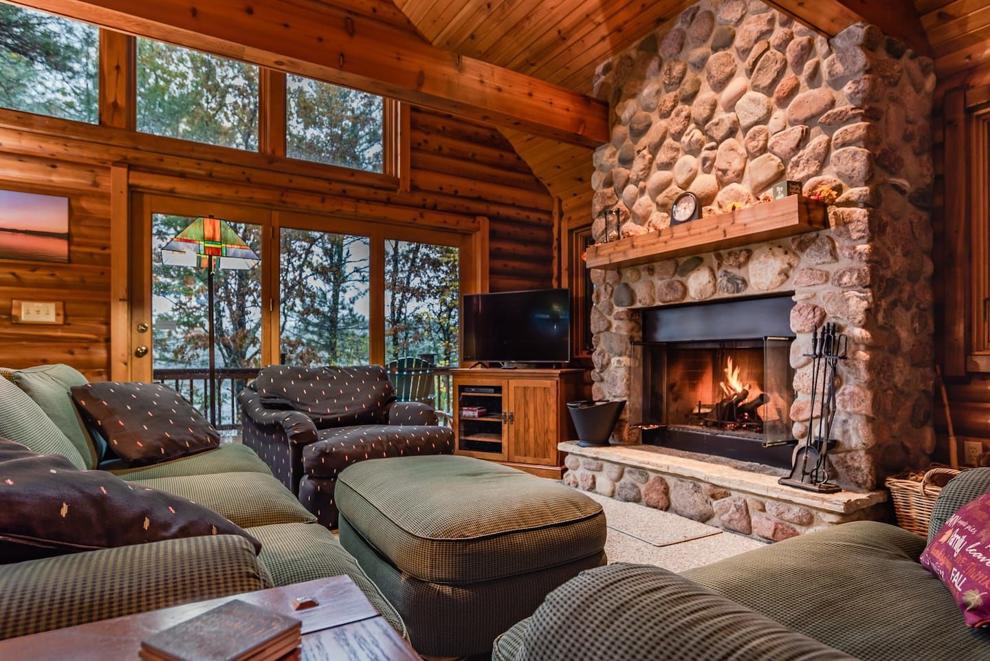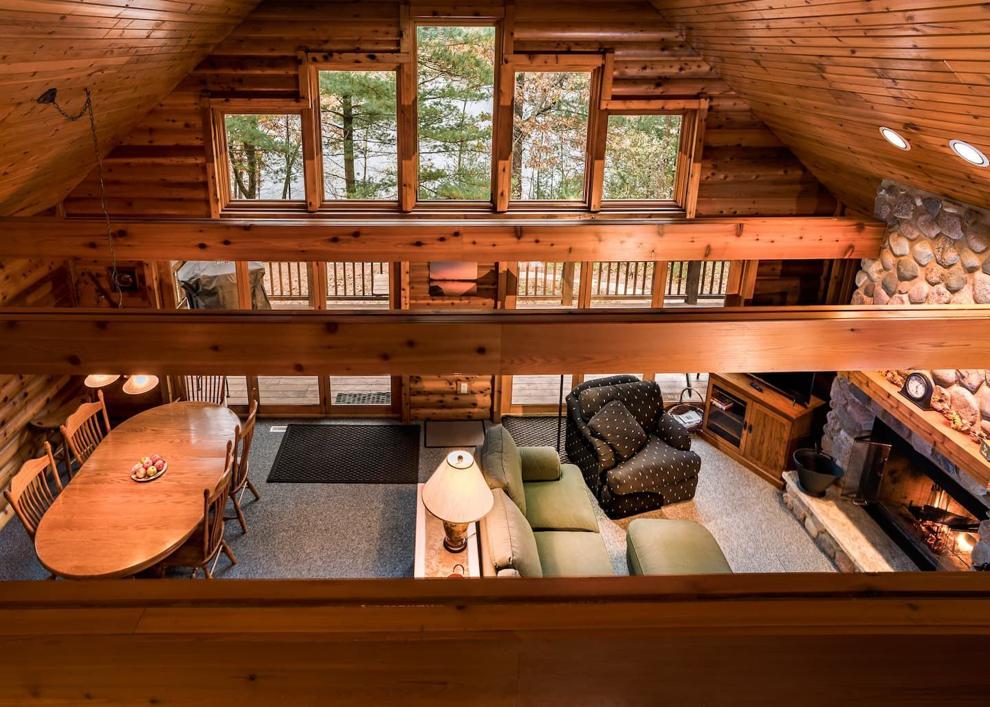 Water, water, everywhere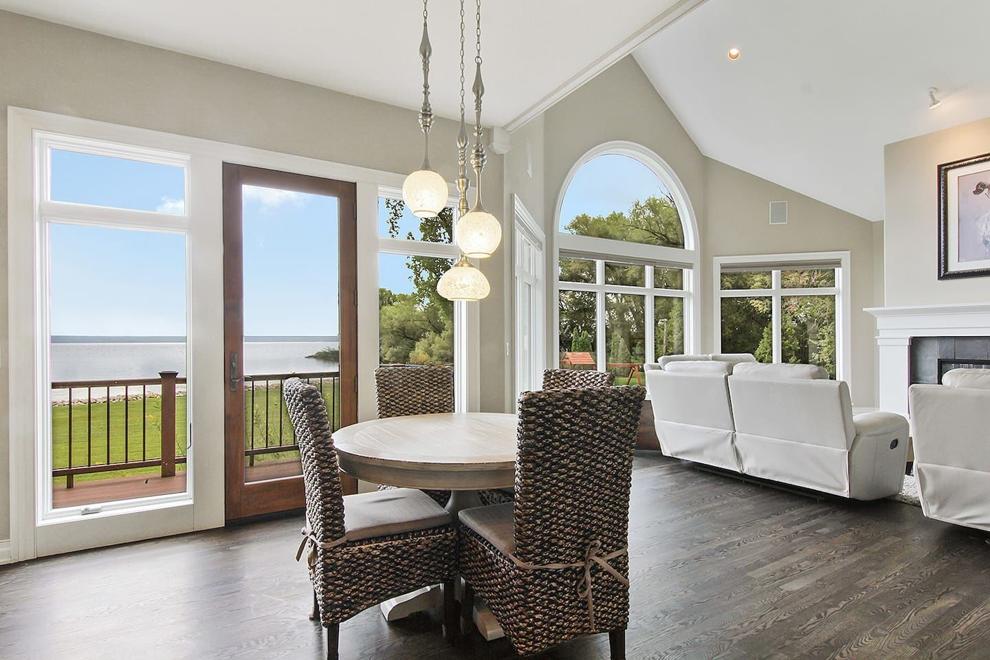 Touting its "stunning lake views from every room," this is a great house to gather with the family as Sunday dinner simmers on the stove. Regardless of the weather outside, everyone is sure to enjoy all the luxurious amenities. Even if the home gym goes unused, the downstairs TV area — with its fireplace, wet bar and spacious plush couch — will more than make up for it. 
Location: Fond du Lac
How much: $600 
Sleeps: 12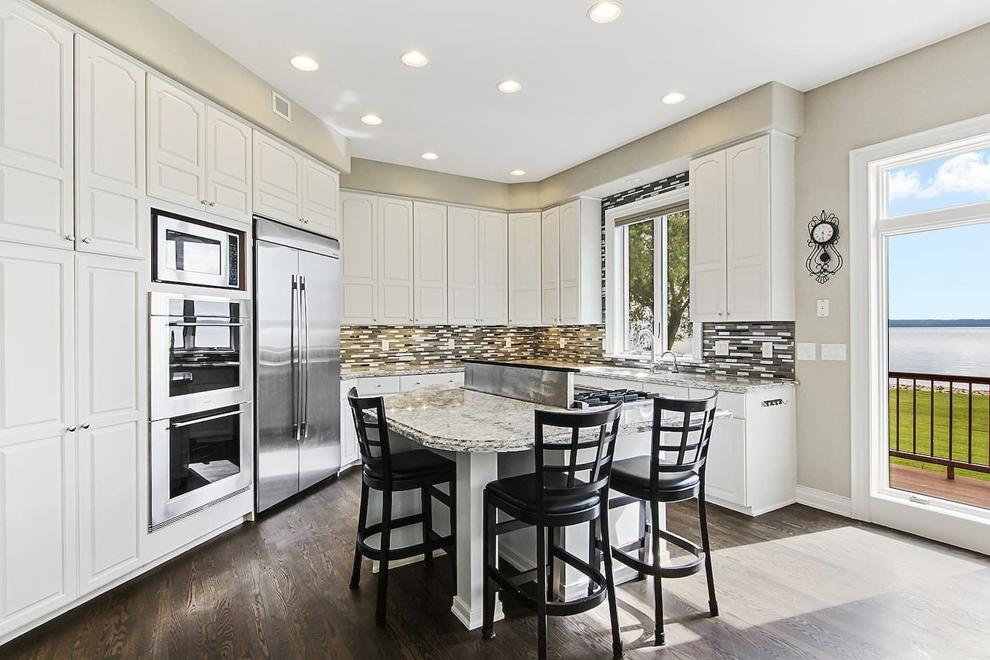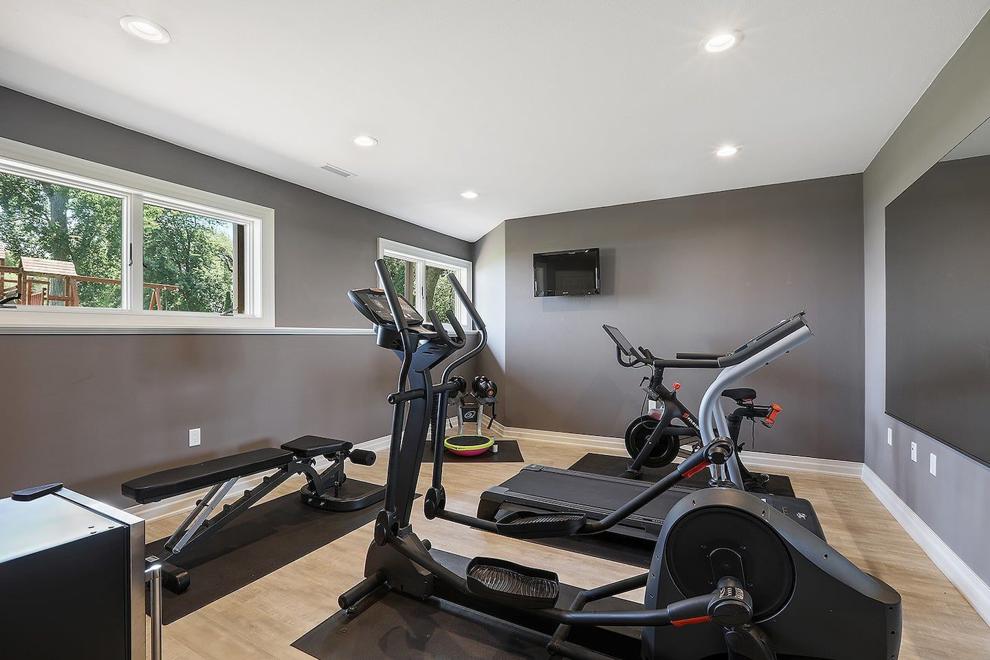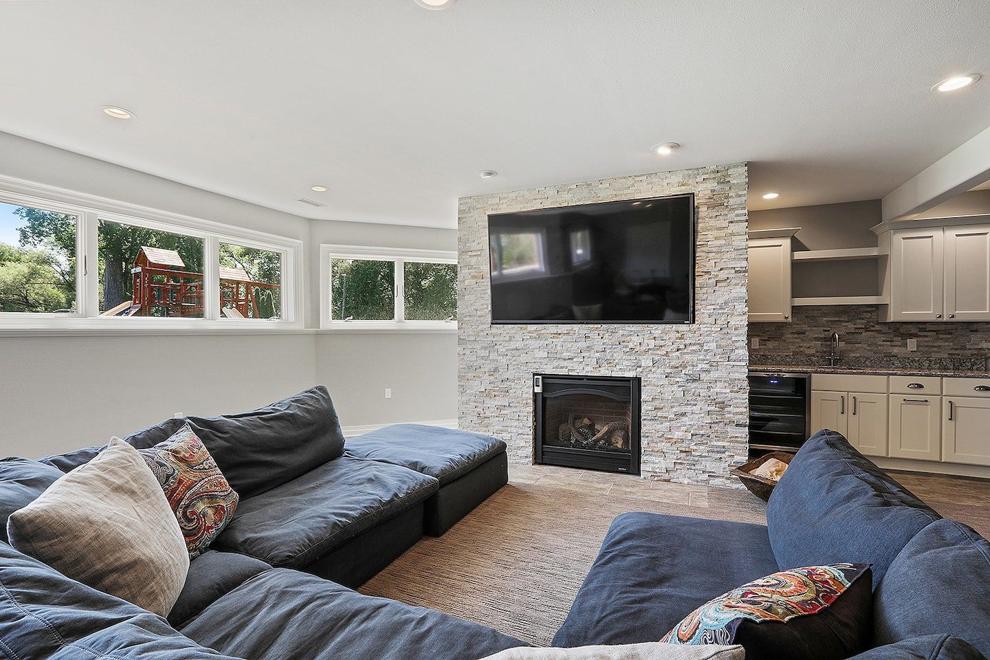 Quiet cabin retreat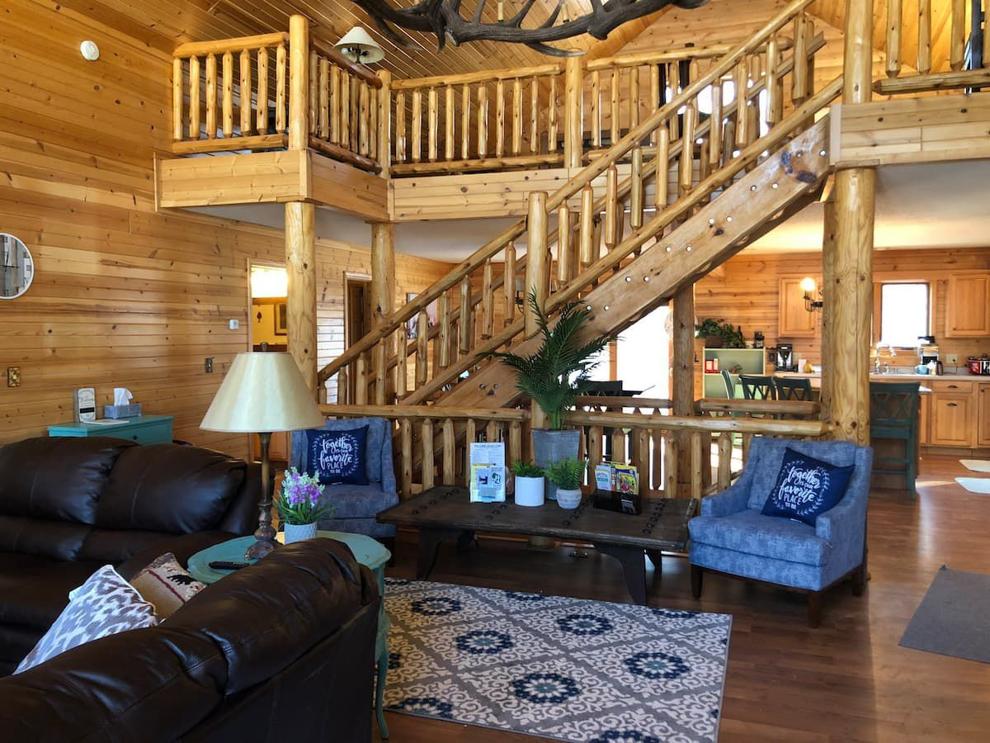 When you need to get the whole extended family together for a "quiet" return to nature you need lots of space — and lots of beds. This place checks both of those boxes and more, offering large groups what they need to get away together without going stir crazy. With a yard that includes two fire pits, a hot tub and walking tails, there is plenty of space to spread out. And if that doesn't work, you're just a half hour drive from the Dells. 
Location: New Lisbon
How much: $650
Sleeps: 16-30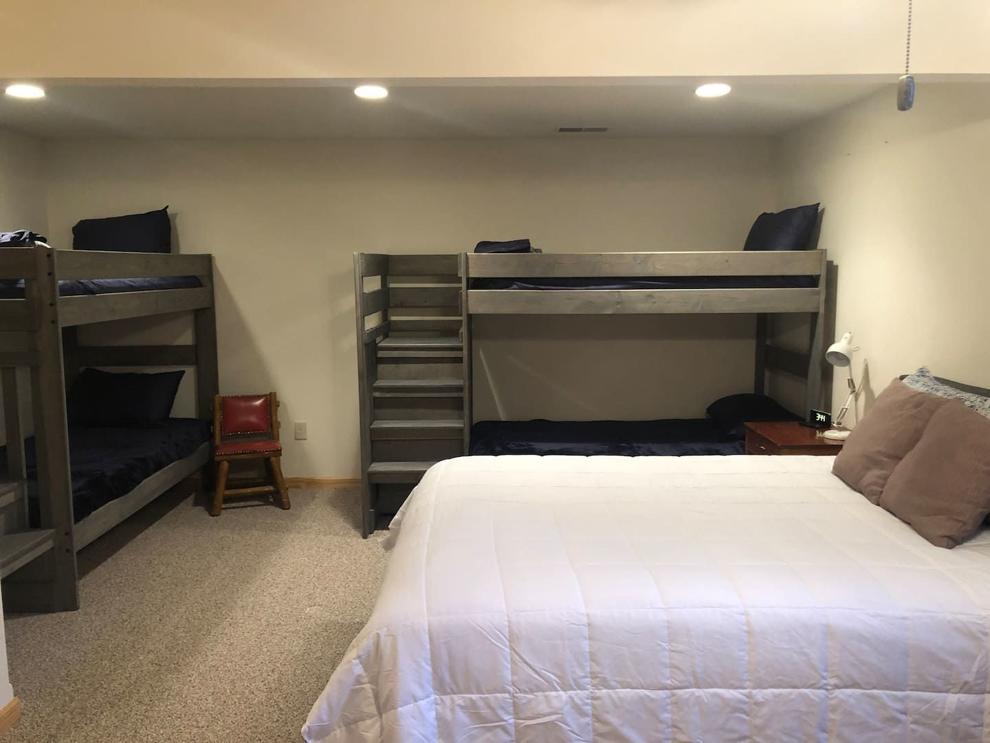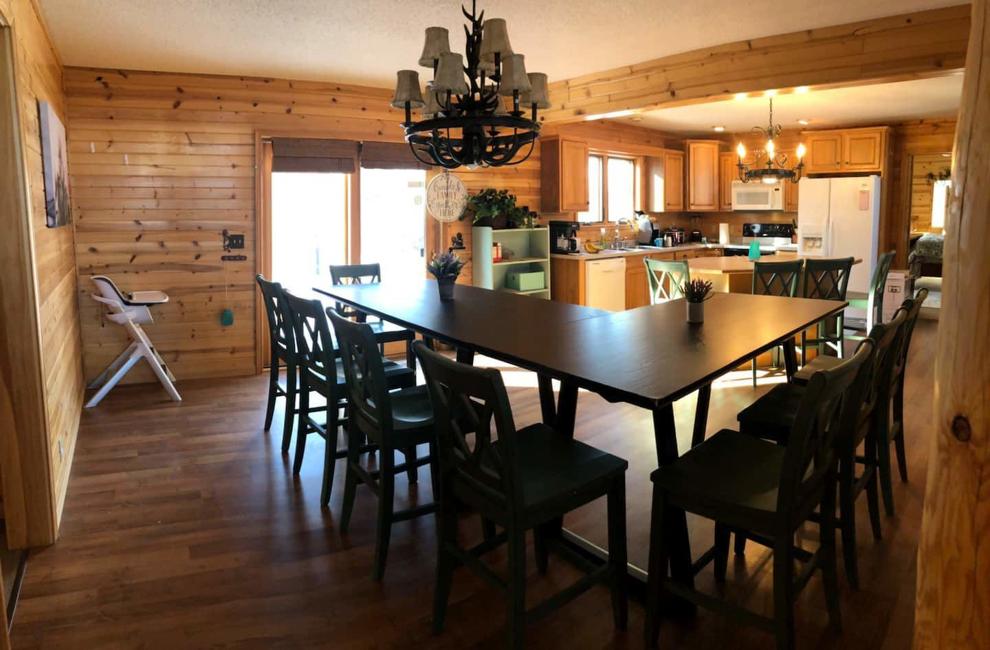 Fabulous farm life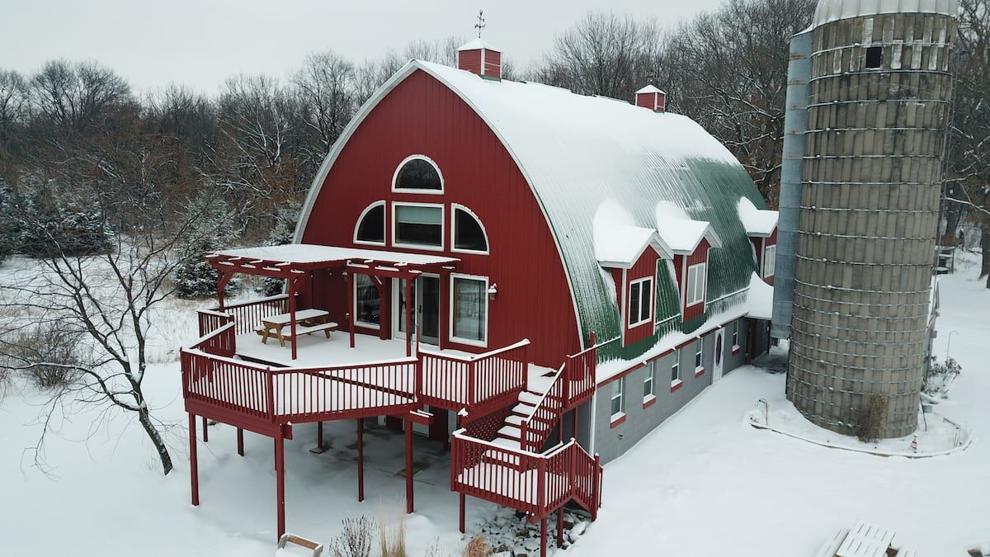 If the farm aesthetic is what you're looking for, your search is over. This dairy barn has been carefully renovated, offering all the comforts of a well-appointed home on the inside and the beauty of nature right out the front door. Take in the fresh air while catching a sunset from the large deck, exploring the path to nearby Mason Lake or just watching the kids run wild. 
Location: Briggsville
How much: $478
Sleeps: 16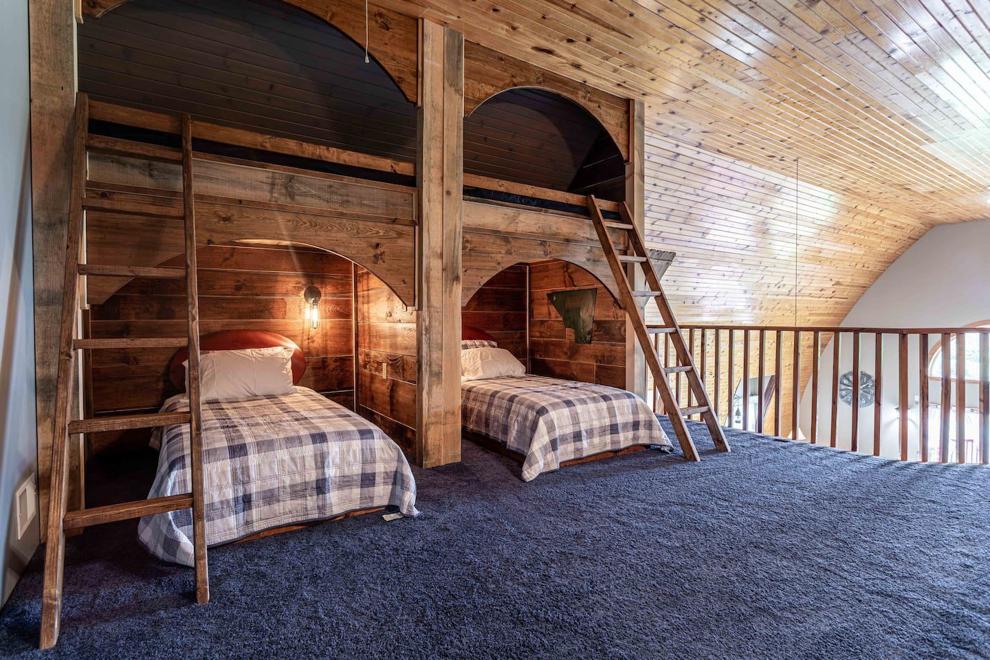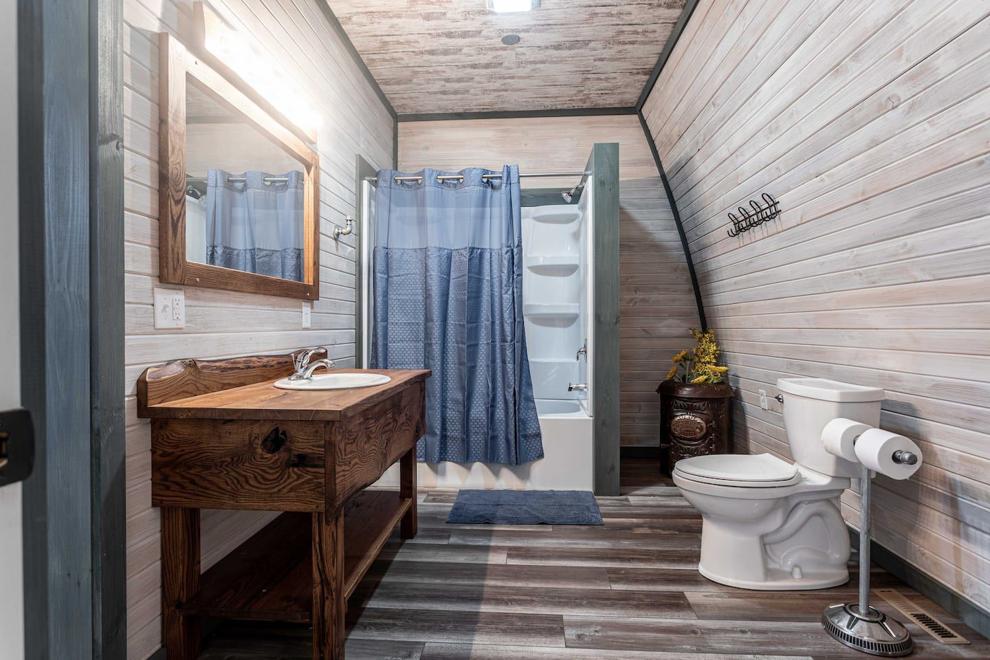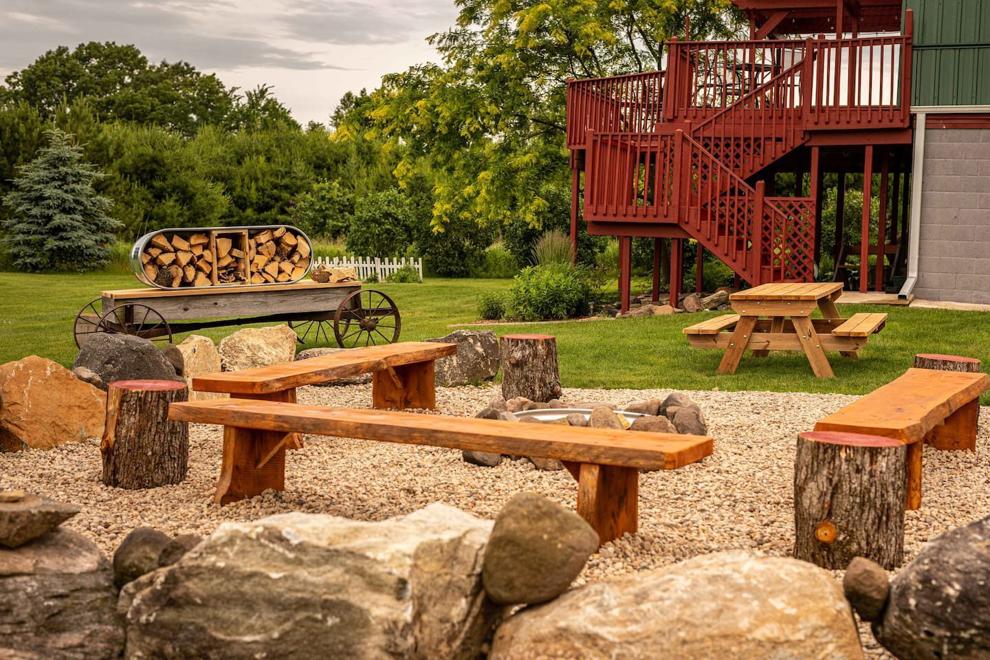 Summer daydreaming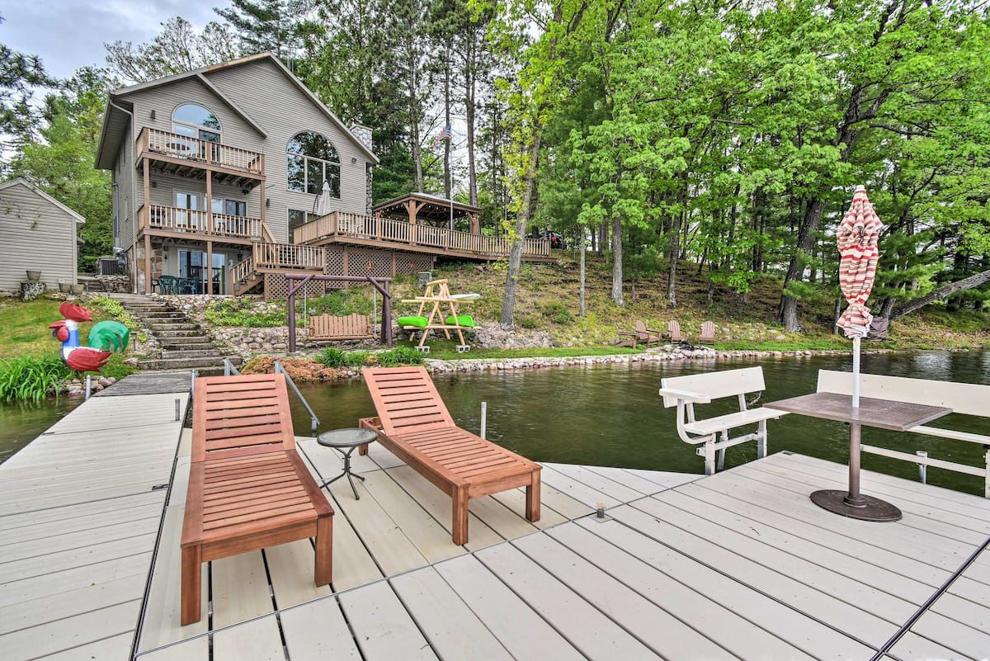 It can be hard to please everyone in the family when planning a vacation. Instead of fighting this year, just cave and go for this stunning lake house. Let the kids be as loud as they want as they argue in the game room. Instead of hovering, enjoy a glass of wine on the private master balcony. The arguments over who cheated and who said what can wait until dinner around the rustic table. 
Location: Waupaca
How much: $431
Sleeps: 14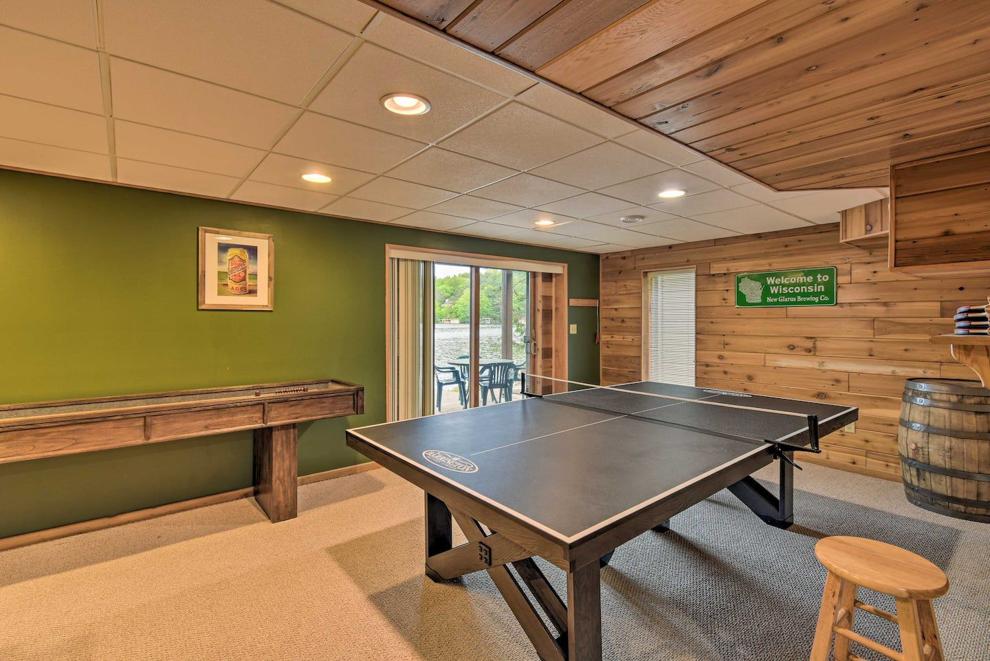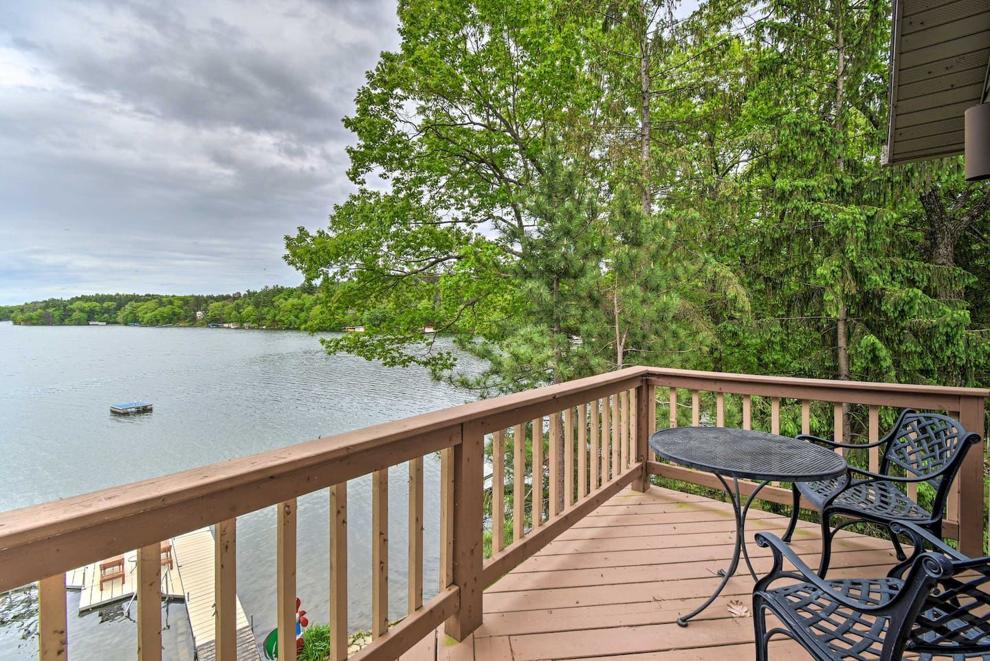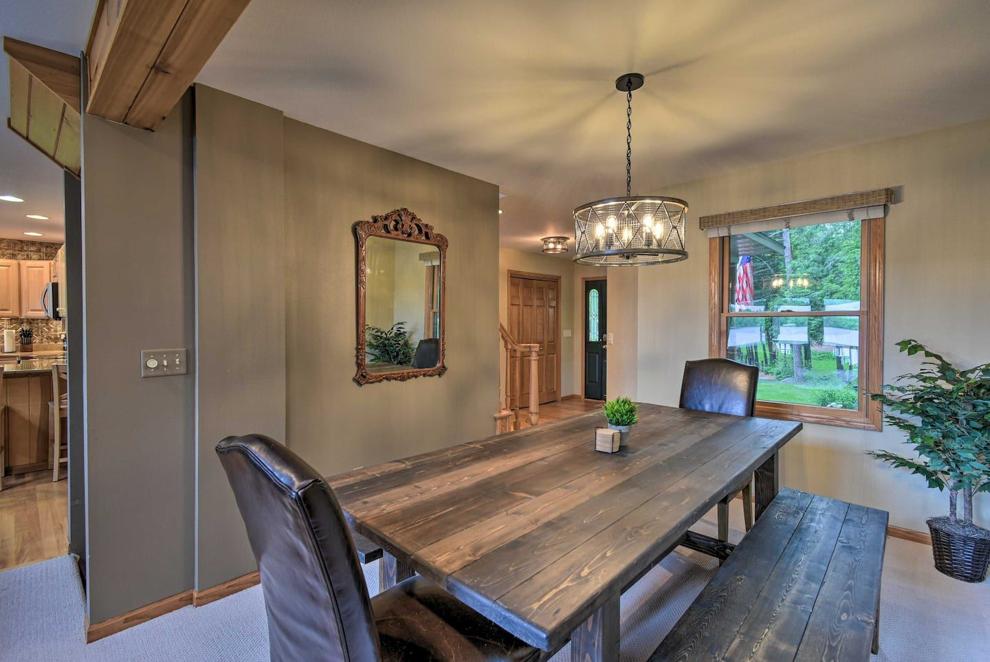 Rustic luxury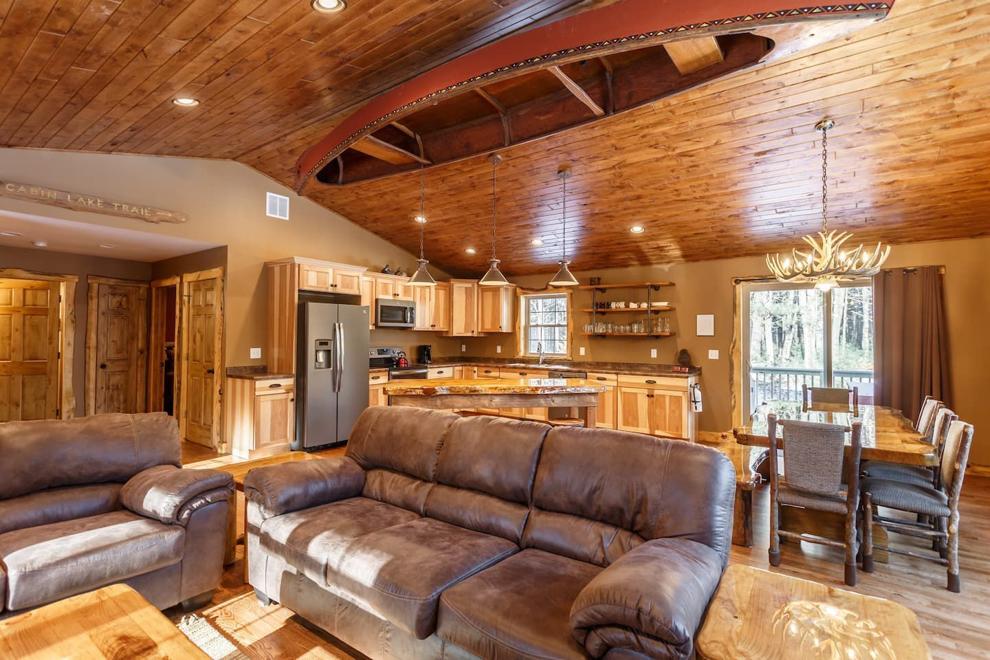 This house may have rustic features but it's far from an average hunting lodge. With stunning woodwork throughout, you'll know you're on vacation in this luxury cabin. The attention to detail is evident everywhere. From the canoe hanging from the ceiling to the stone fireplace and the gorgeous locally crafted wood furniture, a stay here is one your family won't soon forget. 
Location: Wisconsin Dells
How much: $422
Sleeps: 12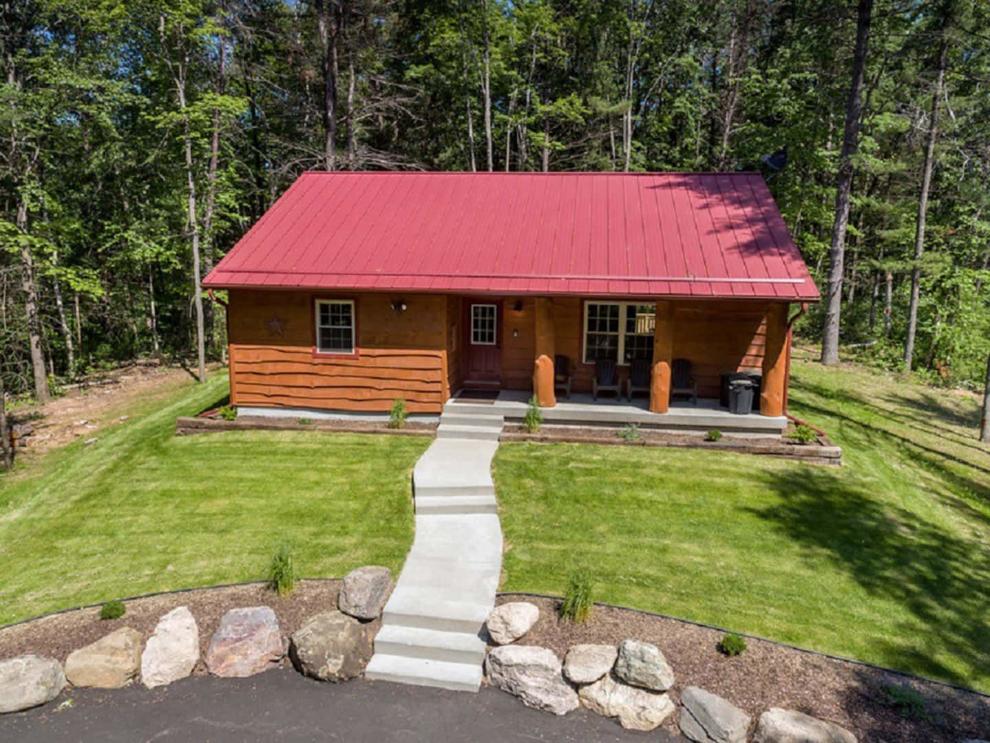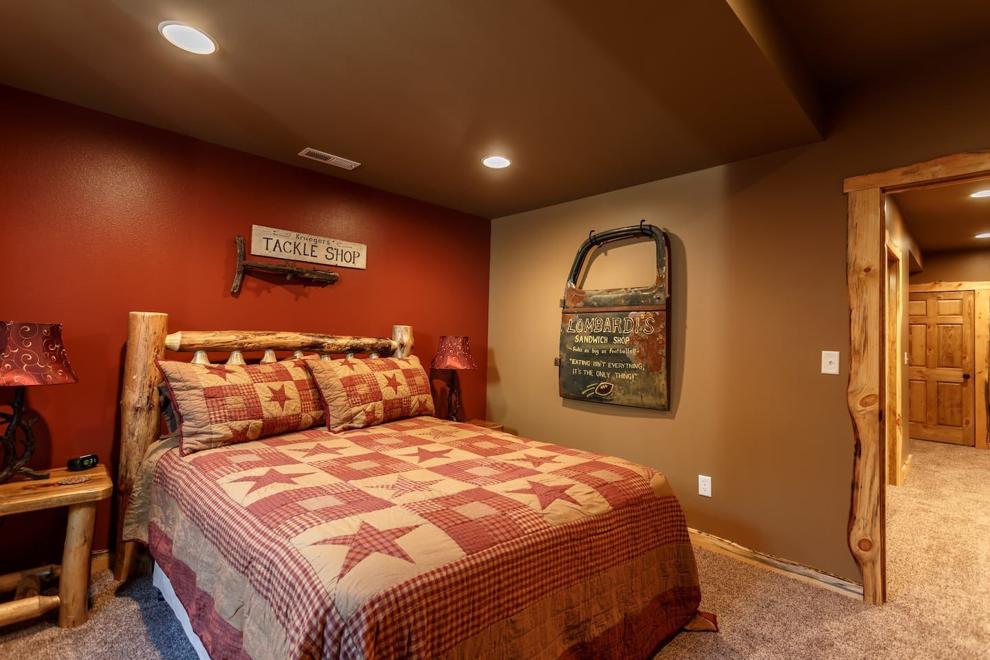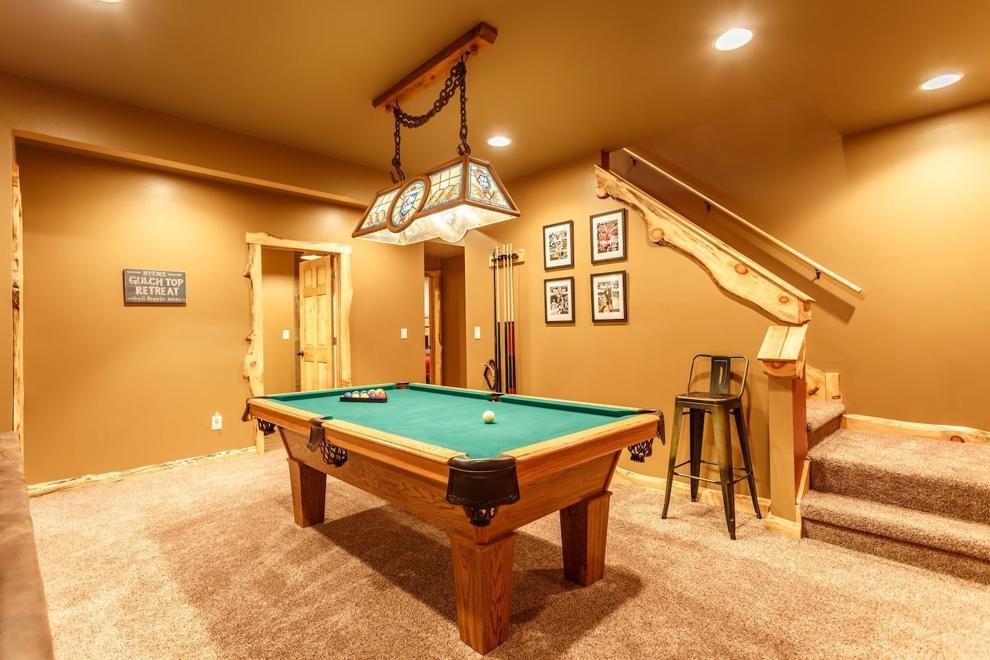 Historic architectural masterpiece
Built from legendary architect Frank Lloyd Wright's Life Magazine "Dream House" design from 1938, this house offers guests a chance to stay in a piece of design history. Experience first hand how Wright thought Americans could live, while also having access to all the natural wonders in the area. When winding down at the end of the day, take a seat in front of the vintage typewriter and let the inspiration flow. 
Location: Two Rivers
How much: $461
Sleeps: 6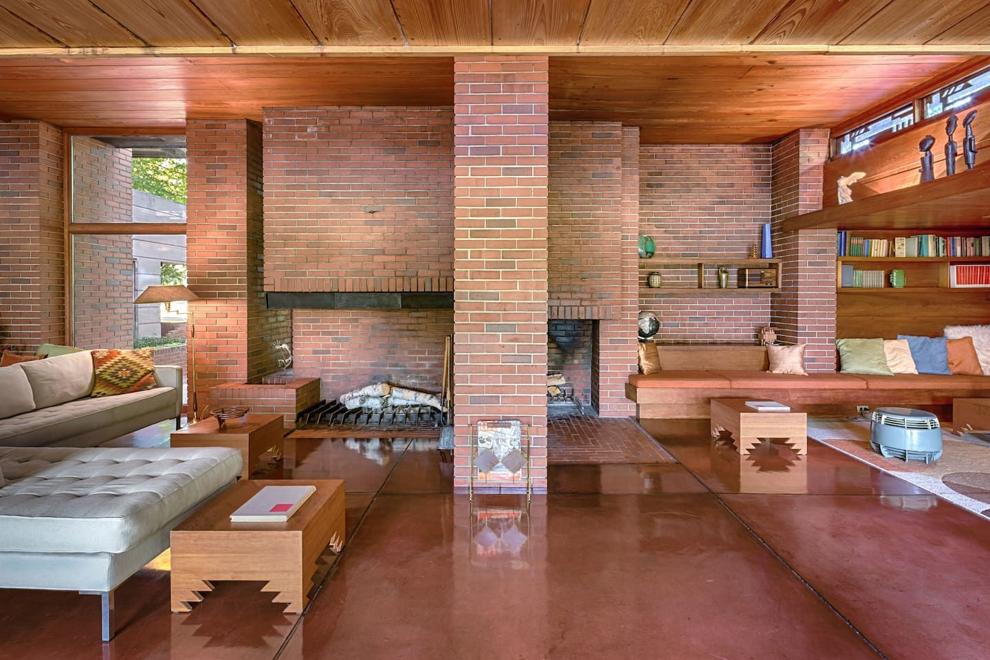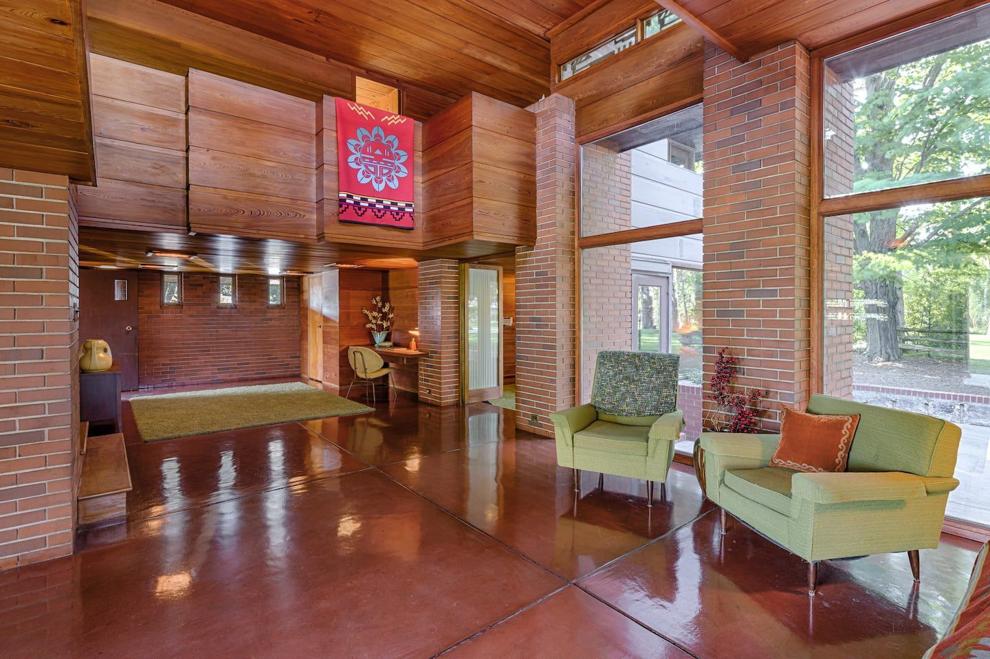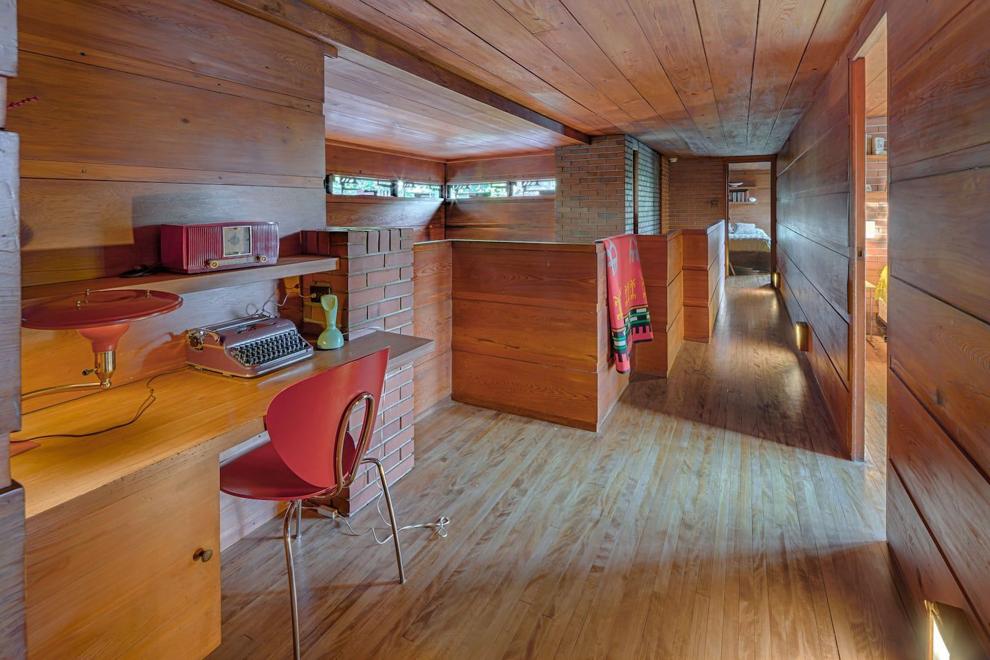 Peaceful porch life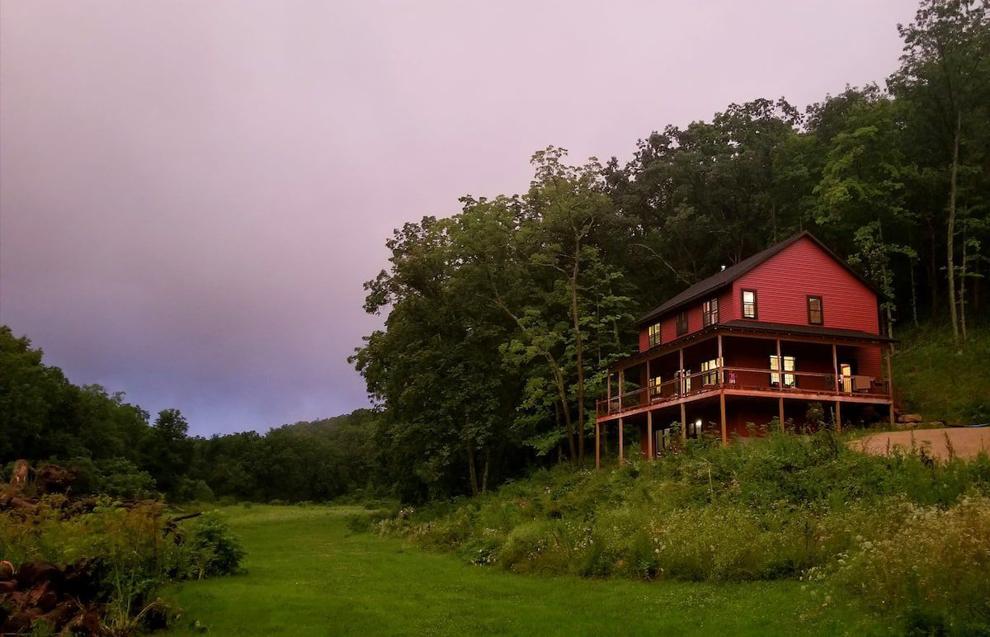 Nestled in an "idyllic valley," this 10-acre property has a stream, fire pit and plenty of woodland to explore. The wrap-around porch is a perfect spot to sip a cup of coffee and watch the grass grow. Built in 2016, the house has everything you need whether you're unplugging from the grid — or just working remotely. And for any fashion designers out there, this rental even comes complete with a sewing machine and dress form for when design inspiration strikes.
Location: Blue Mounds
How much: $550
Sleeps: 8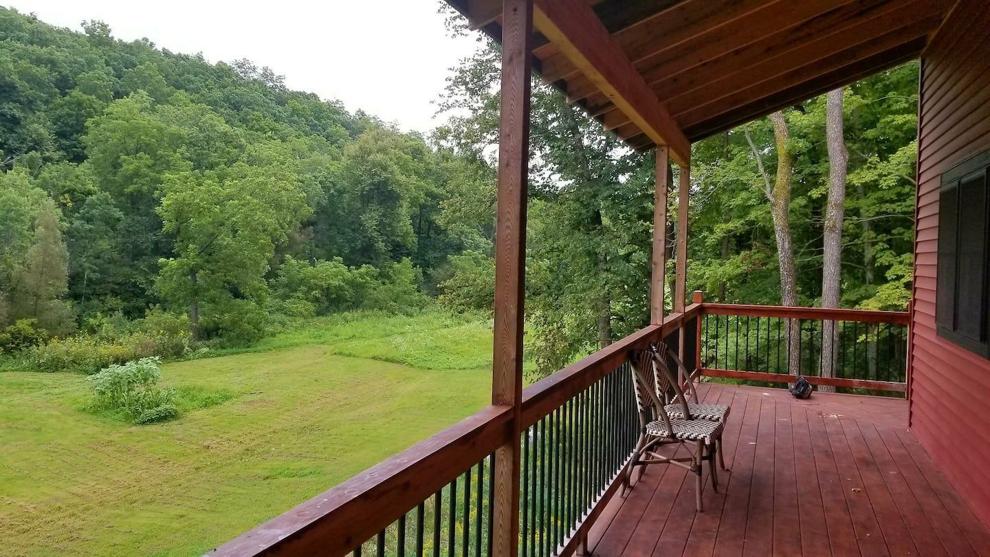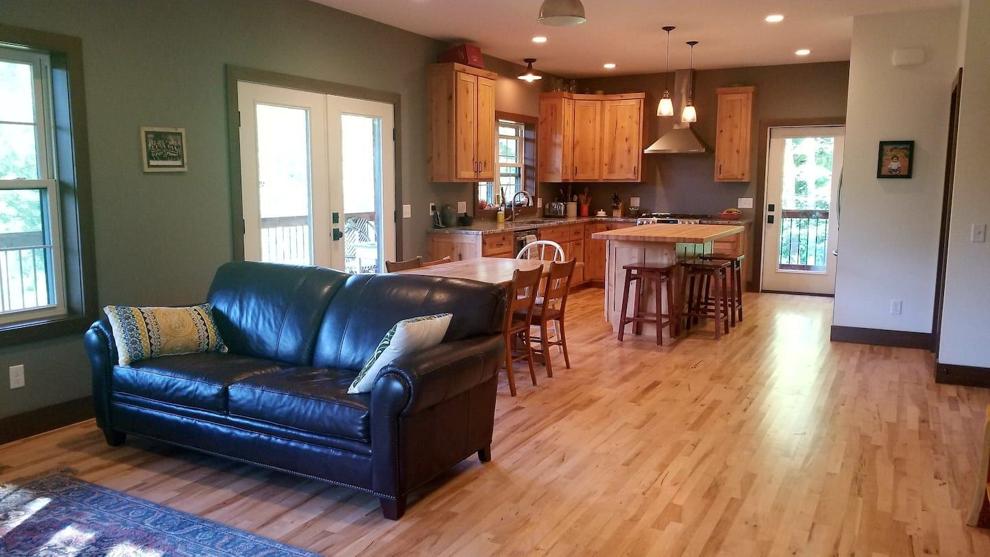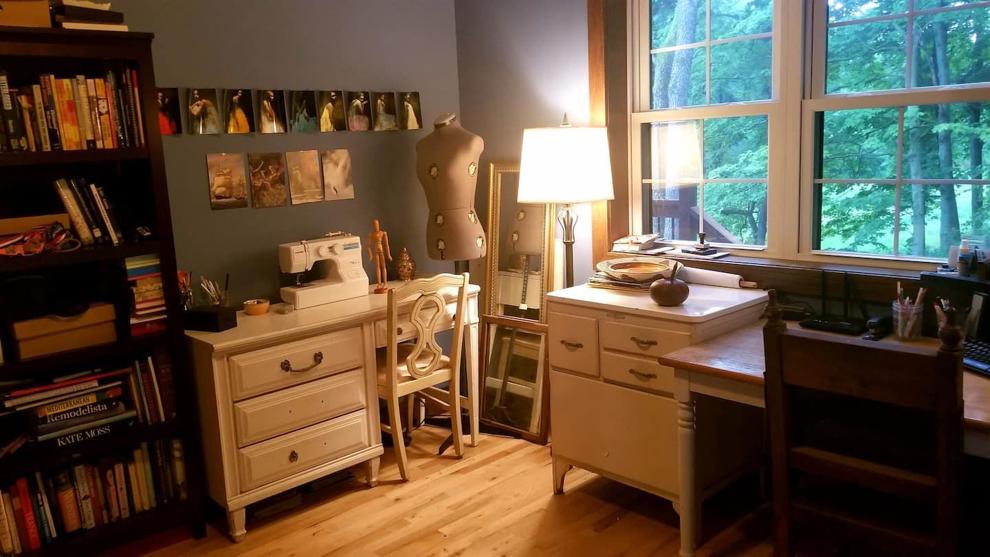 Simple but spectacular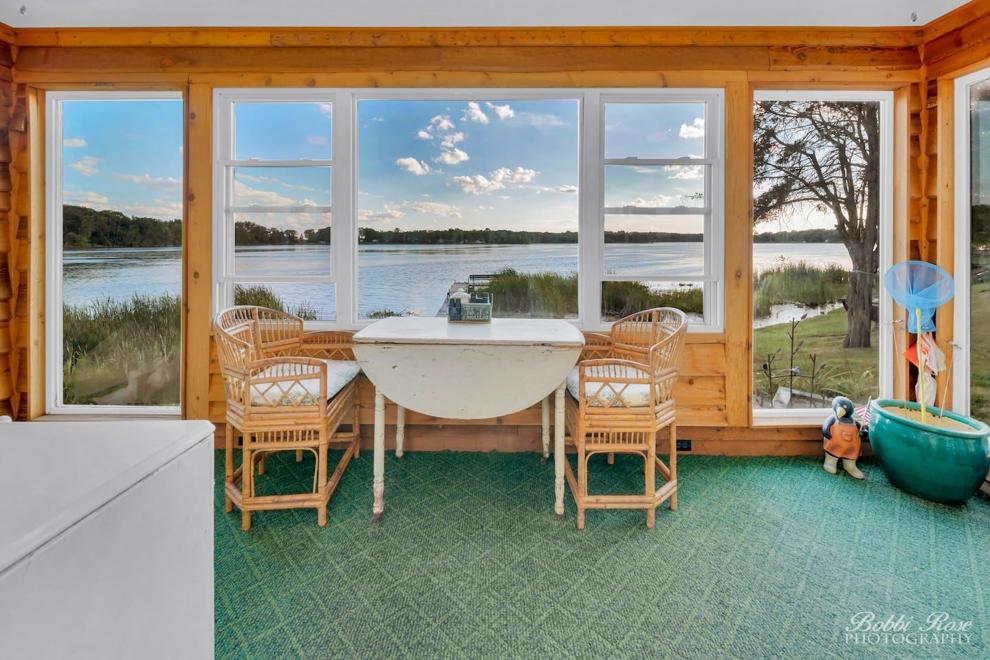 When it comes to vacation rentals, bigger is not always better. This cozy lakefront cottage is a textbook example of less is more. A perfect base camp for ice fishing, you can spot your tip-ups while staying warm and sipping your coffee in the house. It's not just ice fishing, with plenty of activities available in the area this diminutive house is big enough to gather to revel in the day's fun while planning the next adventure.  
Location: Elkhorn
How much: $275
Sleeps: 6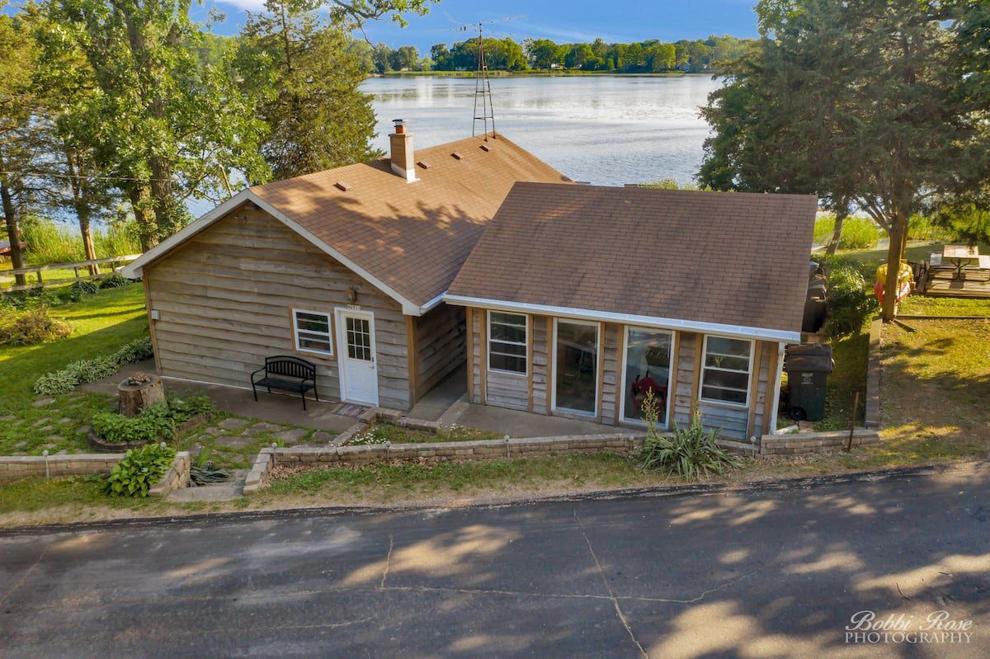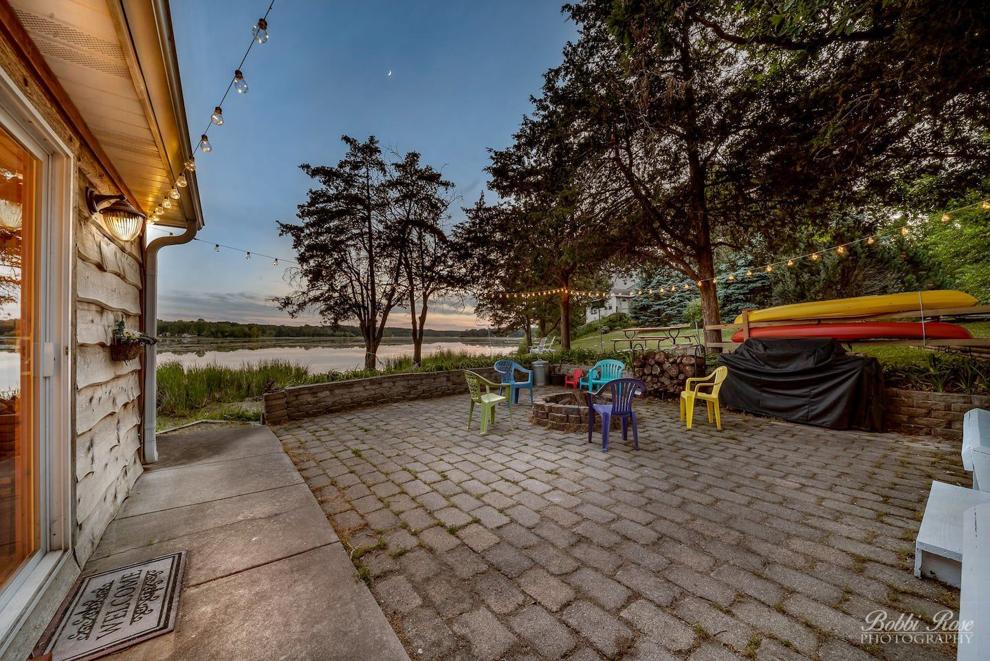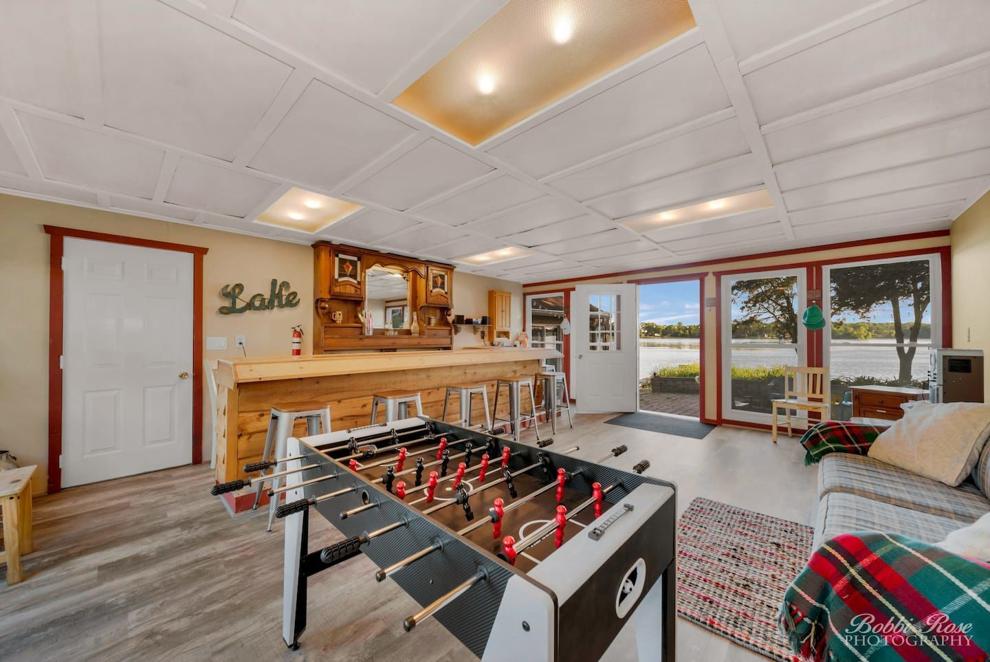 A-frame fantasy
There's an undeniable charm of A-frame chalets, instantly transporting the visitor to a different world. This property is perfectly tailored to getting away from everyday life and slowing down. With a porch that gives you a front-row seat to spectacular views it will be easy to catch your breath and leave your troubles at home. And the kids are sure to get a kick out of the eagle's nest, and the privacy afforded by its series of staircases. 
Location: Wisconsin Dells
How much: $294
Sleeps: 12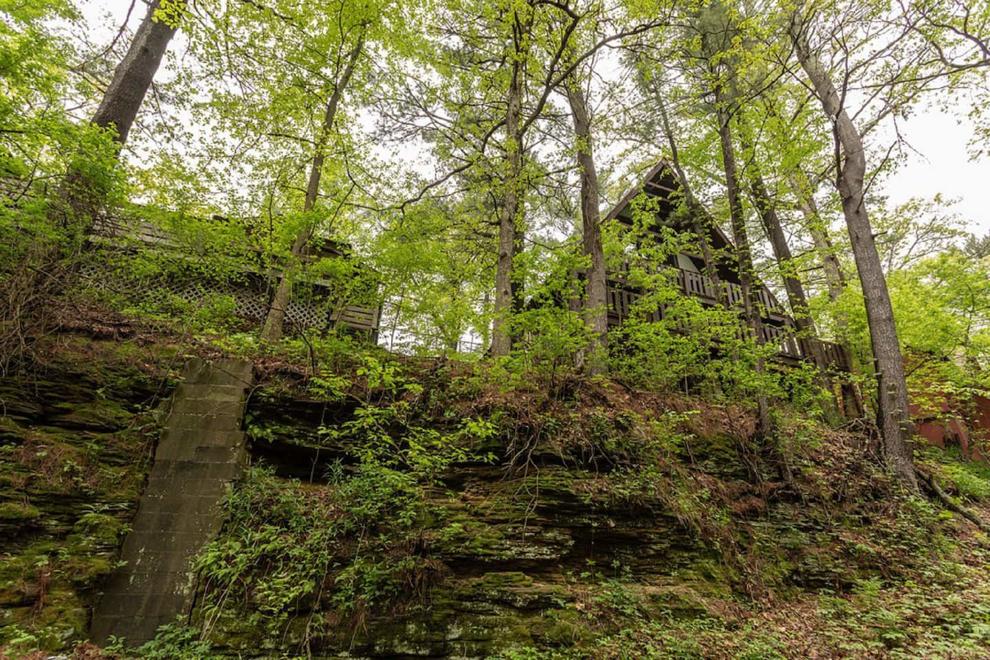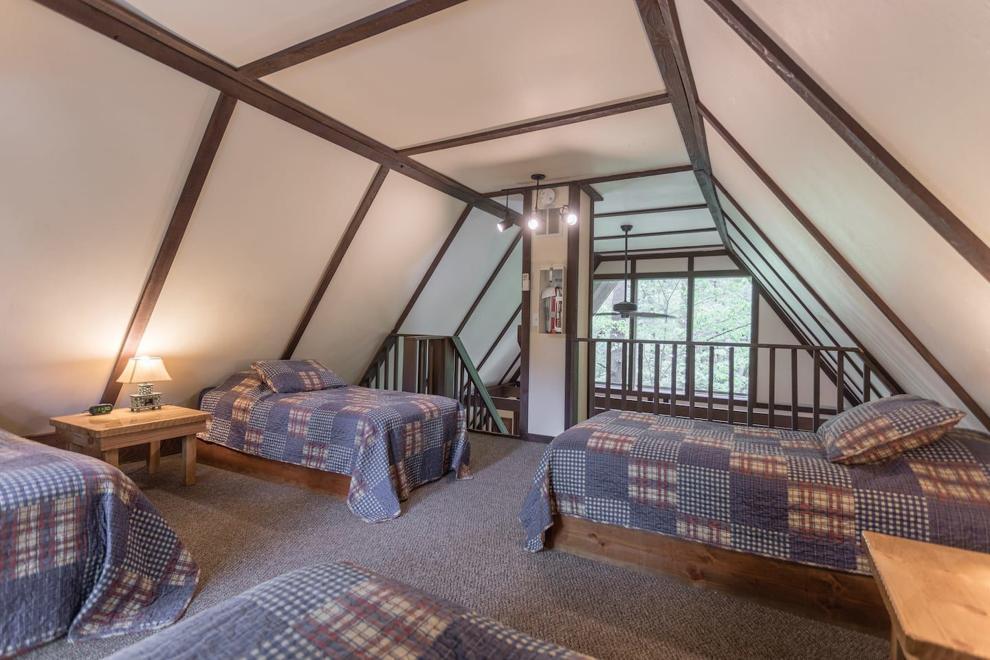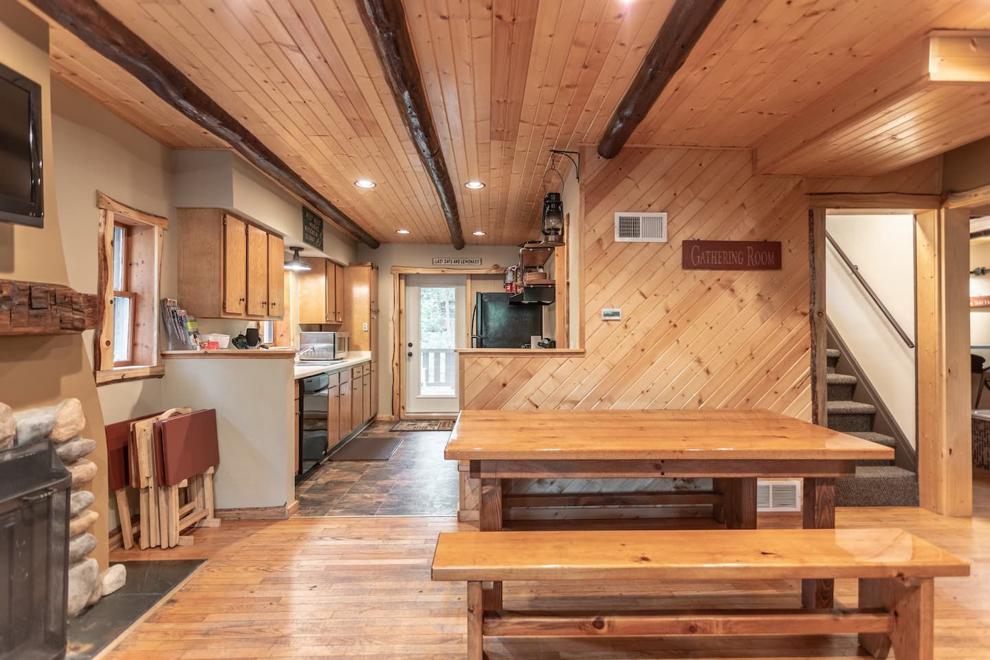 Nestled in nature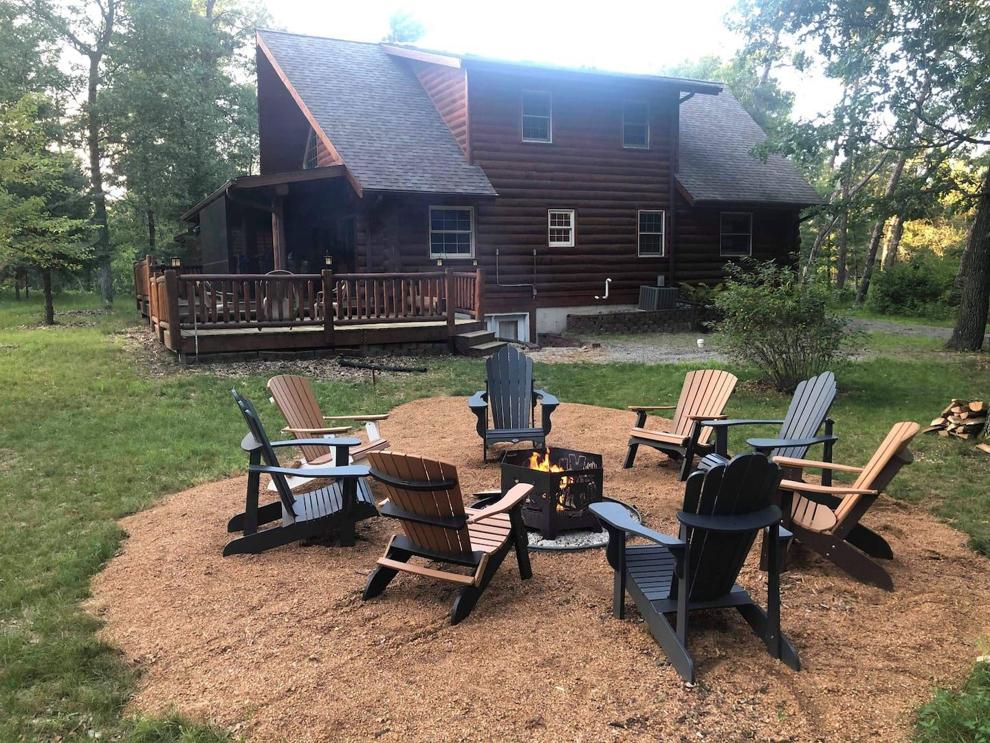 While on the outside it may appear to be a bare-bones cabin, this rental features luxurious amenities from top to bottom. From the high-end kitchen to the massive living space and rustic bedrooms, this home has everything you need for a getaway to remember. The cherry on top is the lower-level entertainment room, complete with a casino-style gaming table. 
Location: Nekoosa
How much: $393
Sleeps: 8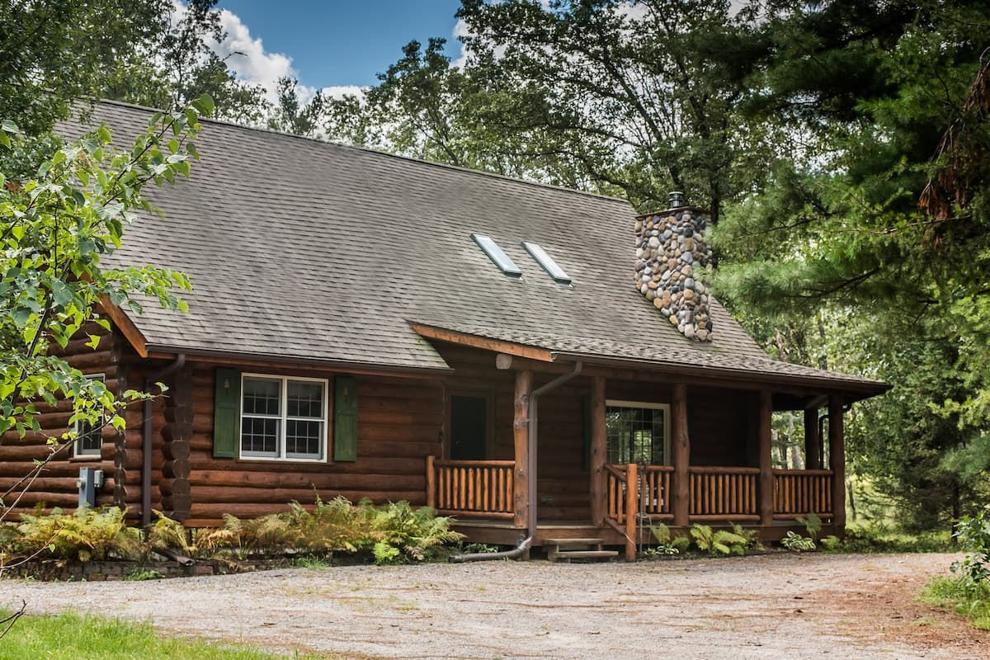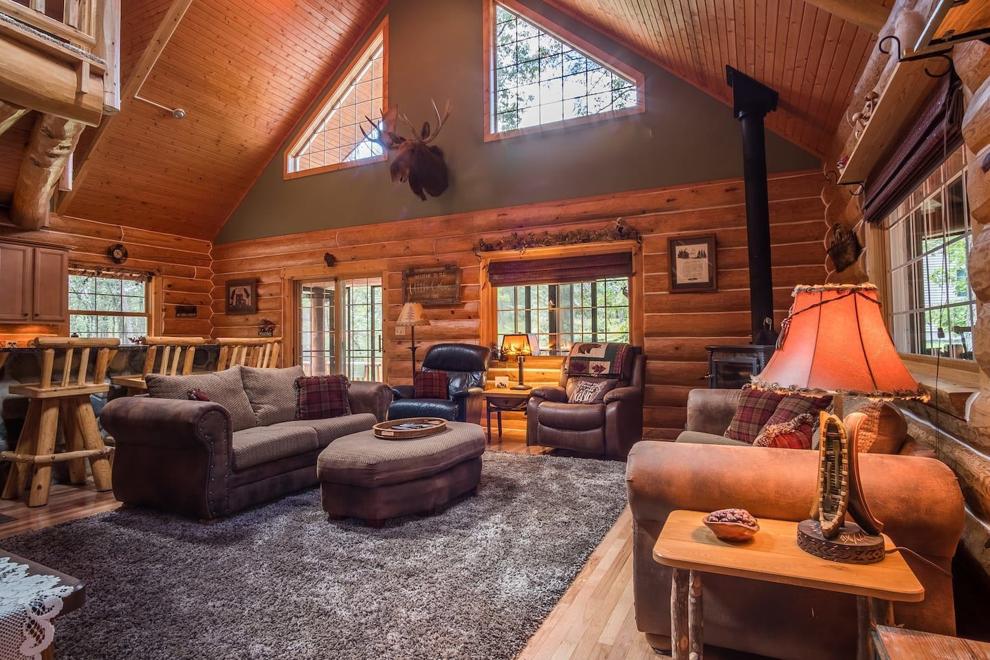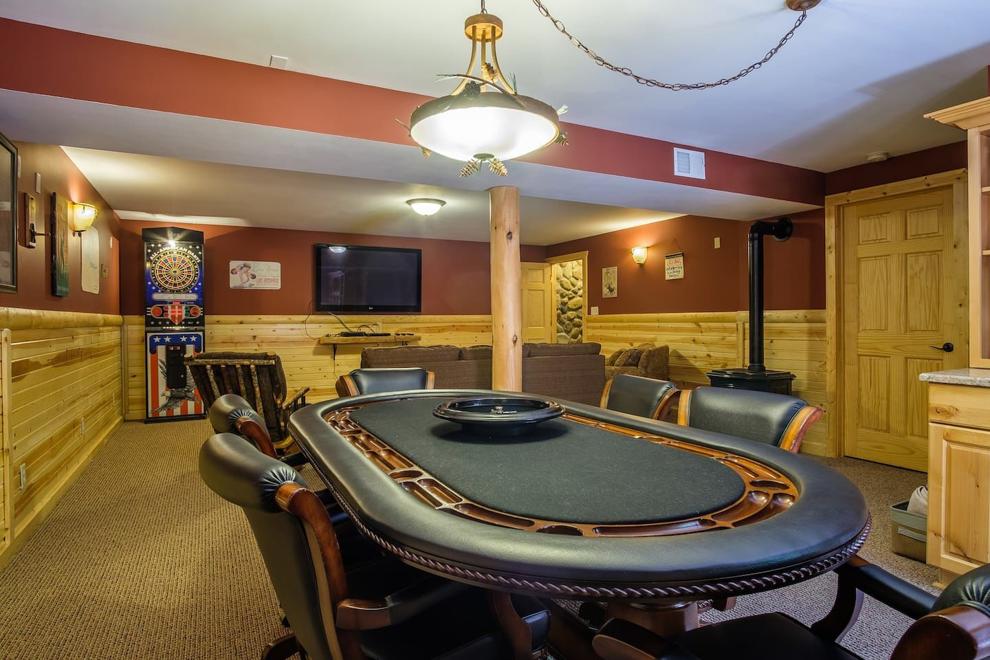 Transported through time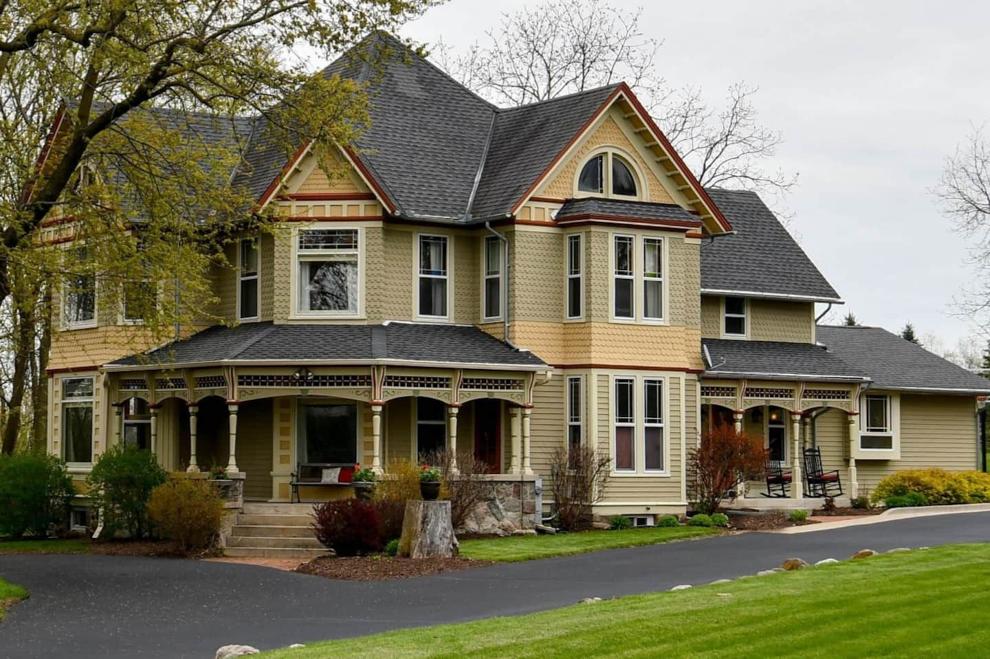 One of the more unique rental properties we came across, this restored 1890s Victorian-style home would make for a vacation setting to rival all others. With historic charm to spare, a large farm kitchen and numerous bedrooms and bathrooms, this is an excellent option for large family gatherings. There's also a small restored cottage — with a kid-friendly loft — that's available part of the year, and a second rental property a mile away for extra-large groups. 
Location: Wales
How much: $276
Sleeps: 16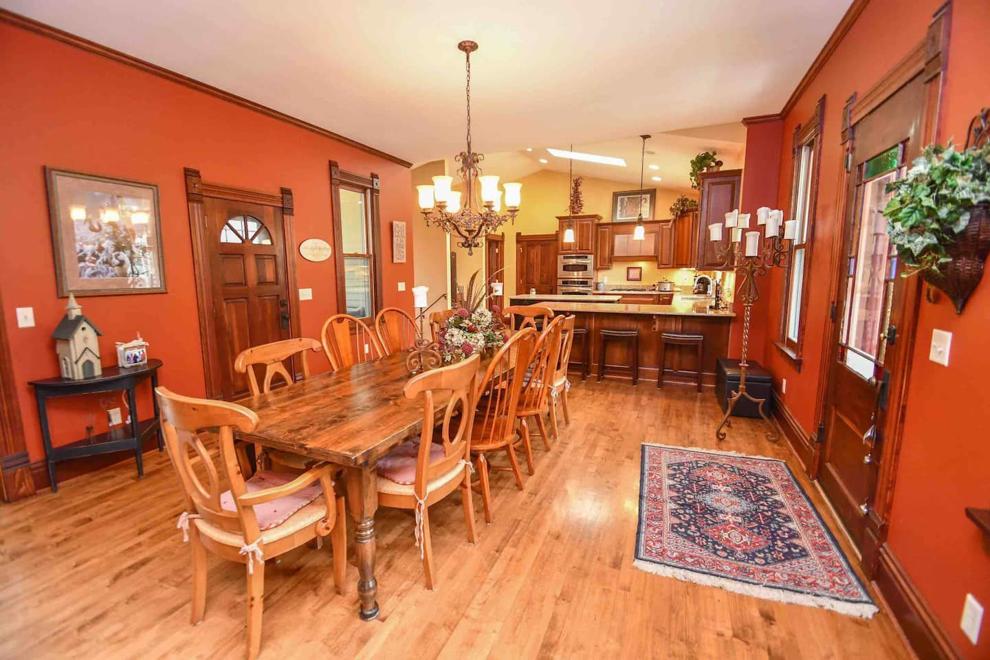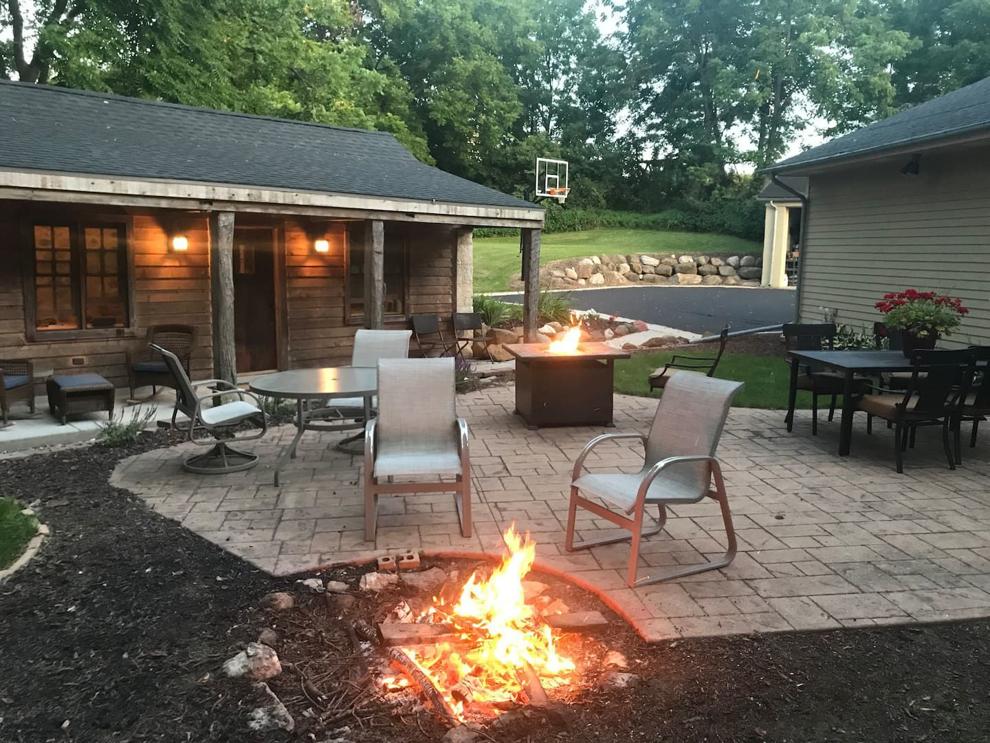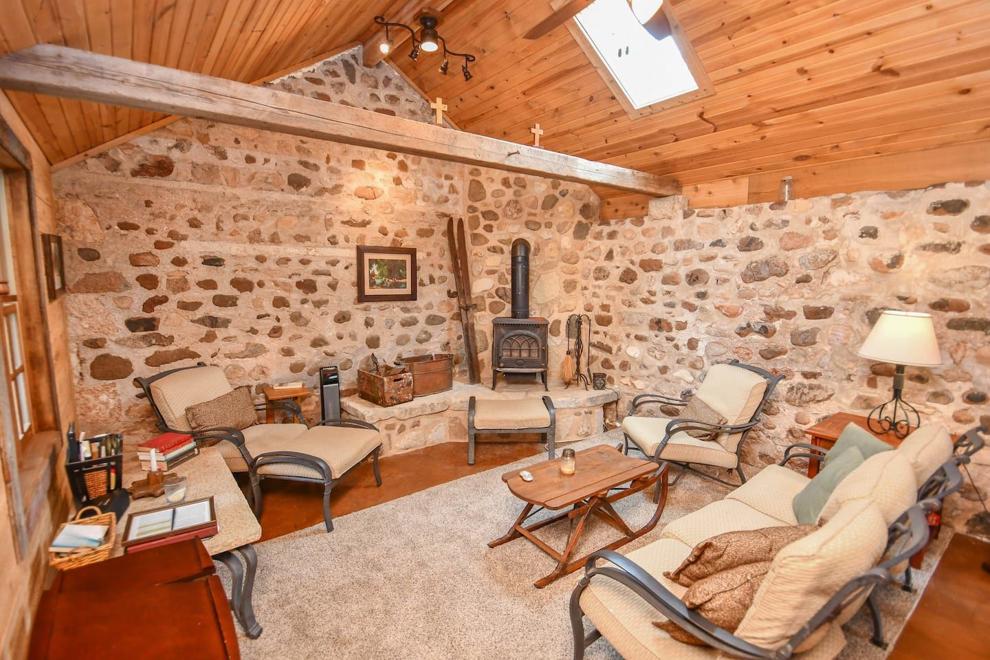 Dive into dairy life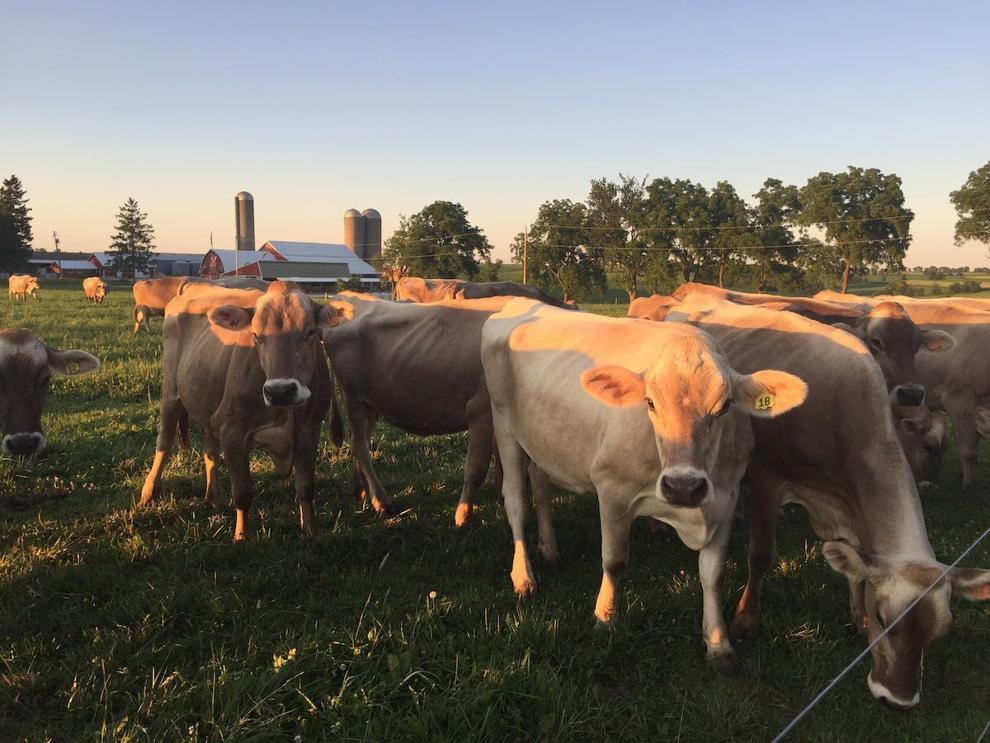 This rental may require a little more work than the others — if you're willing that is — but as they say, "no pain, no gain." While busting hump at a dairy farm is the furthest thing from most people's minds when they think of "vacation," there's something that can be said for putting in sweat equity when traveling. Okay, that may be a stretch. But you sure won't be thinking about Zoom calls while feeding a baby calf. For those in the family not interested in farm life, there are plenty of activities to keep busy inside and out of the comfy house. 
Location: Monroe
How much: $336
Sleeps: 11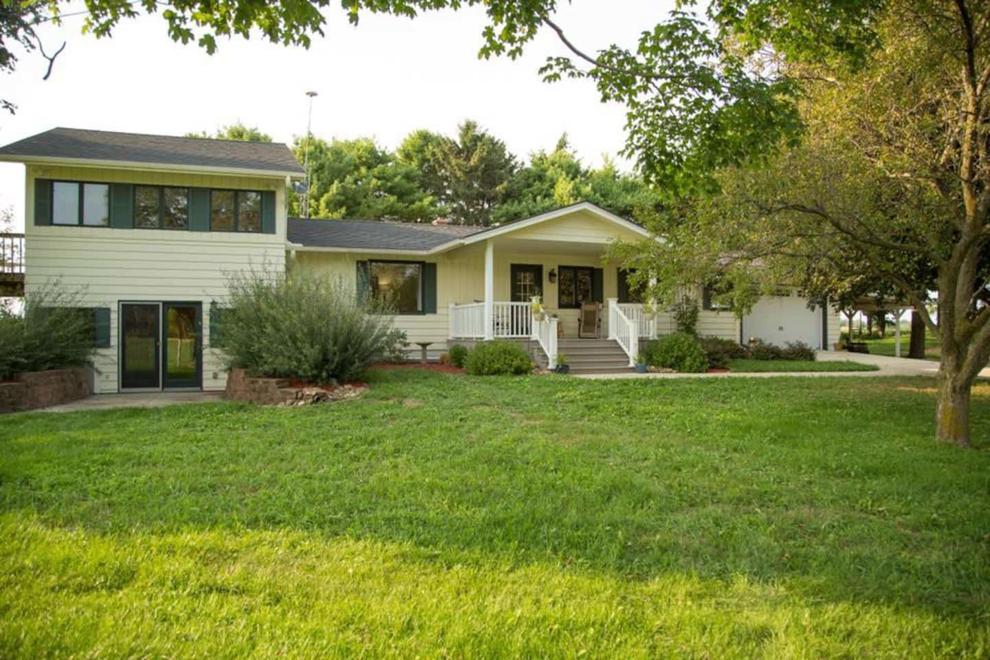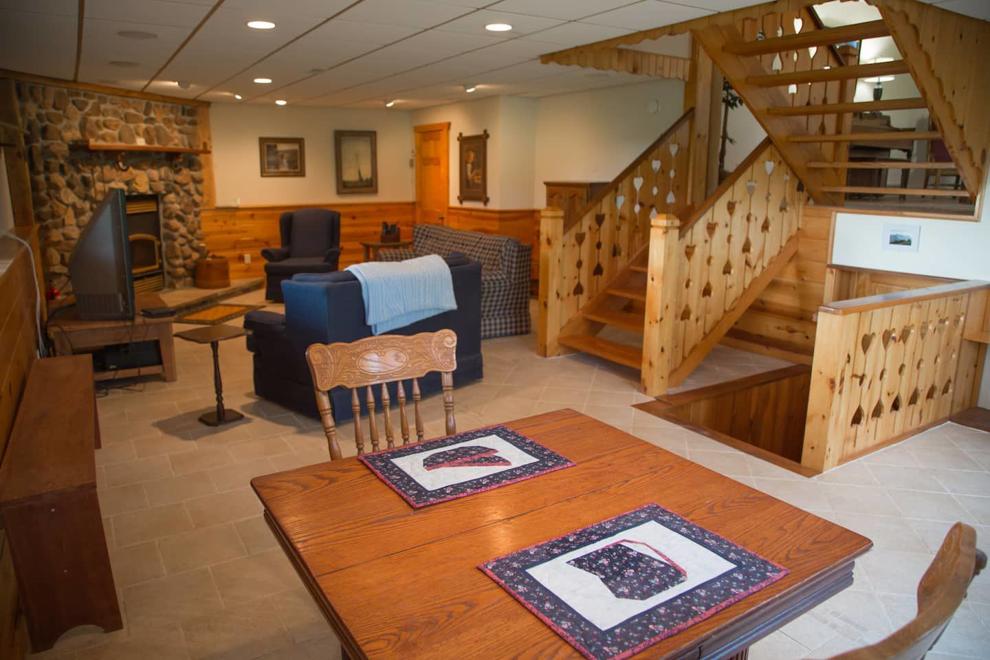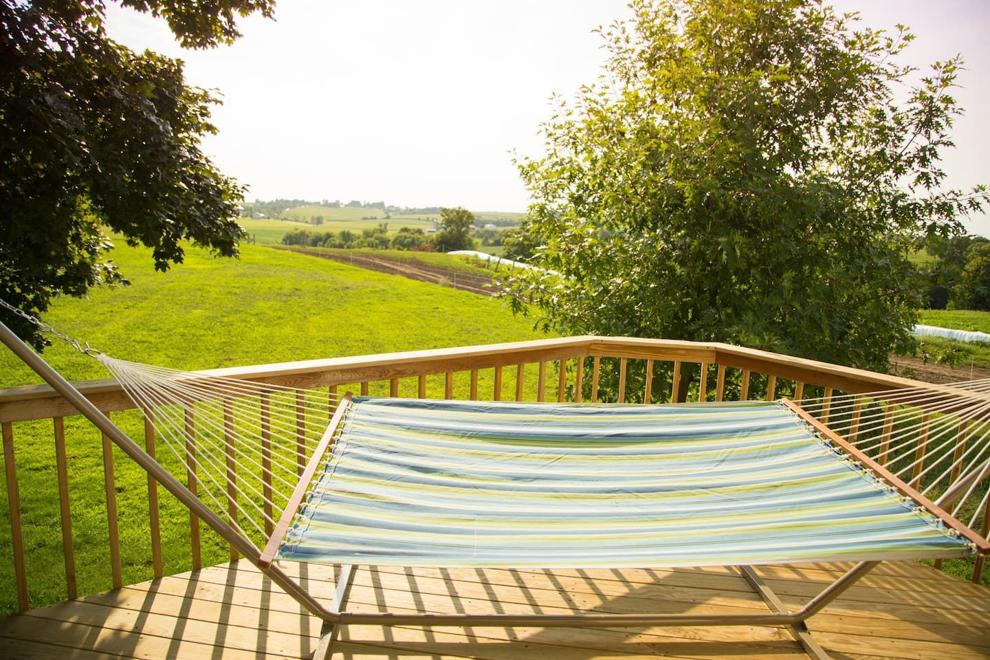 Summer set on a scenic shore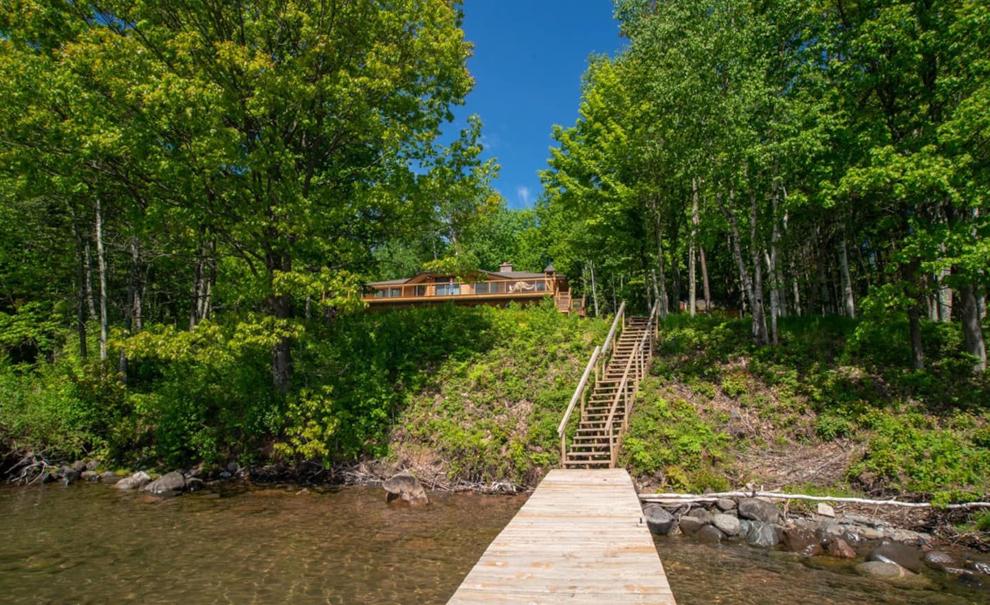 While we've seen plenty of lake homes so far, this particular one stood out with its funky style, especially evident in the grand living room's spoked ceiling. New to Airbnb last summer, this listing is one of the most northern properties available for rent in the state. Even though it may be a long drive for most Wisconsinites, you can rest easy once you're there, surrounded by the stunning beauty of Lake Superior. 
Location: Bayfield
How much: $395
Sleeps: 6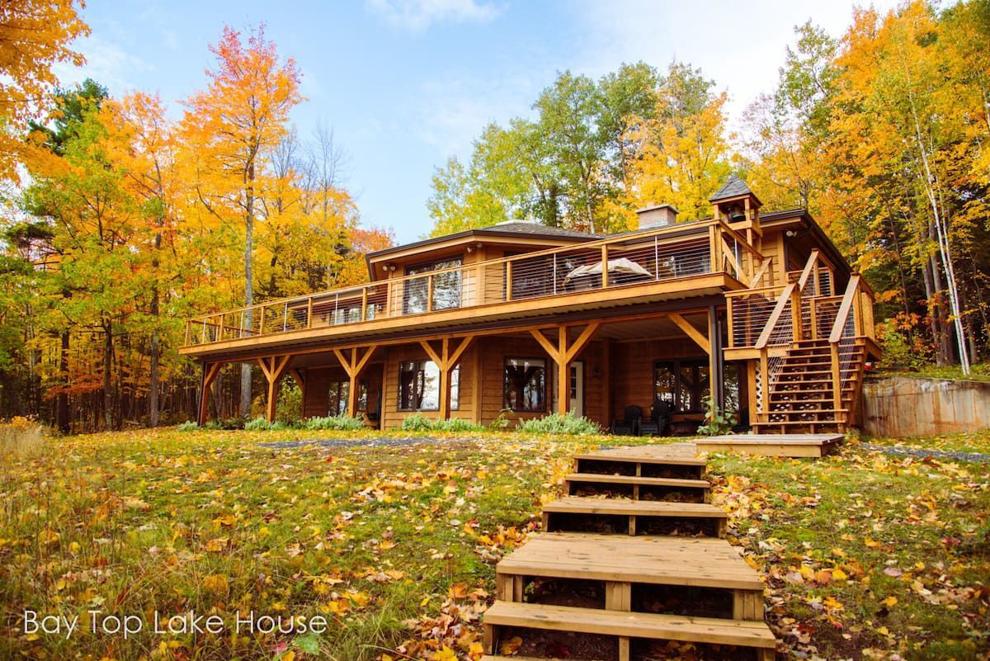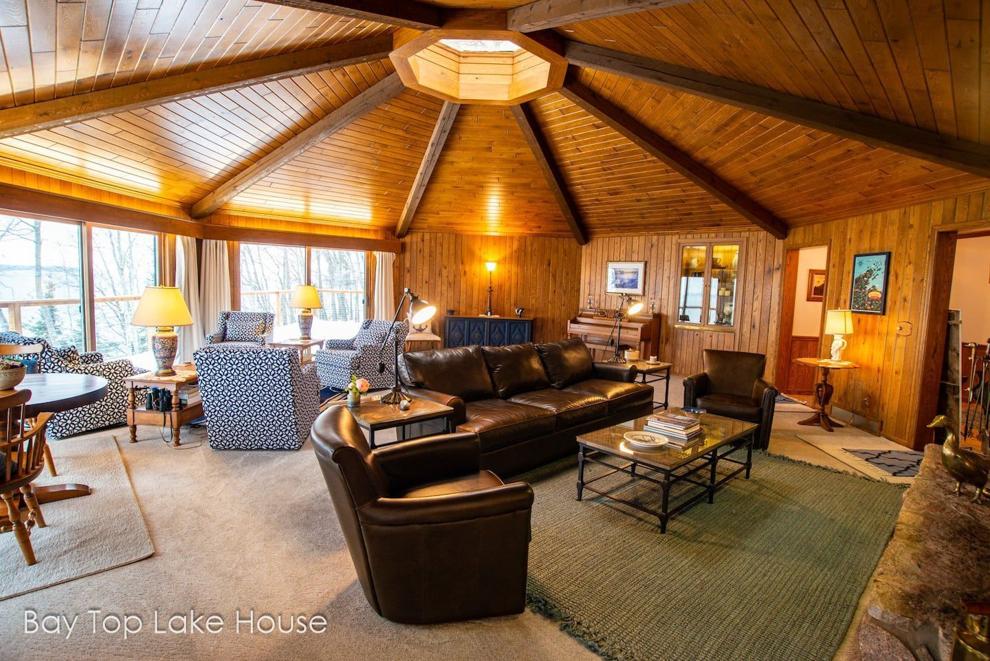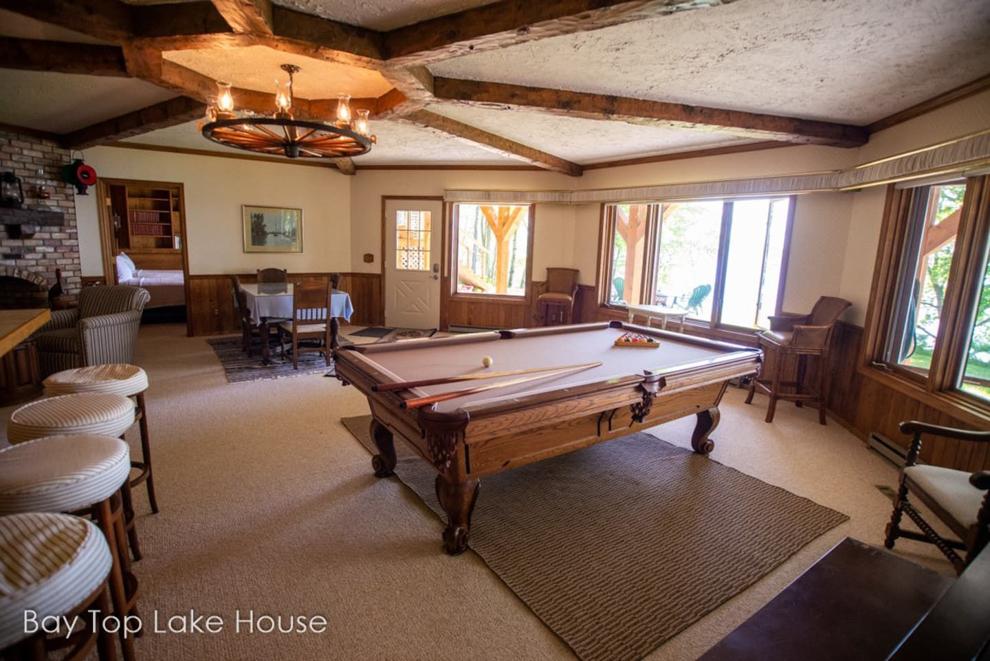 Overflowing with amazing amenities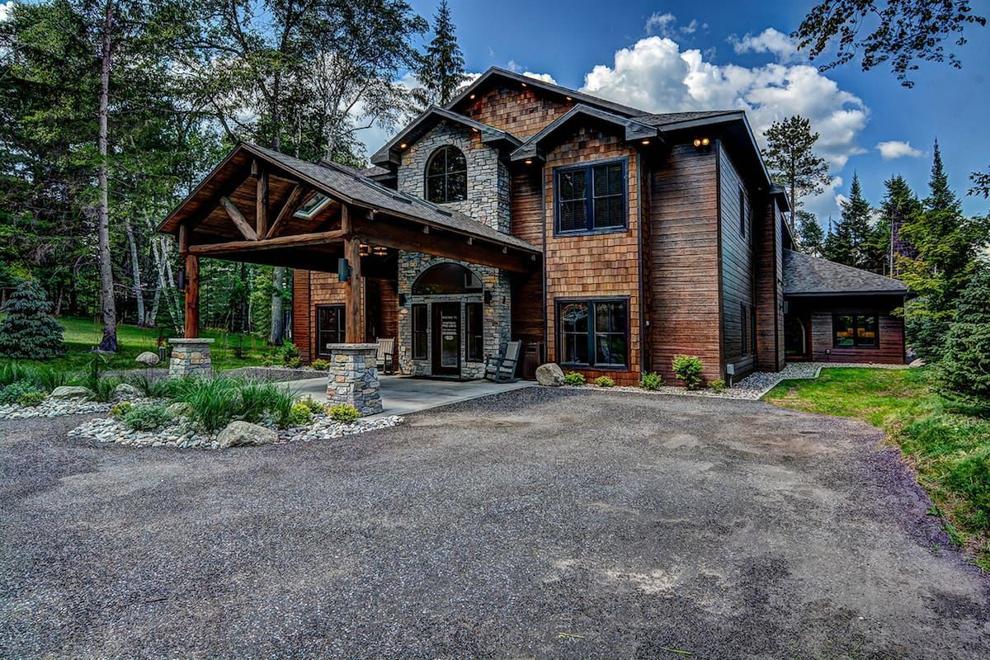 This is lake life on a different level. From the front door on this house is designed to make a statement, and it's hard to miss. Pictures surely don't do a place like this justice. But if you and a couple dozen friends can afford the price tag, please feel free to attempt to describe it to the rest of us. We promise to loathe you silently. 
Location: Eagle River
How much: $1,539
Sleeps: 16-36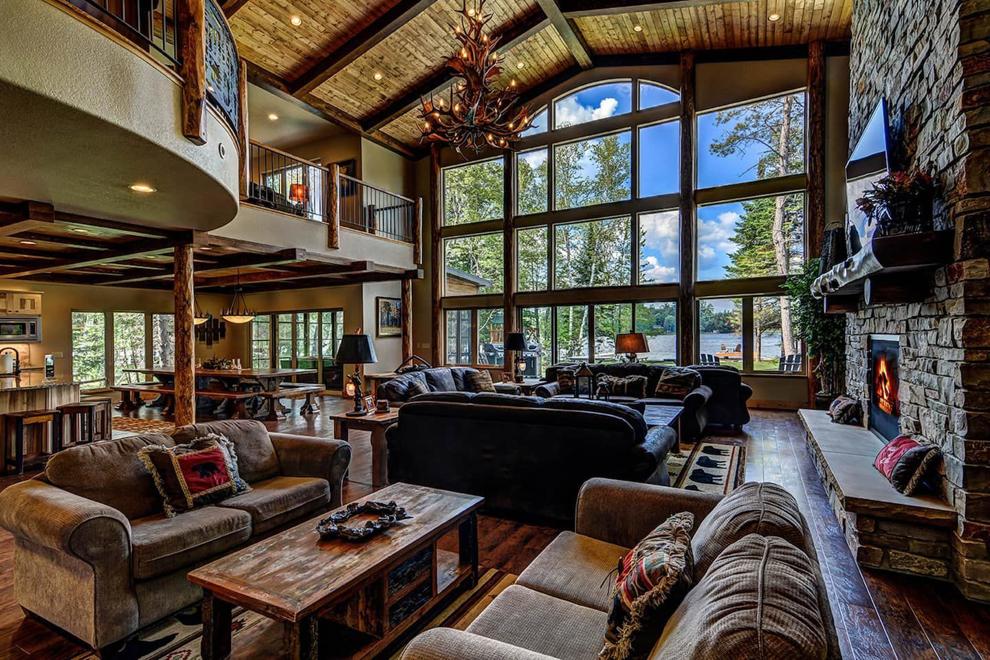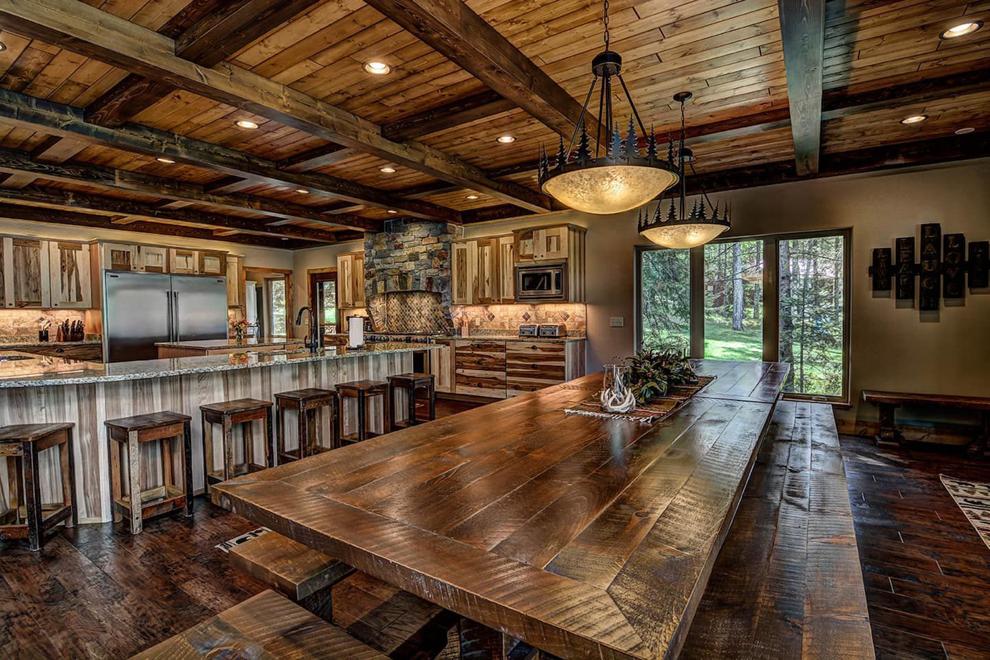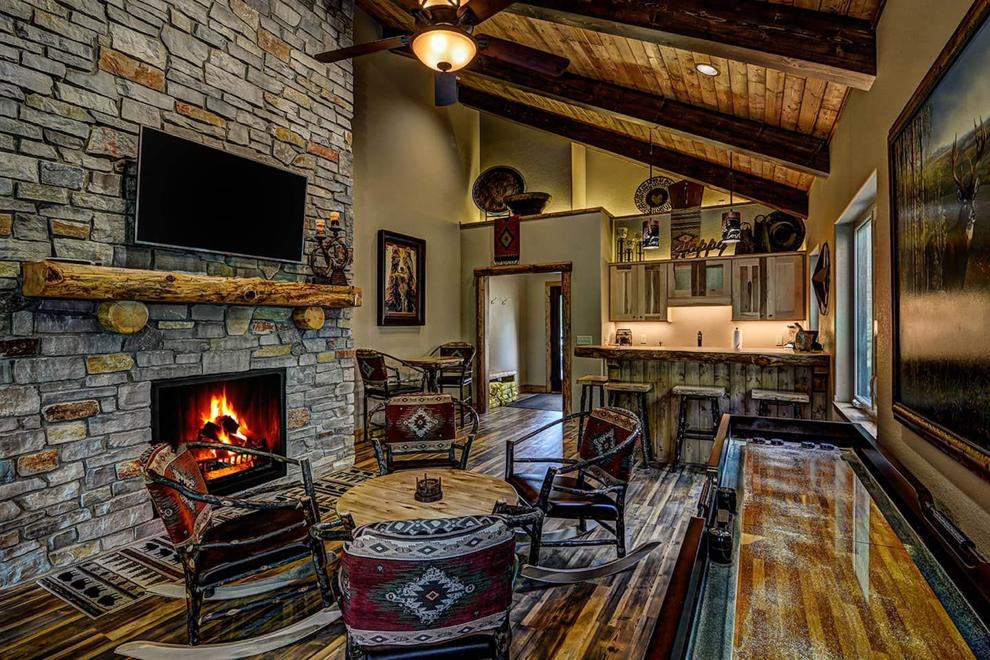 Fit for a Rose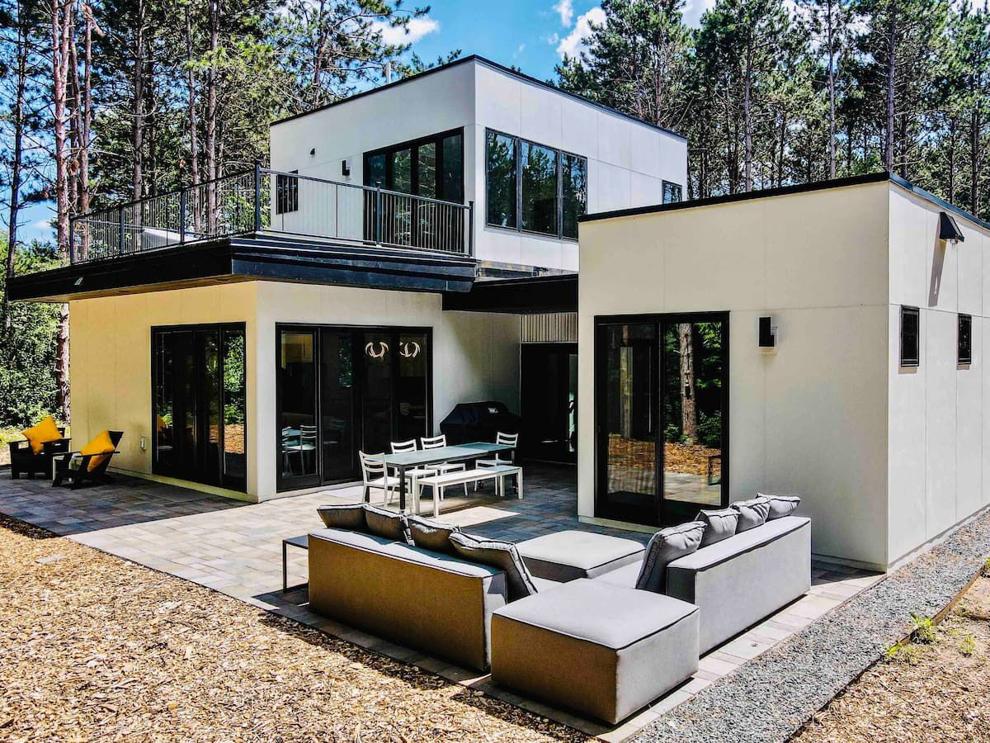 At first glance this house may not seem like what you're looking for, but if you've recently finished binging "Schitt's Creek" and David Rose still has you feeling the black-and-white look, this may be a perfect fit. This minimalistic house is built to allow maximum access to all the lake has to offer. Set among mature pine trees on a 2.5-acre lot with 120 feet of shoreline, the only thing modern about a getaway here is the house. 
Location: Somerset
How much: $374
Sleeps: 10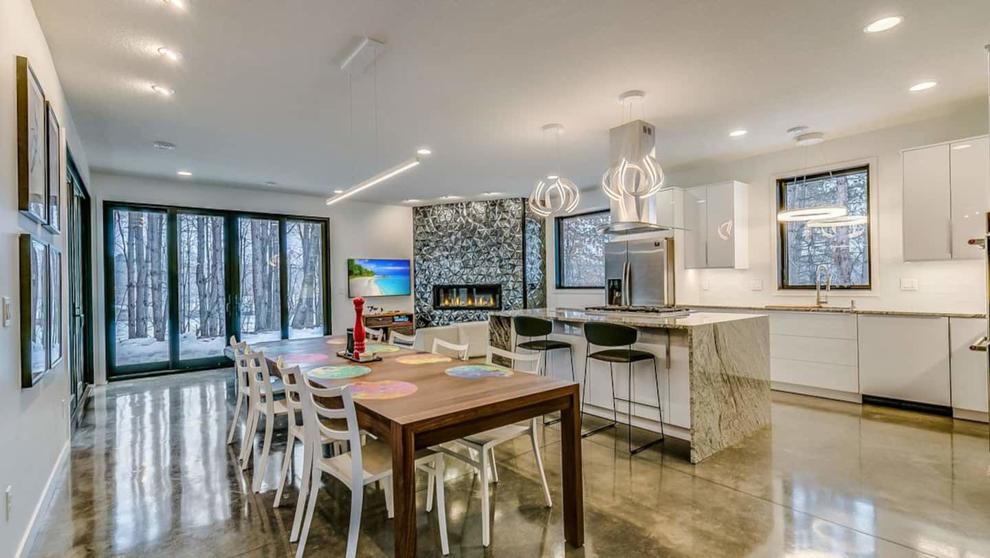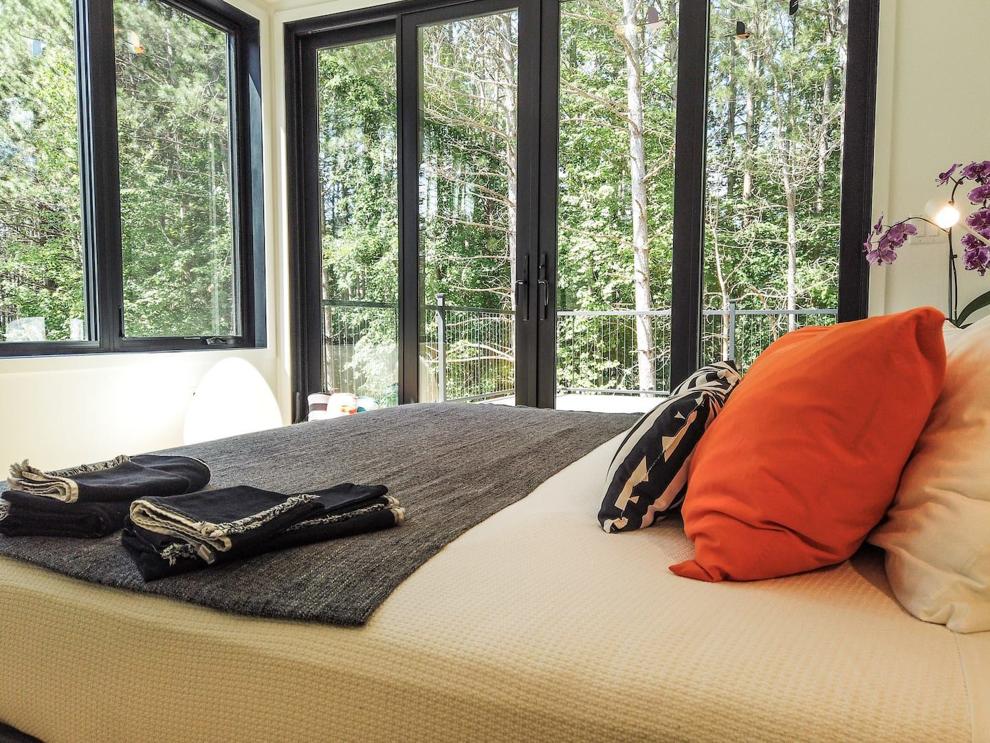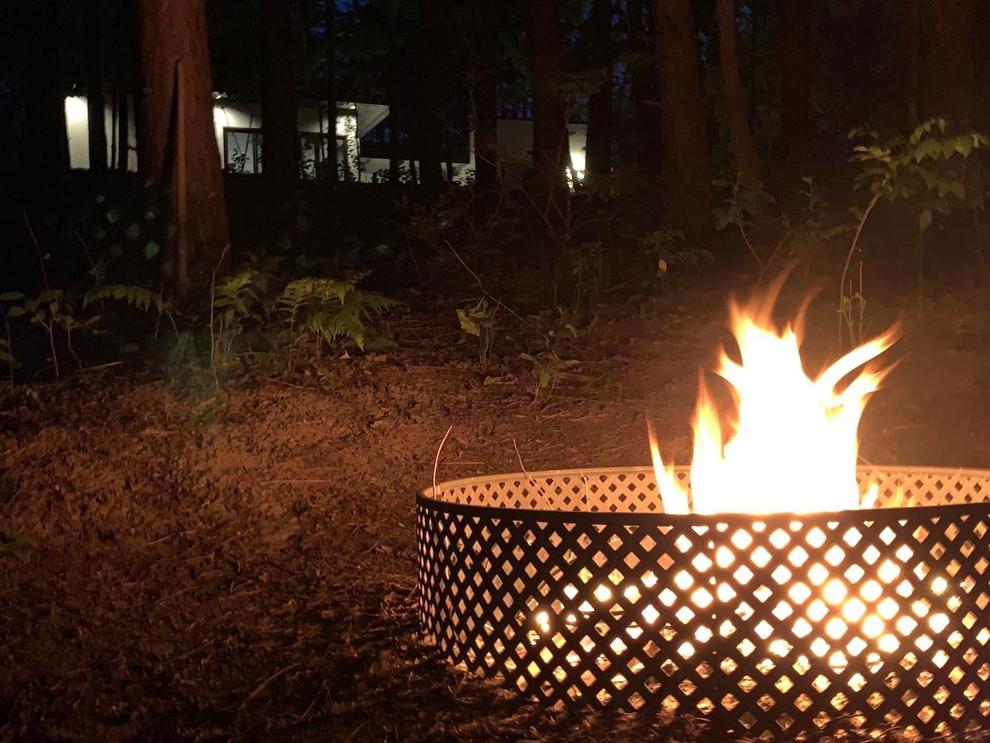 Note: The Wisconsin State Journal has not visited these rental properties. Photographs provided by hosts. Prices subject to change. Visit Airbnb.com or contact hosts for more details. 
Be the first to know
Get local news delivered to your inbox!