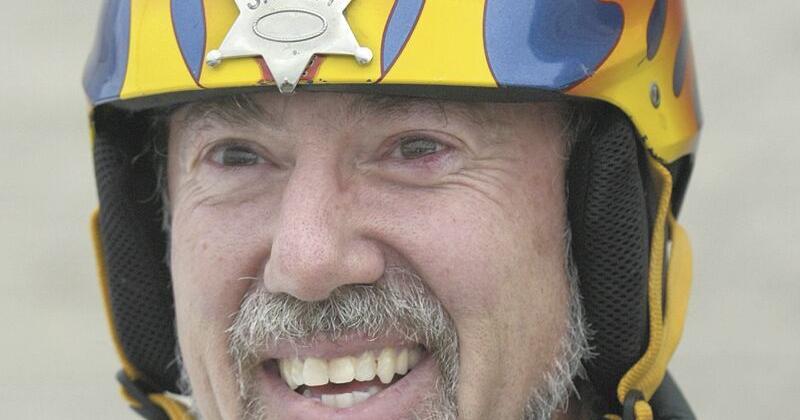 Spring is the absolute best time of year in the Okanagan for many reasons: lots of sunshine, green hills, lush flowers in every meadow, and fewer, if any, wildfires.
On average, June is the wettest month with 44 millimeters (1.7 inches) of rainfall, but online sources say the average is just six days with rain and the temperature is around 24C. In comparison, May has 20°C with six rainy days, while July has 28°C with five rainy days.
So June is the best time for outdoor recreation before it gets hot (and possibly unbearably hot, thanks to a thermal dome).
Sheriff and constant companion Carmen took advantage of these conditions by biking everywhere from the southern to northern Okanagan, trying to schedule as many excursions as possible
while the Okanagan sunflower, Saskatoon bushes and orchards bloom, from the Naramata Banks to the hills of East Kelowna to the lookouts of Kalamalka Lake Provincial Park.
—————
Volunteers have been busy this spring.
Mountain Bikers of the Central Okanagan (MTBCO) Ryan McKenna recently organized a trail maintenance project on the Hillbilly Trail in Myra-Bellevue Provincial Park.
Hillbilly was adopted by the club through the FOSS Adopt-a-Trail program.
Friends of South Slopes volunteers Alan Milnes and Eric Chamberland brought the FOSS UTVs, brushes and gear and worked alongside MTBCO volunteers Edith, Jesse, Cam, Sean, Andrew, Mae, Mitchell, Bill and Ryan. "They all busted their asses off," Milnes said on the FOSS Facebook page.
—————
The numbers for Vernon finally came in after the sheriff determined that Kelowna has more than 200 miles of bike lanes and more than 40 miles of separate lanes, the most extensive bike network in Canada for a city of its size.
City of Vernon Communications Manager Christy Poirier reports the following: Multi-use trail/bike trail, 19 miles; road bike path, 68 km; Cycle path/hard shoulder, 55.6 km; and dirt road, 6 km.
—————
Parks Canada has ruled that pedal-assist e-bikes (Class 1) are only allowed on designated trails, but you'll need to check the website for each national park to find out which trails are designated.
For example, the Banff National Park website dictates that e-bikes are only allowed on 12 trails in Banff and three in Lake Louise. "Violators may be charged under the Canada National Parks Act: maximum fine of $25,000."
"A pedal-assist e-bike, as defined by Parks Canada, must generate no more than 500W, provide assistance only when the e-bike is pedaling, and stop when the speed reaches 20 mph," says Claudia Crepeault by Parks Canada. "This definition aligns with Class 1 e-bikes under the 3-class system of e-bike naming commonly used by the bicycle industry and adopted in most European countries and US states."
Parks Canada used the National Parks Highway Traffic Regulations and the Transport Canada Regulation, which considers pedal-assist bicycles non-motorized vehicles, she said.
"Pedal-assist e-bikes also provide greater accessibility for people who might not otherwise be able to discover Parks Canada-managed sites," she said.
"In accordance with Parks Canada policy, electric bicycles with accelerators or throttles and electric scooters that can provide electrical assistance when the user is not pedaling are prohibited on trails as they are not pedal-assist e-bikes, but they can be used on roads inside national parks," she says.
Between 2019 and 2022, Parks Canada recorded 21 "incidents" involving e-bikes and 397 regular bikes. There were 10 warnings for e-bikes, 266 for regular bikes. There were no tickets for e-bikes and 72 for regular bikes. The number of warnings and tickets for regular bikes are not necessarily related to cycling, she noted.
"Guidelines for pedal assistance
E-bikes were introduced in 2019. Most warnings relate to operating an electric bike on non-cycle lanes or on lanes where e-bikes are prohibited. Electric bikes were also involved in four accidents between 2019 and 2022, either as a result of speeding, collisions or falls. It should also be noted that the class of e-bikes was not specified in any of the recorded incidents."
This week, the Regional District of North Okanagan changed its regulations to allow Class 2 (gas assisted) e-bikes on its portion of the Okanagan Rail Trail. Class 1 pedal assistance bicycles were already permitted.
—————
The Sheriff always saw a potential conflict of interest when Recreation Sites and Trails BC was under the Forest Department's thumb.
What was the priority: outdoor recreation or logging?
Fortunately, RSTBC has now been moved to the Department of Environment and Climate Change.
Remember that the Department (and RSTBC) have allowed forest companies to use 12 sections of the Trans Canada Trail that have been donated to the province for non-motorized use.
"This means the Department of Environment will be responsible for both provincial recreation agencies: RSTBC and BC Parks (which have a dual mandate for conservation and recreation)," says Louise Peterson, executive director of BC's Outdoor Recreation Council
"Having both agencies under one roof and one minister could bode well for ensuring effective and efficient coordination of BC's outdoor recreation and developing an ambitious vision and strategy that enables all British Columbias to have quality opportunities." to have recreation protecting the integrity of BC's natural spaces."
Friends of the South Slopes works with both BC Parks (in Myra-Bellevue and Okanagan Mountain Provincial Parks) and Recreation Sites and Trails BC (hiking trails on Crown Land such as the KVR). "Having them managed by a ministry should be a positive step," the FOSS Facebook page said.
JP Squire, also known as the Sheriff of Hiking, Biking, Kayaking and Horseback Riding, is a retired journalist. Email: [email protected]