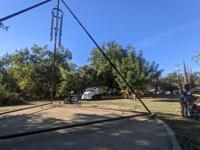 The City of Chico said about half of the 40 homeless people have moved to Pallet or Torres Shelter locations.
CHICO, California – The City of Chico began enforcing illegal camping at Windchime Park on Thursday.
All of the RVs and cars that used to line Humboldt Avenue near Windchime Park are gone. All the tents that were set up there are gone.
Chico Public Works crews moved in and cleaned up the trash left behind by the homeless. It was a sigh of relief for the neighbors, but a rough day for those illegally camped, who now have to either move to shelter or elsewhere.
Chico's director of public works, Erik Gustafson, said the process they've used to clear areas has worked so far.
"The idea is to limit the time employees touch the items as it can be dangerous and a safety issue," Gustafson said. "We are doing everything we can to prevent our employees from touching them as much as possible. "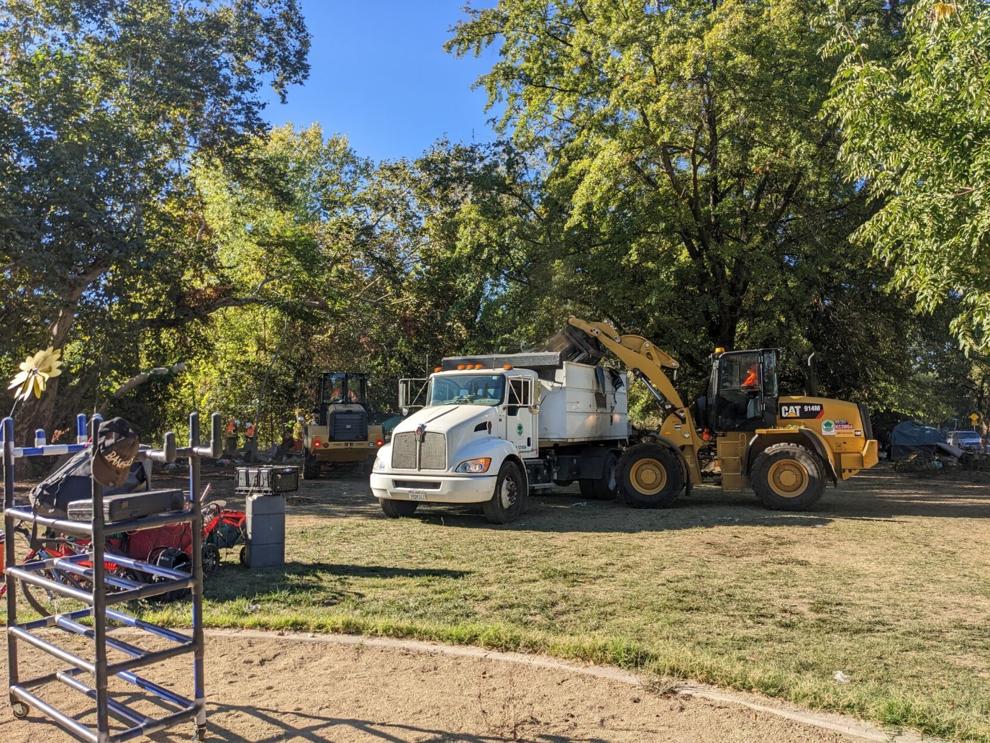 It's been a month since the city evicted a homeless camp. Gustafson said that's because the plaintiff had a problem with how the city conducted its outreach and engagement.
The judge ordered the city to provide homeless people with advance notice of how they would store their belongings and the appeals process.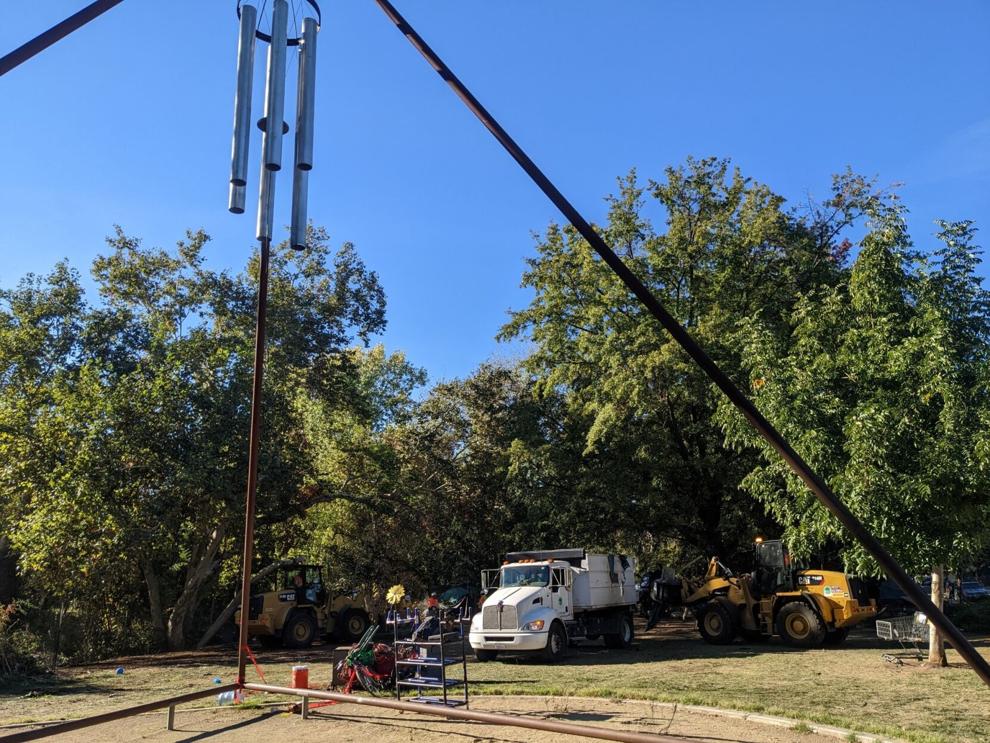 Gustafson told Action News Now that 18 of the 40 people illegally camping at Windchime have relocated to the Pallet or Torres Shelter sites. As of Thursday, the Torres Shelter had 17 open beds and 54 Pallet Shelters available.
Some of the people pitched their tents across the bridge on Boucher Street, just across Little Chico Creek
The homeless there told Action News Now it was either to move to that location or be arrested. There were about a dozen tents in the area as of Thursday night and people said they didn't want shelter.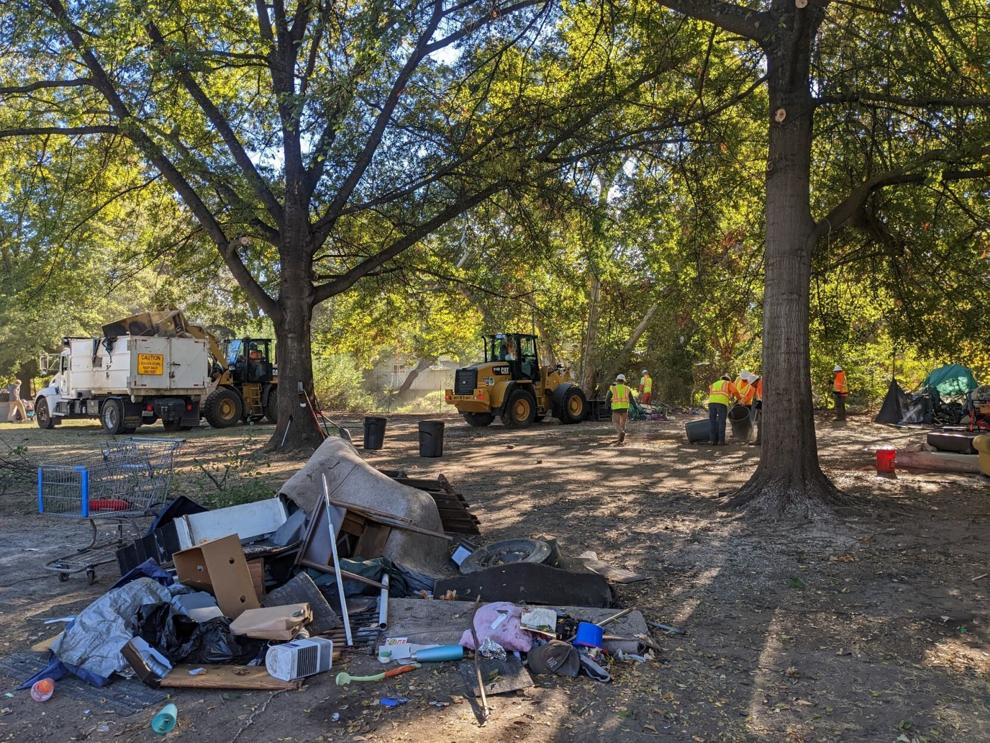 The city is aware of the shuffling but says its hands are tied on how to prevent it.
"We recognize that," Gustafson said. "I think east and west of Little Chico Creek Greenway, people went here. We see that, and we're hearing from neighboring neighbors, and we know we'll be enforcing those areas soon."
Under the settlement agreement, the city can enforce only one area at a time. Nearby neighbors told Action News Now they are incredibly angry, uncomfortable and unsafe with the homeless being so close.
Other neighbors said they feel guilty about the homeless hopping around and think they at least need dumpsters in the area.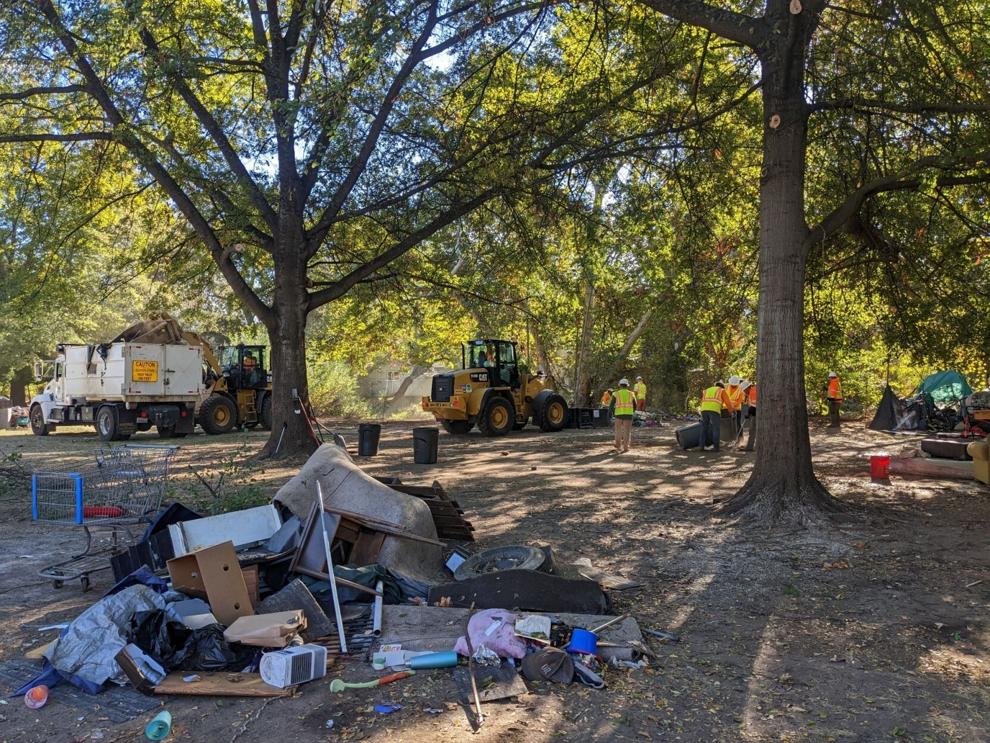 Gustafson told Action News Now they won't be adding bathrooms, sanitation or dumpsters at this point because they plan to push through here next.
He added that they wanted to enforce all lands along Little Chico Creek at once, but the plaintiff disagreed.
That means the homeless have even more time to stay in this new location across the bridge near Windchime Park.
"I feel like we're probably three-quarters of the way there," Gustafson said. "Granted it's slow, we know that, but it works. The areas where we have prevailed remain mostly clean. There are still some who try to go back and camp and what not and we deal with them accordingly.
He said that as set out in the settlement agreement, the city will notify the plaintiff of its next enforcement area next week. Once a site has been approved, illegal campers will receive a 7 day notice followed by 72 hours before they are required to leave the area.
If they get the green light, Gustafson says they will clear all other areas along Little Chico Creek next.