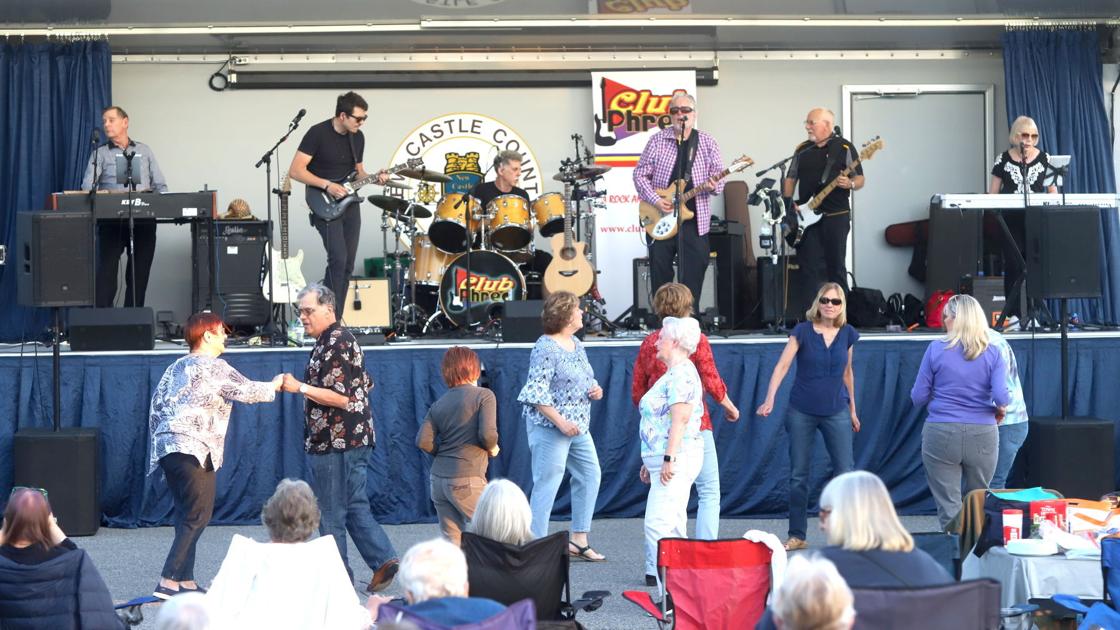 Main street outdoors: August 11th, 4 p.m. to 9 p.m. on Main Street between Chapel Street and South College Avenue. Main Street will be closed and restaurants will have expanded outdoor seating. Parking is available in city car parks, but normal fees apply.
Open air concert: Aug 11, 6:30 p.m., Carpenter Recreation Area at White Clay Creek State Park, 880 New London Road. The Big Package Band will perform as part of the park's weekly summer concert series. Free of charge, but parking fees apply.
Open air concert: Aug 12, 6:30 p.m., Glasgow Park, 2275 Pulaski Highway. The Glasgow Park Summer Concert Series continues with an appearance by Megan Knight. Bring chairs or a blanket. Free.
Open air concert: Aug 13, 7 p.m., Newark Senior Center, 200 Whitechapel Drive. The honeycombs will perform in the senior center parking lot. Participants should bring a chair and refreshments. Tickets $ 20 at newarkseniorcenter.com.
Book signing: August 14, 10 a.m. to 2 p.m., at the Newark History Museum, 429 S. College Ave. Author Theresa Hessey will be signing copies of her new photo book with unprecedented photos of Newark in the early 20th century. The museum is open and a tour is scheduled for 11:00 a.m.
Outdoor movie: Aug 14, 8 p.m., Newark Charter High School, 200 McIntire Drive. The Newark Parks and Recreation Department will sponsor a screening of "RBG," a documentary about Ruth Bader Ginsburg's life and career as a Supreme Court Justice. Bring your own chairs and blankets to sit on a large lawn to watch on a 9-foot movie screen. Entry is free, with an optional donation to the Newark Parks & Recreation's Donovan Scholarship Fund.