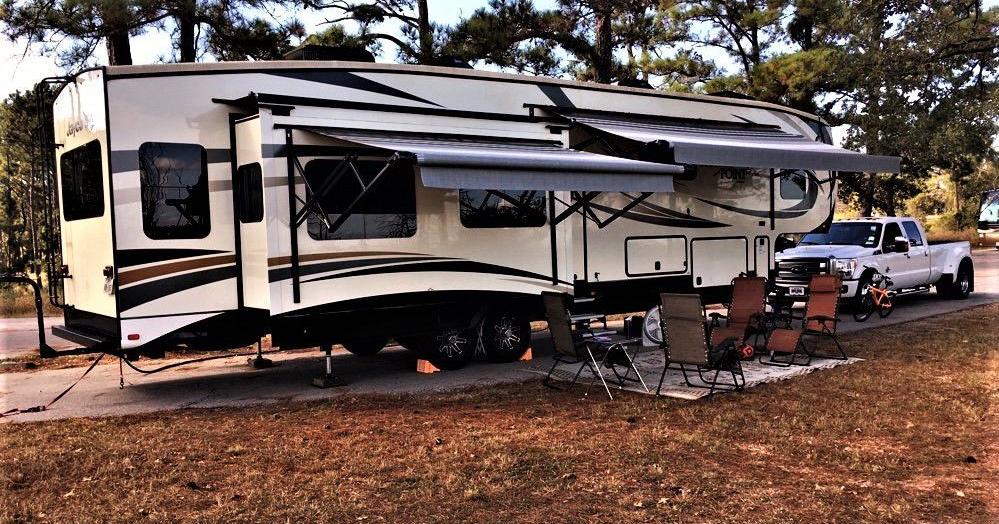 Summer was long camping season, but this camping thing isn't the same these days as it used to be.
For many people, camping means towing or driving a condo on wheels to a swanky resort with similar accommodations. After decorating your portable porch with your colored string lights, you can take a golf cart ride before retiring to your air-conditioned accommodation to watch TV or fiddle with your phone.
All of that is great, but I remember a youthful phase in history when camping was more about perpetual adventure and physical luxury had little to do with it. A comfortable camping experience was one where you experienced significant pain only intermittently.
There's nothing quite like children's camping, and that's probably why it's rarely undertaken by anyone other than children. It's something of a crude survival situation that many have been through, but kids can choose to rather than just force it on them.
Let's differentiate this from backyard camping, although kids can start at that level. The children's campsite mentioned here is a bit more remote and enhanced by a lack of supervision.
I and my contemporaries during the kid camping era were blessed with caring parents who were interested in our surviving into adulthood and, for the most part, doing right until we reached that status. However, those same parents had the common sense to allow us to get partially wild along the way. The forces of Darwinism have always been available to weed out those who might set the entire species back.
Misery experiences resulting from stupid decisions are among the best teaching tools. In that regard, kids camping is a great educational pursuit.
One of the great things about kids camping is the minimalist nature of the necessary gear. Some hold the basics of tent camping, but a lot of this kid stuff was done without a tent. Full coverage of a tent was unnecessary, especially on sweaty summer trips.
We spent other summer nights under various leaning constructions made of canvas tarpaulin, painter's cloth or most larger scraps of material – if we didn't just let ourselves flop onto the ground outdoors.
Even if it was a tent, these weren't grounded tents, so all were more, uh, earthier. The cheap sleeping bags we could handle back then often had some sort of water-resistant underside, as if the manufacturers knew that if we could only afford a sleeping bag like that, we couldn't afford a tent with a floor either.
No, the puppies laying down in these sacks would probably wallow right on the floor.
Not that we spent much time in bed anyway. Most nights were spent in various adventurous youthful manoeuvres, and when sleep came it was generally after dawn had made its first dips in the new day.
Only our famous three-day camps were followed by much slumber. The first night everyone ran amok. Second night, most slept fitfully. On the third night, everyone just lay in the dirt and fell into a coma. Under such circumstances, one sleeps most restfully after the onset of exhaustion.
The most important infrastructure was of course the campfire. Even on sultry nights when you could hardly bear it, it had to burn. As with all campers, the fire is the social center around which thoughtful (or thoughtless) conversations are conducted.
Even with a fire, there were always burning sticks that could be used to light cigars made from scraps and soil debris. (There were a few brands of cigars that I believe were made specifically for kid campers to discourage us from forming this habit.)
The camp kitchen consisted mainly of various mysterious canned meats with glossy gravy, beanie weenies and moon pies or some generic Pretend marshmallow pies. The preparation and serving was likely part of a surplus WWII-era military crockery that may not have been washed after the last camping trip.
The campsites have been carefully chosen based on what wasteland someone's uncle might own or where we could sneak in on bikes and avoid getting run over by a spiteful anti-camper. Most of the sites were in woods on the river bottom, including the site on the banks of the Tennessee River with a rope swing in a tall sycamore tree. (We practiced there for Olympic skipping competitions, which sadly never made it into international competitions.)
Of course, in the river bottom wonderlands, tit-sized mosquitoes, along with chiggers and ticks, can consume an entire teenage camper in less than three days. Through camping, squirrel hunting, and general foraging, we learned from an early age to appreciate and administer insect repellent.
Highly concentrated DEET is gross, but it was a cutting-edge repellent back then. I can remember dabbing with a DEET precursor that was as sticky as pancake syrup and smelled very much like vomit. But it allowed me to survive in the hives of the lower Clarks River — sticky, smelly, and miserable, but holding back enough blood to keep my young organs functional.
These extended camping trips with kids were great adventures, each requiring a minimum of rest. I don't know if I could take so much fun now that discomfort derails simpler pleasures.
But when a brat is lying on his back in the damp grass, sweating and bitten by insects, itching with dirt and staring at a night sky dotted with countless stars, then the misery is worth it.