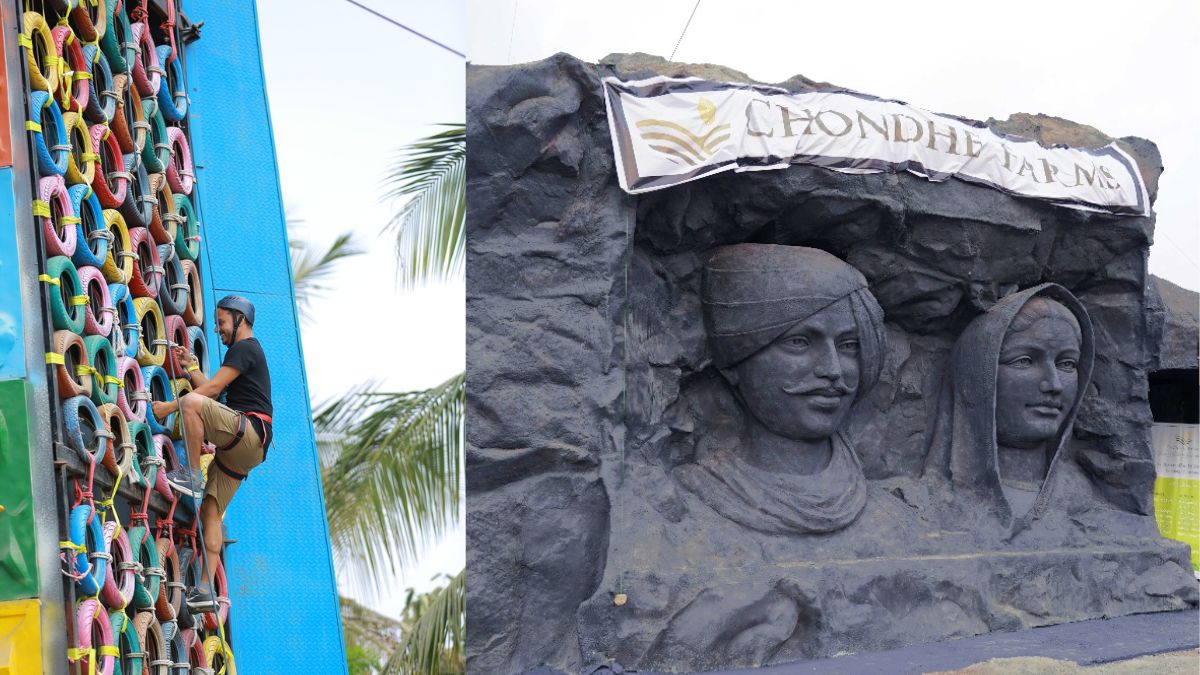 How many of you are enthusiastic about sports and love leisure activities? We have a new park for you where you can take a weekend trip with your friends or family and enjoy various sports and leisure activities. The site also houses the replica Mount Rushmore with the faces of Native American leaders. For those who don't know, Mount Rushmore is located in the Black Hills region of South Dakota. It has sculptures of historical heroes carved out of the mountain.
Sports and Recreation Park near Pune
Read any fact or study online and you will know that people, especially families, crave weekend getaways in nature. With this in mind, Chondhe Farms, a sports and recreation park near Pune, came up with the idea of ​​combining food, fun and family. The entrance of this place is cavernous and has the replica of Mount Rushmore with the faces of the Indian leaders carved out of the huge rocks. It offers you both indoor and outdoor activities, a stay away from the hustle and bustle of city life and delicious food. The park covers 12 hectares of land and is close to the beautiful Triveni Sangam and Sambhaji Maharaj Samadhi.
Also Read: Kohinoor Viva City Pune offers a luxurious lifestyle with apartments from just ₹58 lakhs
Adventure, food and events
Chondhe Farms is an ideal place for short, exciting activities surrounded by nature. Outdoor activities, indoor activities and a pool area with a rain dance arena form the three main departments. The site offers activities such as rifle shooting, zip bike, badminton, table tennis, table football, archery, rock climbing, zip line, tire climbing, high ropes course, pool table, tractor ride and body zorbing. You have a plethora of activities to choose from. They also host events such as pool parties, weddings, birthdays, anniversaries, family gatherings, parties and corporate events. When it comes to food they offer a tasty range of organic and vegetarian dishes for you to choose from. For accommodation, they have both rooms and tented stays.
Where: MSEB Alandi Road, near Lonikand, Lonikand, Maharashtra
package: from ₹999
Contact: https://chondhefarms.com/
Also Read: 6 Best Food Trucks in Pune You Must Flock to!
So escape the chaos of city life to this park in Pune this weekend.
Cover image courtesy Website/Chondhe Farms